Wallpaper In Your Bathroom: Yay or Nay?
Posted by admin on
If you're looking for ideas for updating your bathroom, chances are you have come across wallpaper as a suggestion to bring a modern look to your space or to spruce up the room. Many overlook this possibility because they believe wallpaper is not intended for a humid environment, but that's not always the case!
Don't want to give up your favorite wallpaper pattern yet? This post explains everything you need to know about updating your bathroom with wallpaper, so you can decide whether it fits your needs.
[TAG0]
[TAG1]
[TAG2]
[TAG3]
[TAG4]
[TAG5]
[TAG6]
[TAG7]
[TAG8]
[TAG9]
Long-lasting
While adding a coat of paint seems like the simplest solution, you shouldn't overlook the wallpaper. When you're worried about longevity, remember that adequately installed wallpaper can last longer than paint in high-traffic areas of your home (like the bathroom that people use every day). 
Choose the one designed for humidity when shopping for wallpaper to spruce up your bathroom. This type of wallpaper is usually made of vinyl or fiberglass yarn, which resists moisture.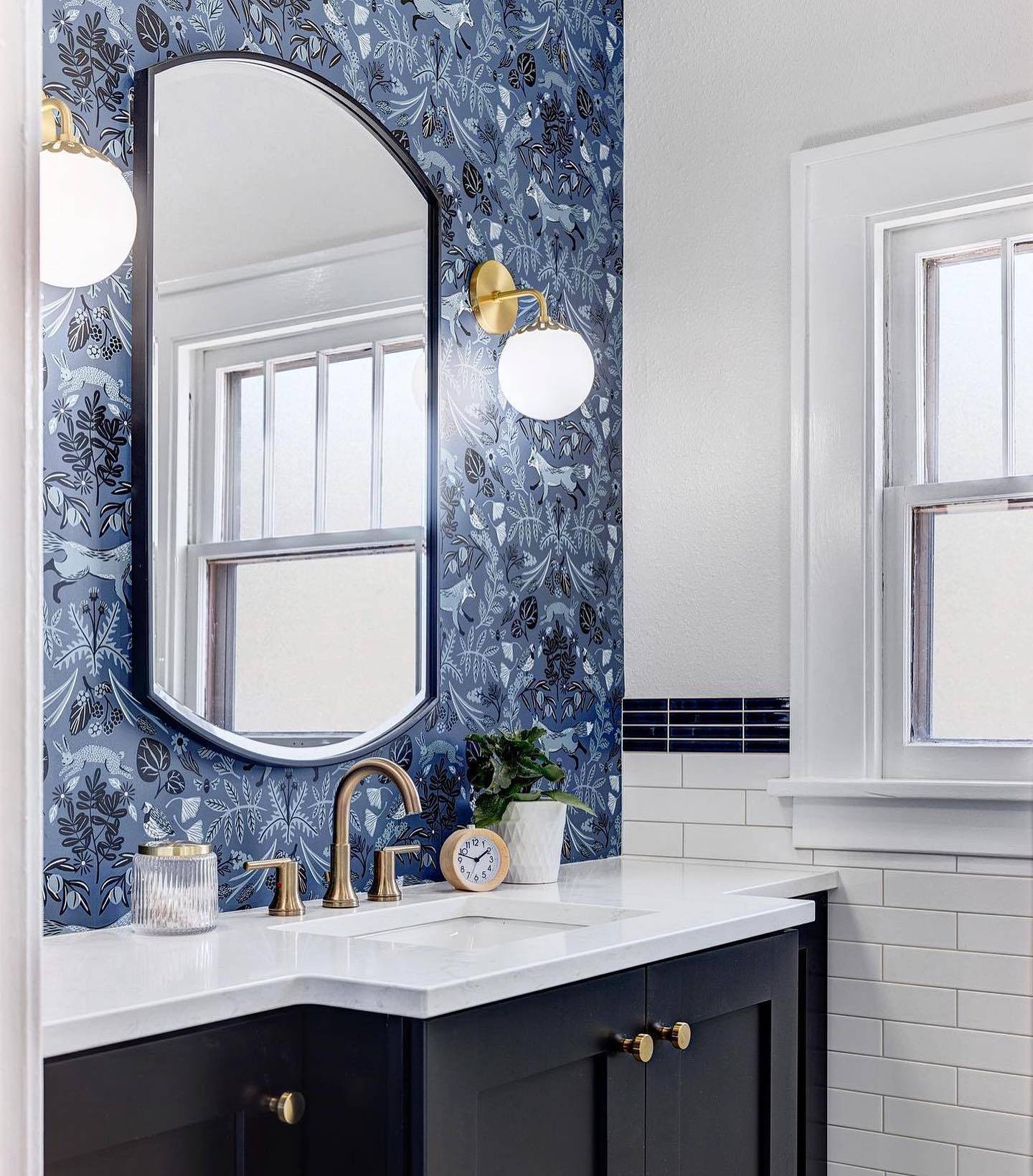 Plenty of patterns available
The bathroom isn't only a space designed for pure functionality. Homeowners want to create a stylish space that resonates with their interior style. This is where wallpaper comes in as an easy way to update the bathroom, while providing more creative choice than just a coat of paint.
With so many colors and patterns, you can customize your bathroom and add personality. No matter how small or big your bathroom is, an intriguing pattern makes a bold statement. A unique floral wallpaper ideally complements a vintage bathroom cabinet, whereas simple textures elevate modern designs. A bold damask pattern adds elegance and luxury to the space.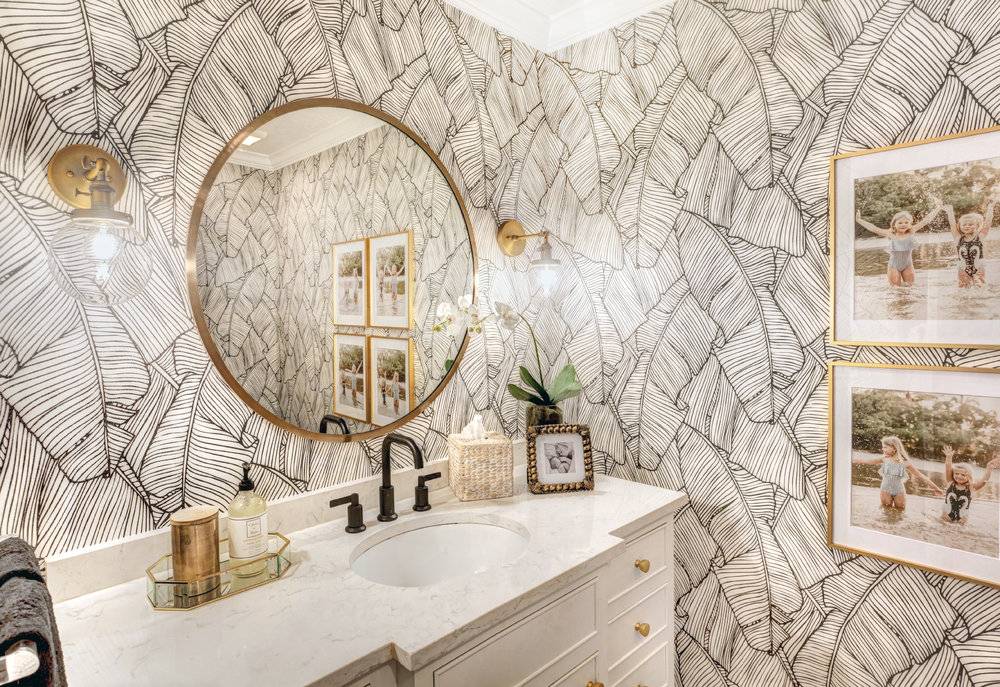 Peel and stick options
If working with paste seems challenging, there are peel-and-stick options available. With being easy to remove, these are ideal for renters or people who update their bathrooms often. All you need to do is remove the paper backing and apply the wallpaper, ensuring you smooth out all the air pockets as you go. 
Possible drawbacks of using wallpaper in the bathroom
We already mentioned that waterproof or moisture-resistant wallpaper could cost more than paint. However, it offers excellent value thanks to its longevity and style. The most important thing is to ensure that you take the time to install the wallpaper correctly, so you can avoid issues like peeling or cracking in the future. The damage reparation can be time consuming and expensive, so it's better for you to take extra care during installation, rather than having to return to fix problems later.
Proper installation would include things like prepping/cleaning the surface properly before attempting to apply the new wallpaper, as well as ensuring you have to proper tools to smooth out air pockets as you apply the wallpaper.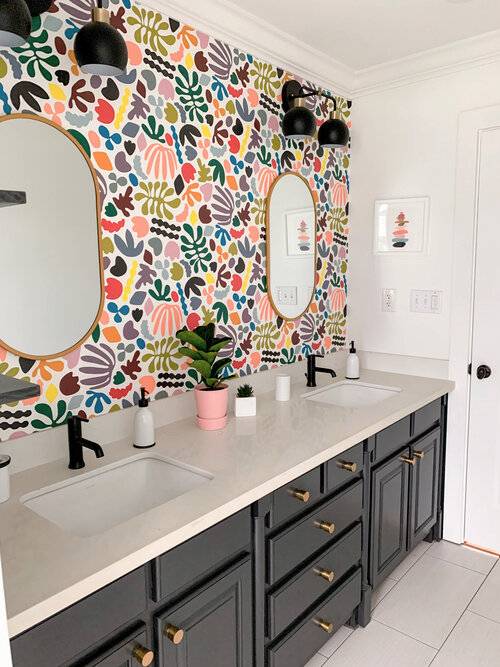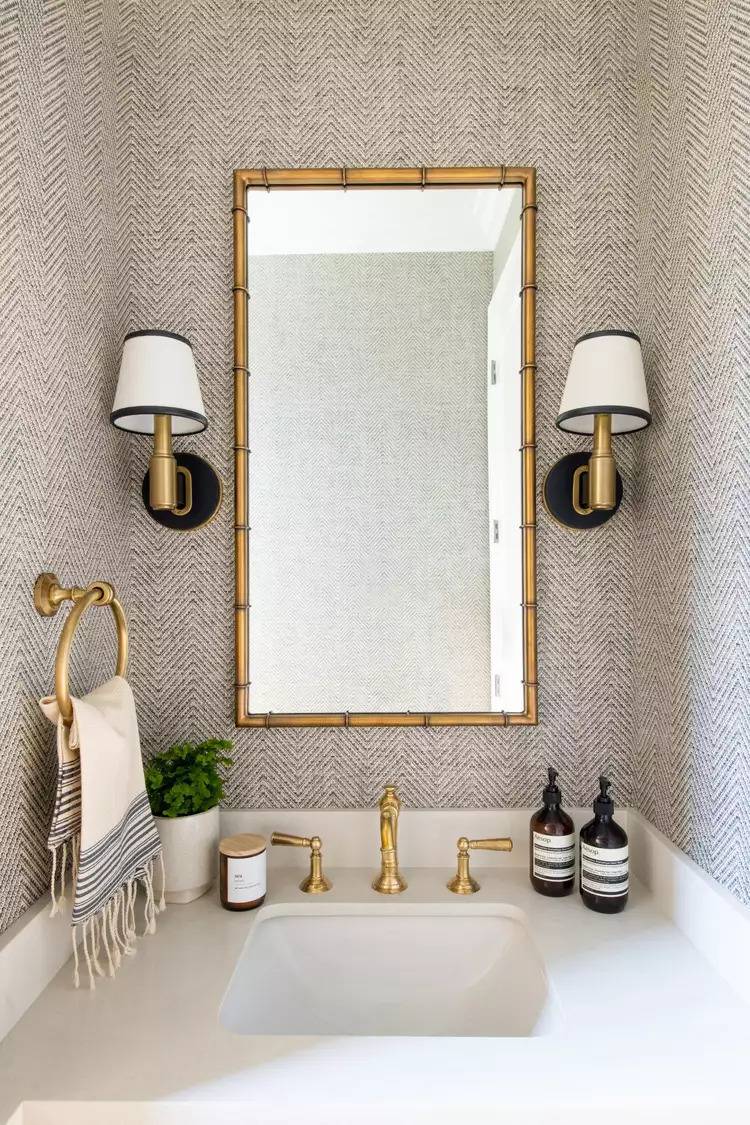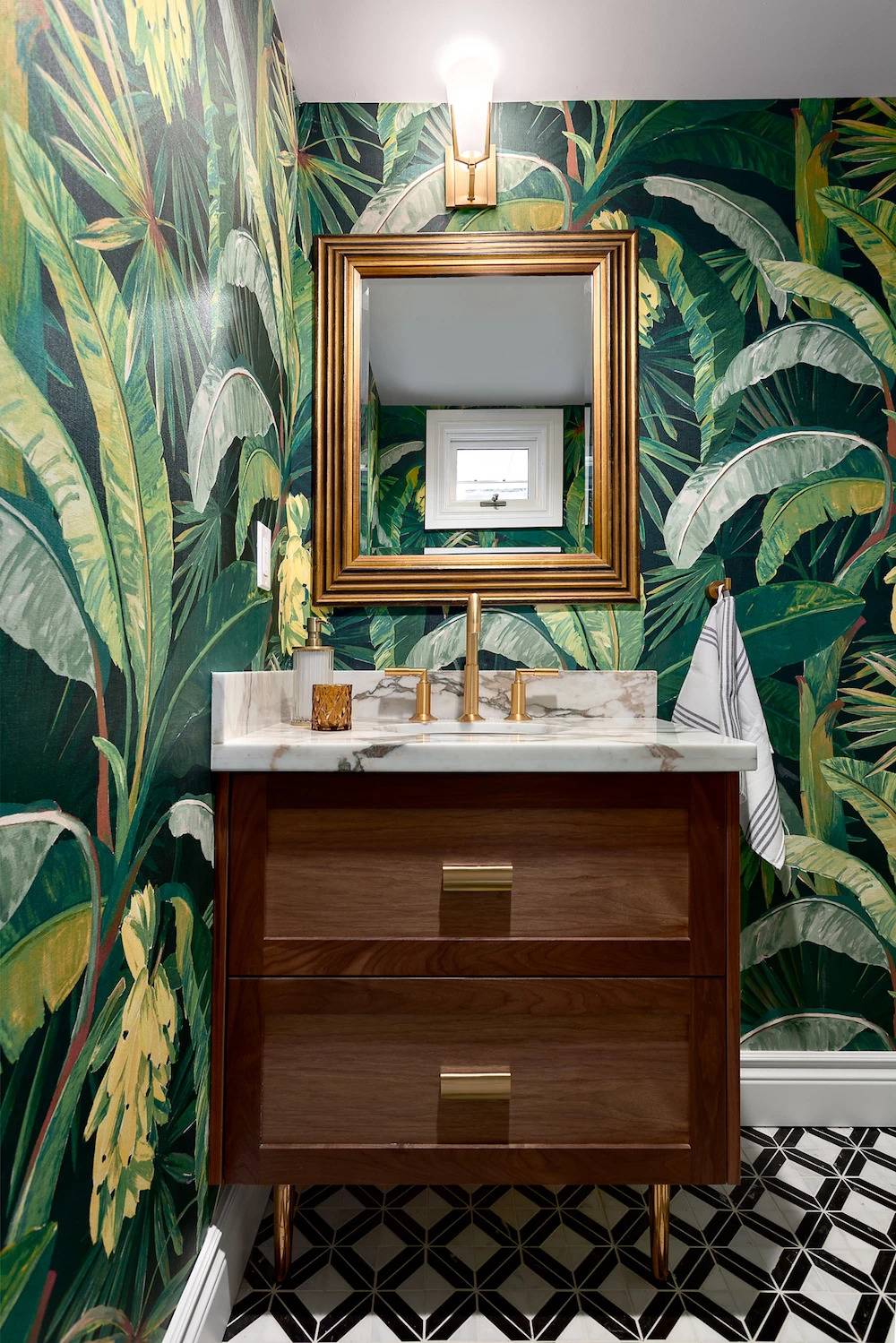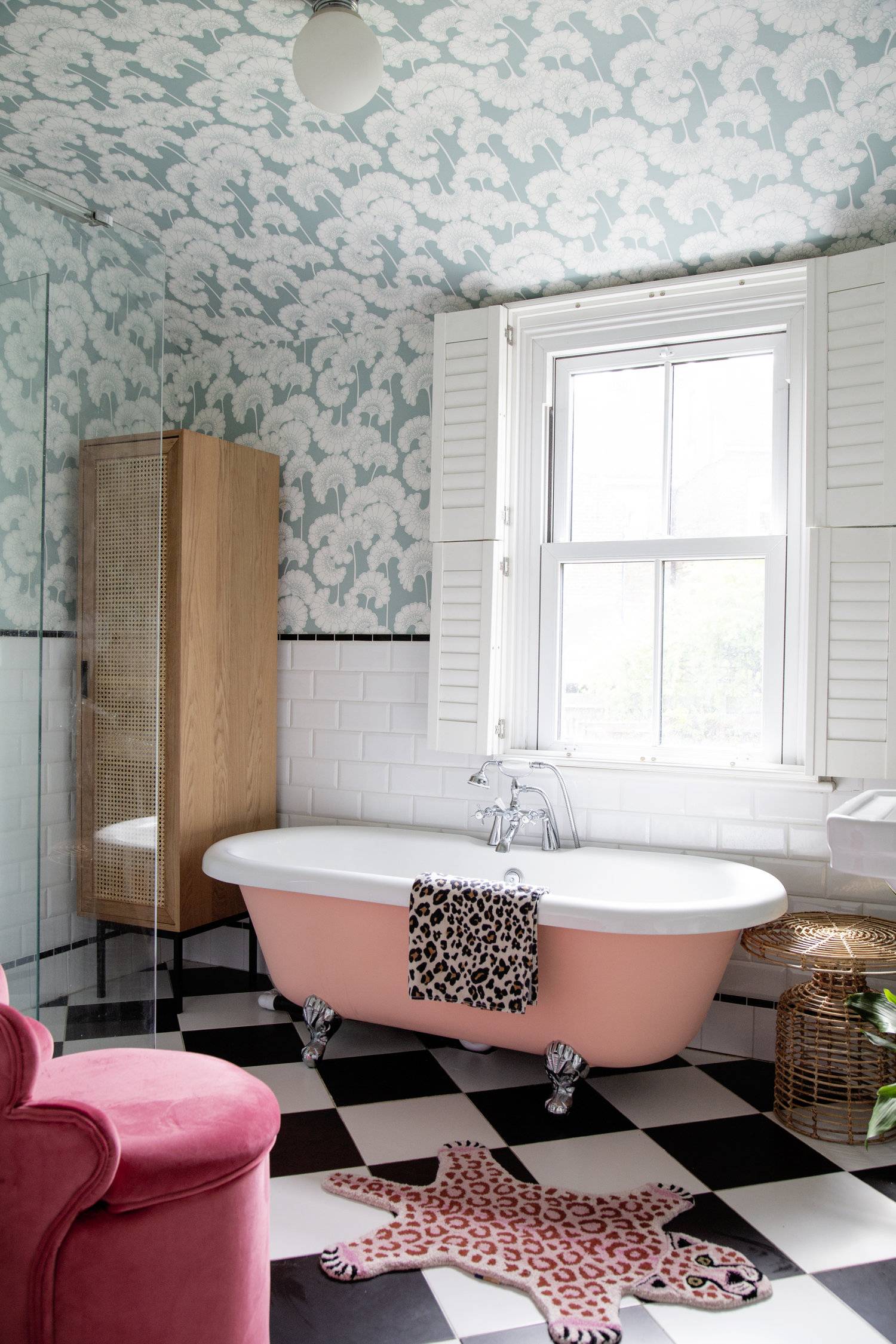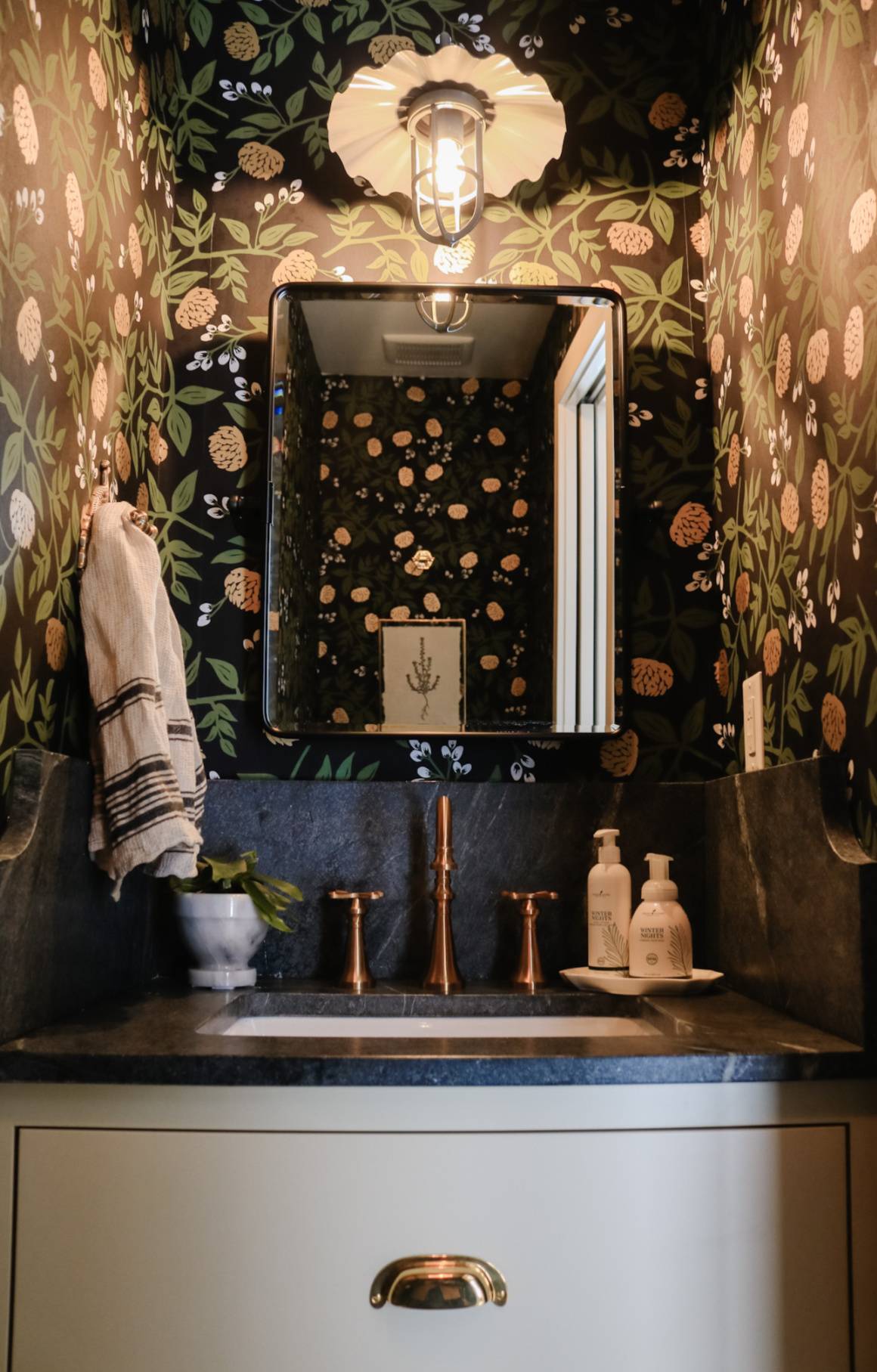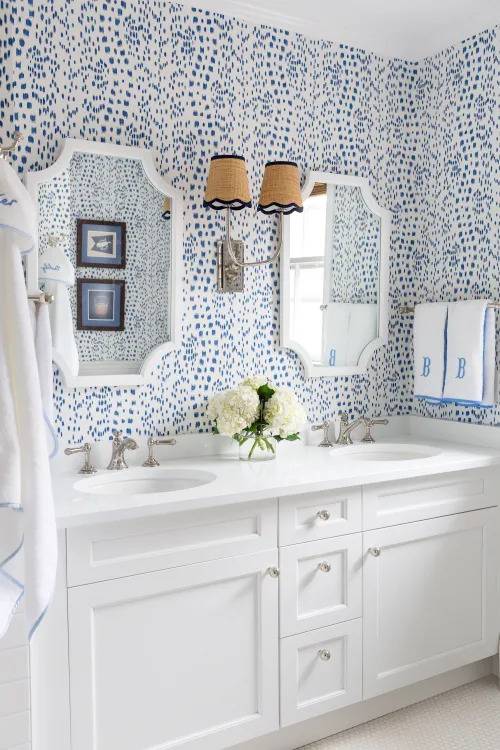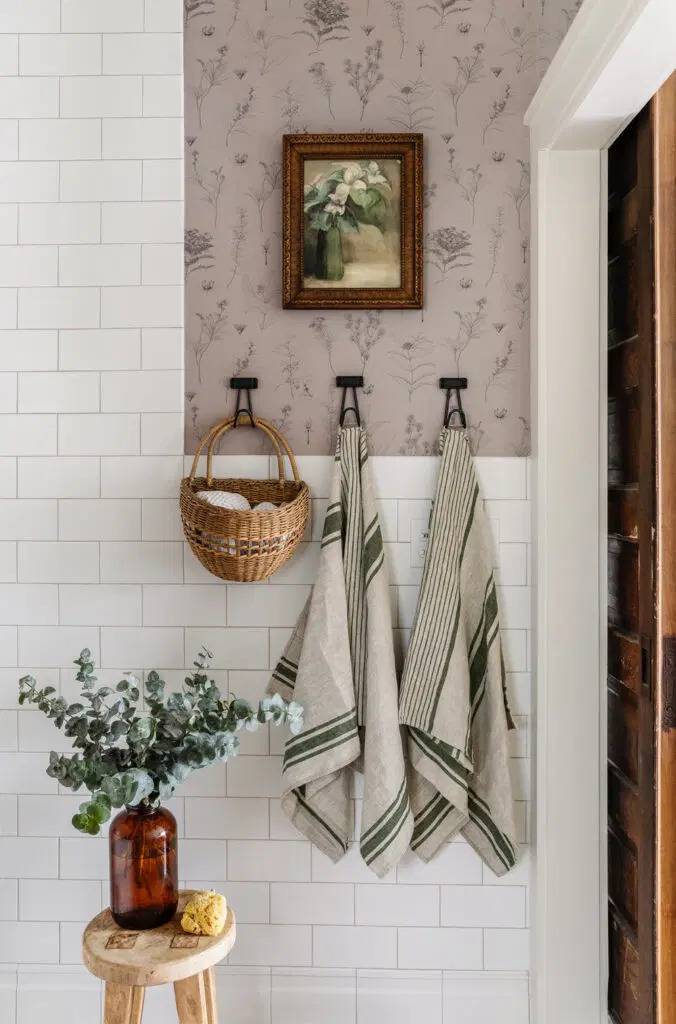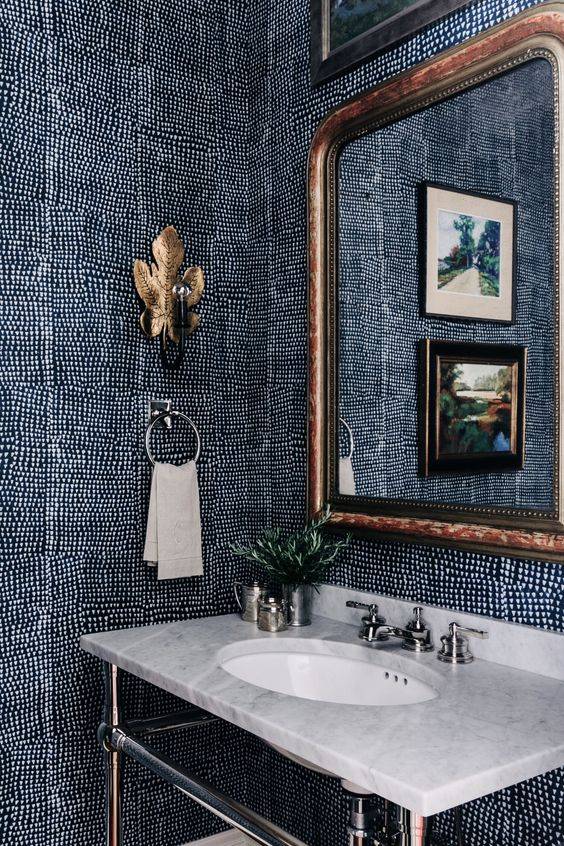 You're reading Wallpaper In Your Bathroom: Yay or Nay?, originally posted on Decoist. If you enjoyed this post, be sure to follow Decoist on Twitter, Facebook and Pinterest.
---
Share this post
---
---