8 Holiday Gifts for the Beauty Lovers in Your Life
Posted by admin on
The holiday season is almost upon us, which means trying to get the best gifts for the special people in your life. Shopping during the holidays can be difficult, stores are busy, online shops are asking you to order before shipping deadlines, and you're not quite sure what to get that beauty lover in your life. Luckily, we have a variety of ideas from vitamins for clear skin, a new flat iron, and portable beauty products among other things. So, read on to find out more about the eight holiday gifts for the beauty lovers in your life that they are sure to cherish.
1. Makeup Set
Without a doubt, that special beauty lover in your life could use more makeup and accessories to add to their arsenal to help them maintain that fierce look. The holidays are usually the best time to find limited edition sets that combine all of the must-haves from the brands they're sure to love. You'll want to find out what brand they use and get a set that maybe fits their usual color palette while adding something new. A good makeup set should have lipstick, eyeliner, a brush, mascara, and some brow-sculpting gel, but it doesn't have to be that varied. A good set of makeup brushes or a brow kit can also do the job and show your bestie that you really care about their presence when they're out and about.
2. Perfume
If you look good then you want to smell good, and so does your girlfriend. The best fragrance brands are packaging sets of perfume and lotions that all smell amazing, this is a good route to go or you can go a different direction. The easy choice is picking a favorite, but in order to buy her something new she'll remember you for, you'll need to do some homework. Get in tune with your nose and pick up what types of scents she uses, jot down some names, and get the help of some experts at a department store that can match you with something that will blow her away.
3. Sheet Masks
A sheet mask is a face-shaped fiber mask with all of the ingredients your skin needs to rejuvenate and hydrate. Anyone who's serious about beauty is sure to have a few of these in their bathroom cabinet or in a travel pack. Get a sheet mask set that does a variety of things, hydrating, firming skin, tightening pores, and even calming stressed skin. With so many options, it'll be easy to choose a few that will give that special someone a micro-spa feeling at home.
4. Hydrating Lotions
Beauty is more than skin deep, but that doesn't mean you shouldn't help keep your friend's skin moisturized. Ashy elbows and cracked skin can really hurt the way you look, so make sure you send help by way of some high-quality moisturizer. The normal holiday lotion set is fine, but you'll want to elevate the brand choice with some of the better options that offer long-lasting hydration that can repair skin, possibly without a peppermint mocha scent.
5. Vitamins for Clear Skin
Makeup isn't the only way a person can look their best, and sometimes using too much can actually damage a person's skin. To help that significant other in your life look and feel better, try gifting them a set of vitamins for clear skin. Vitamins for clear skin usually contain ingredients like fish oil, vitamins a,c,e, and zinc; all of which can help diminish acne and bring skin back to its best.
6. Hair Care Basket
A beautiful face should be accompanied by beautiful hair, and just like skin, hair needs help to look its best. A good hair care basket should have shampoo, conditioner, and hair masks that restore damage from the sun an other elements. Find a brand she loves and a basket that will keep her hair happy.
7. Hair Styling Tools
Curling irons, flat irons, hair dryers, and scalp massagers are all essentials for beauty upkeep. Get an accessory you know that special someone needs to upgrade, get a new lightweight, fast heating, and wireless charging flat iron to replace their old unit, they'll be thankful for sure.
8. Travel-Friendly Accessories
Being on the go shouldn't take away from your beauty lover's look, whether it's a travel pillow and eye mask to allow them the beauty rest they need on the way to their vacation, or a travel beauty kit, each can make a huge difference. Find out what she needs to make her day go a little easier, even a stocking stuffer like a premium hand lotion will help her skin look great during the colder months.
---
This post is provided by a third party who may receive compensation from the products or services they mention.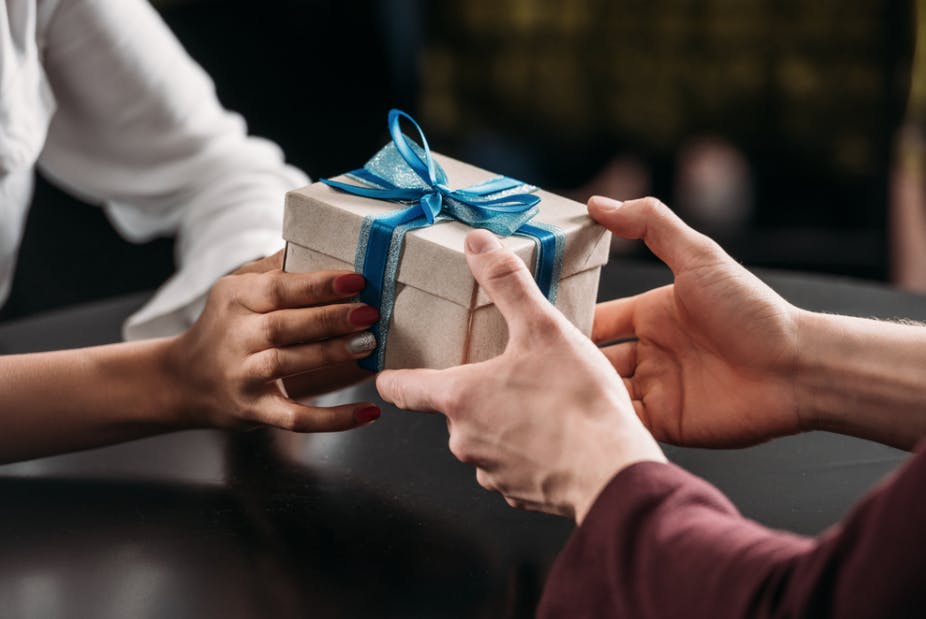 ---
Share this post
---
---