500 Free Printable Labels for Organization
Posted by admin on
Organize your whole home with these free printable labels. There are pantry labels, herb and spice labels, bathroom labels, laundry room labels and so much more to choose from!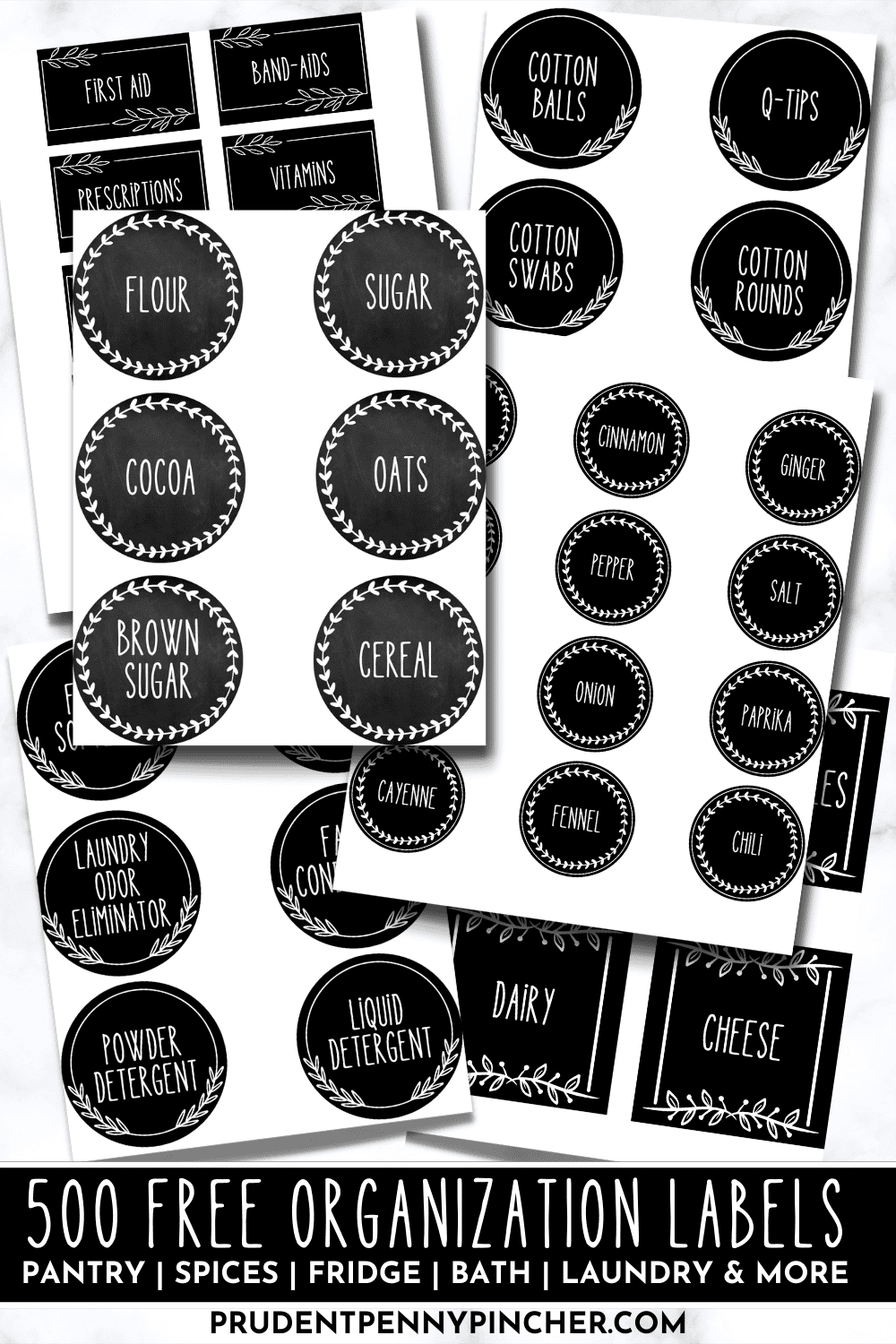 Get free printables for just about everything in your home. They will save you a lot of time and money since you won't have to buy them! To make them, all you need is some clear sticker paper and you can print them right from your computer. They are especially useful if you make a lot of items homemade like cleaning supplies or do your own canning and need to label your items. Also, if you plan on whipping up a homemade gift such as body scrub, cookies, bath bombs, etc, then these custom labels will add a personal touch to your gifts.
These decorative labels all have quite the farmhouse feel to them and would look great with rustic or country farmhouse decor. Please note that these are for PERSONAL USE ONLY.
These label sets come in two formats:
PDF file format
PNG format
How to make these free printable labels as stickers
Supplies:
Clear sticker paper – Make sure you get the kind of paper for your printer (inkjet or laser)
Printer –  I recommend using a laser printer to print these out for maximium durability, but a regular inkjet will work too.
Free label files – An email subscription is required to receive access to these 500+ free labels.

Immediately after subscribing to our newsletter, you will receive a welcome email with the password for the printables library where you will find them under "LABELS".

Scissors or paper trimmer
Tutorial:
After you recieve the welcome email, click the link and enter the password and you will be taken to the printables.
Go to the Labels tab. Download the ones you want by clicking each image. It will open in Google Drive.  Right-click on the files and then select download in the drop down menu.

If you select multiple files at once on Google Drive, it will download them as a .zip file so you will need to unzip the files first before using them.

Save the files on your computer.
Open the file in Adobe Reader for PDF or your default image viewer like Preview for the PNG file.
Load sticker paper in your printer. Make sure the glossy side is the one that will be printed on. In most cases, you want the labels to be facing down because most printers print on that side.
Go to File –> Print. Open your printer settings or printing preferences. The printing settings will vary based on your printer, but make sure to your print quality to its "Best" setting before printing.
Cut the stickers using a pair of scissors or a paper trimmer for the rectangular labels. A circle punch will work for the smaller round labels like the spice labels.
Free Printable Labels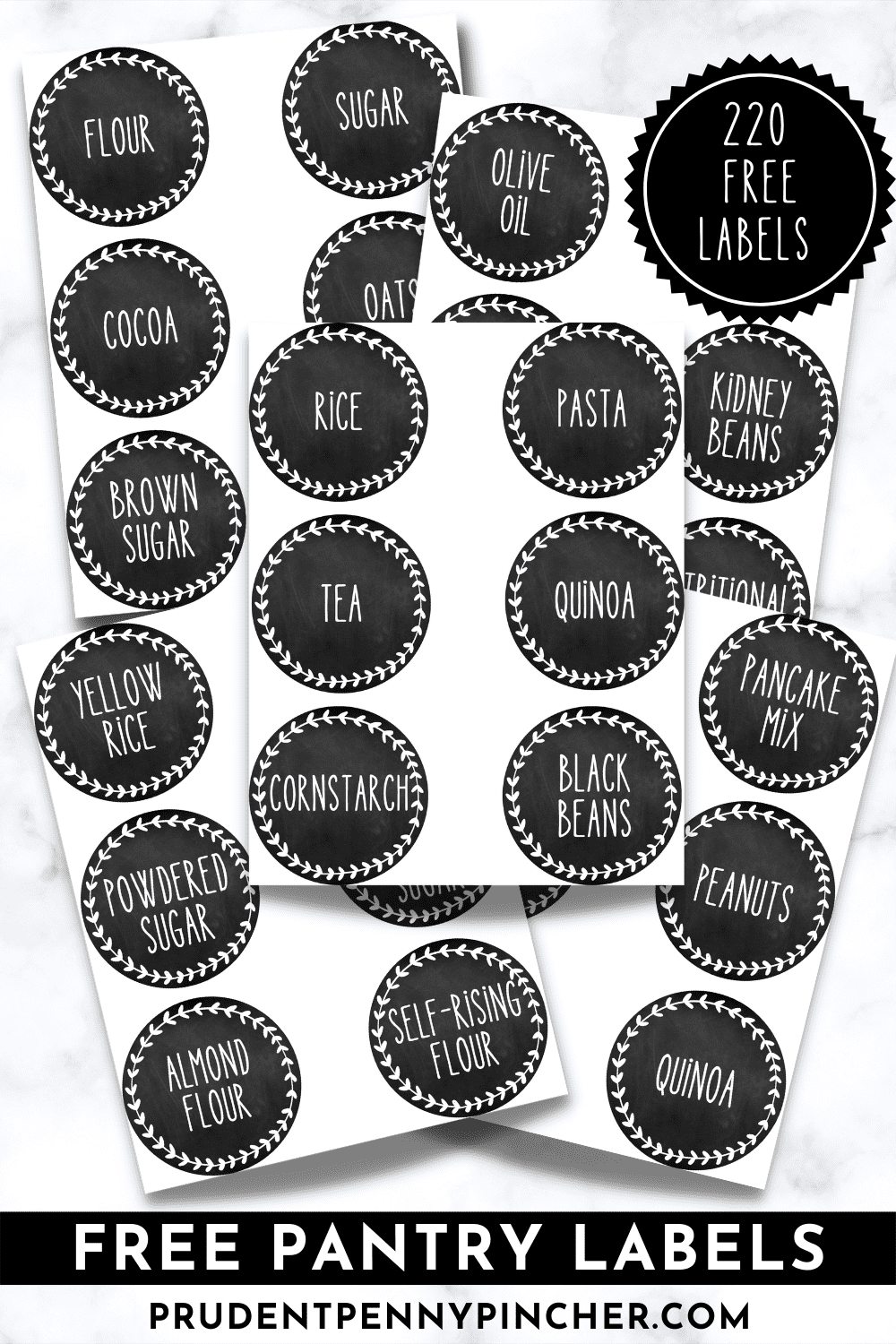 With over two hundred free printable pantry labels included here, there is a label for almost every possible item found in the pantry. You will find labels for dry goods, beans, nuts, seeds, baking goods, non-refrigerated produce, dry mixes, homemade canning items like jams and canned vegetables, and so much more. These labels measure 3.5″ x 3.5″ so they aren't too big or too small and should work on most canisters and food storage jars.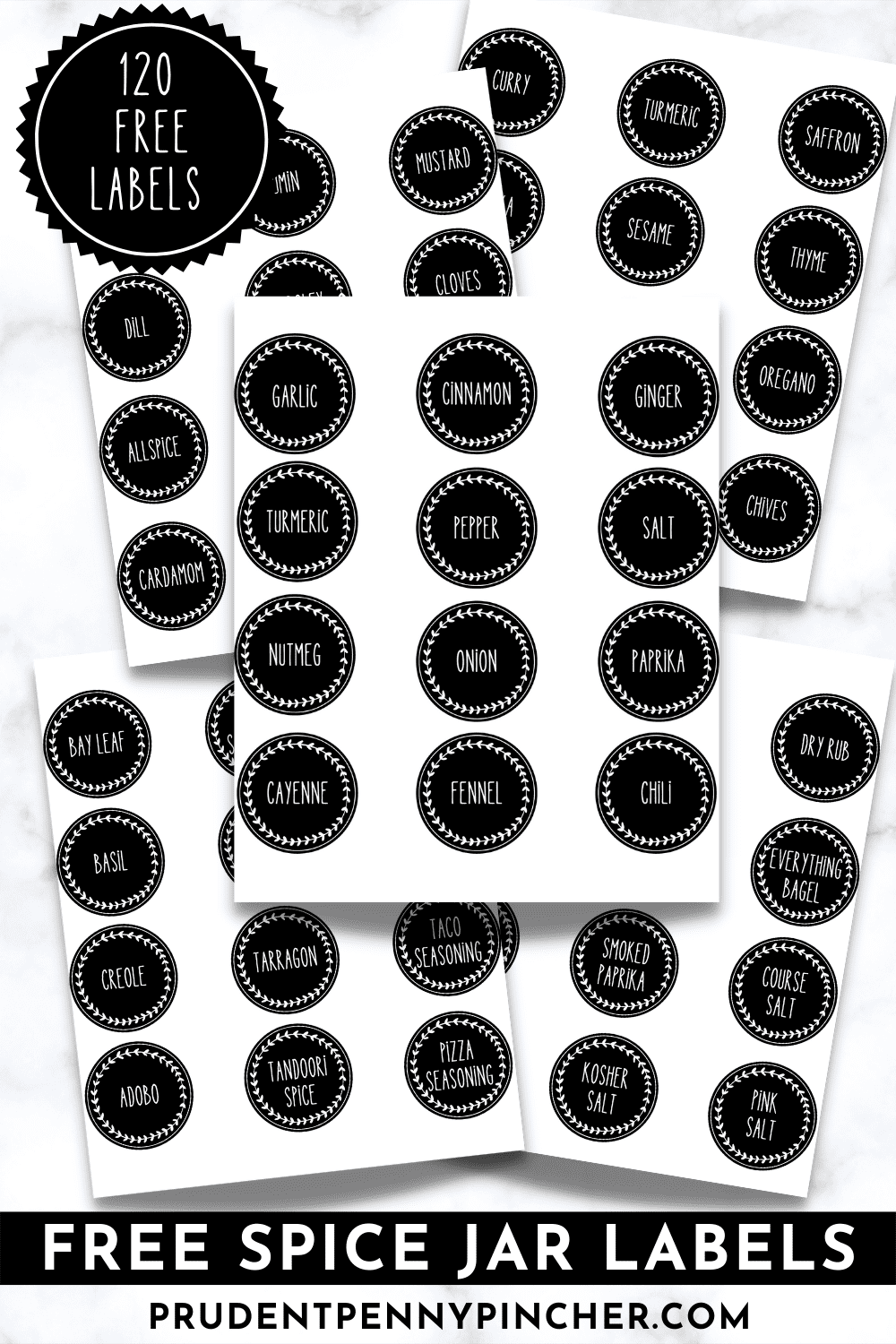 There are 120 herb, spice, and seasoning labels for every type of seasoning there is! Each label is 2″ x 2″ so a 2″ circle punch would work great on these instead of cutting them out with scissors.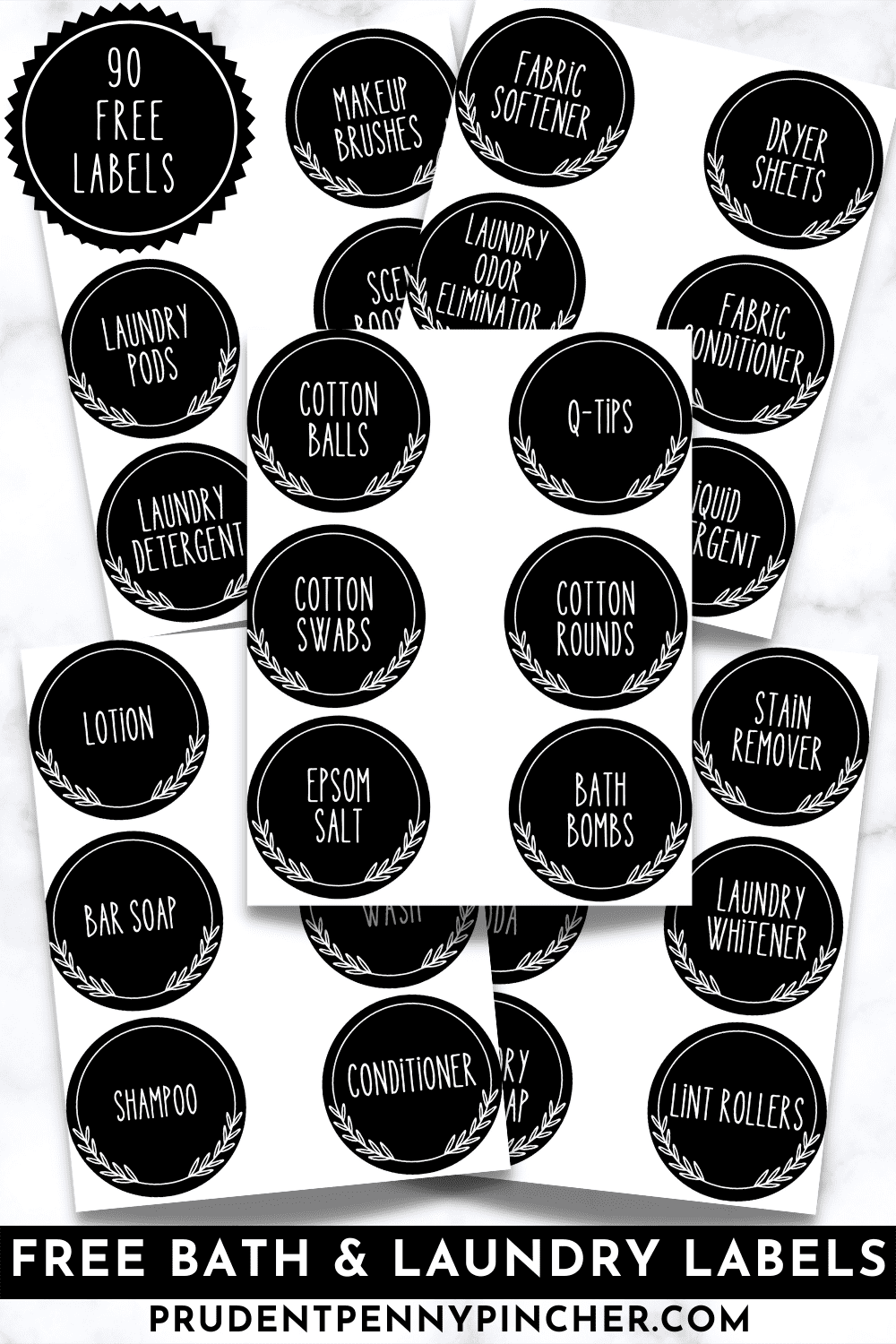 Organize the whole household with these free printable labels. There are labels for the bathroom, laundry room, cleaning closet, linen closet, and much more to choose from. They are 3.5″ x 3.5″ each and will fit perfectly on most plastic clear storage bins. From organizing the makeup vanity to the shower caddy, this is a comprehensive home organizing label set.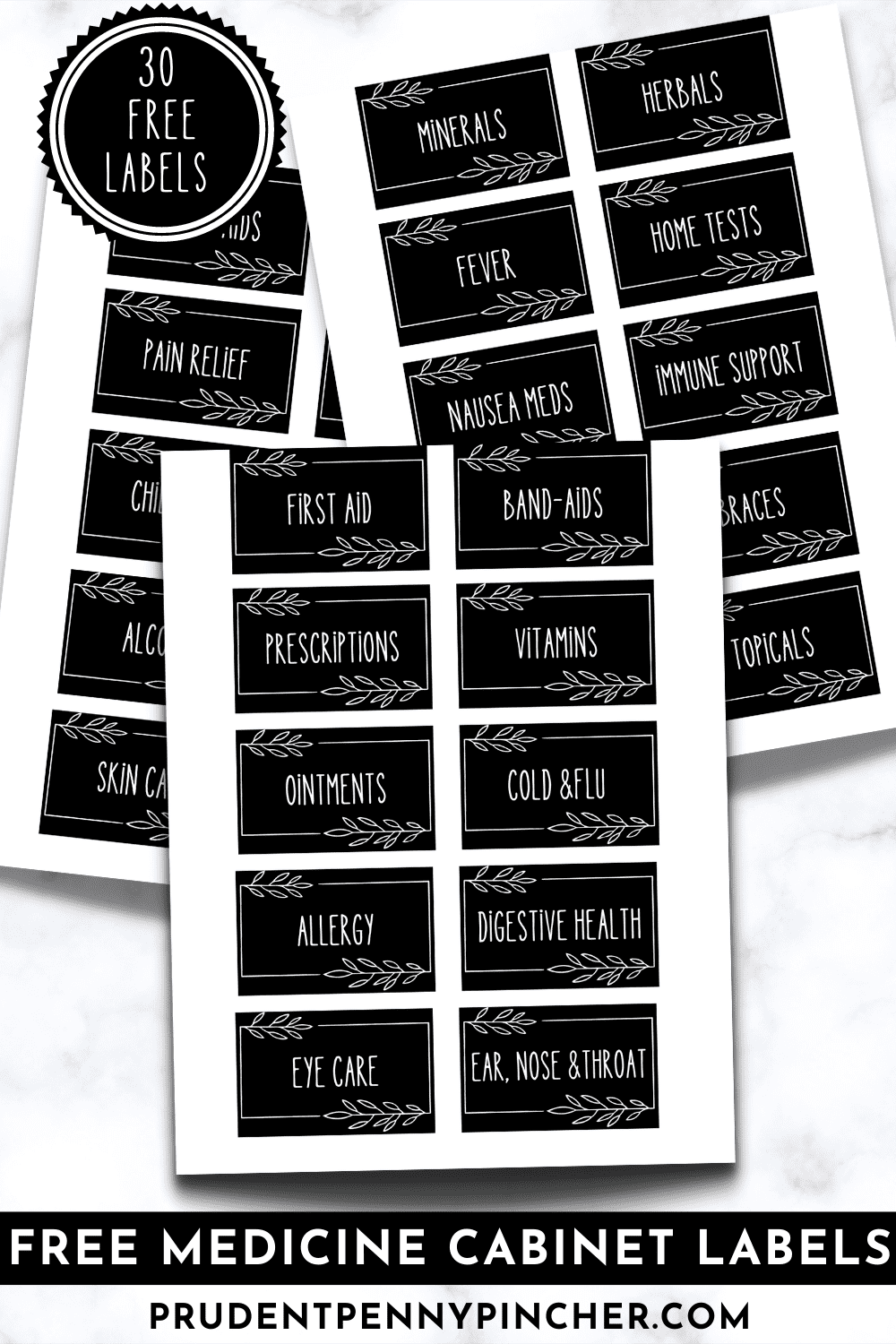 Get your medical supplies organized so they are easy to find when they are needed. These labels make your medicine cabinet useful and pretty! The labels are grouped by the types of ailments the medicines are used for. Each one measures 3″ x 2″.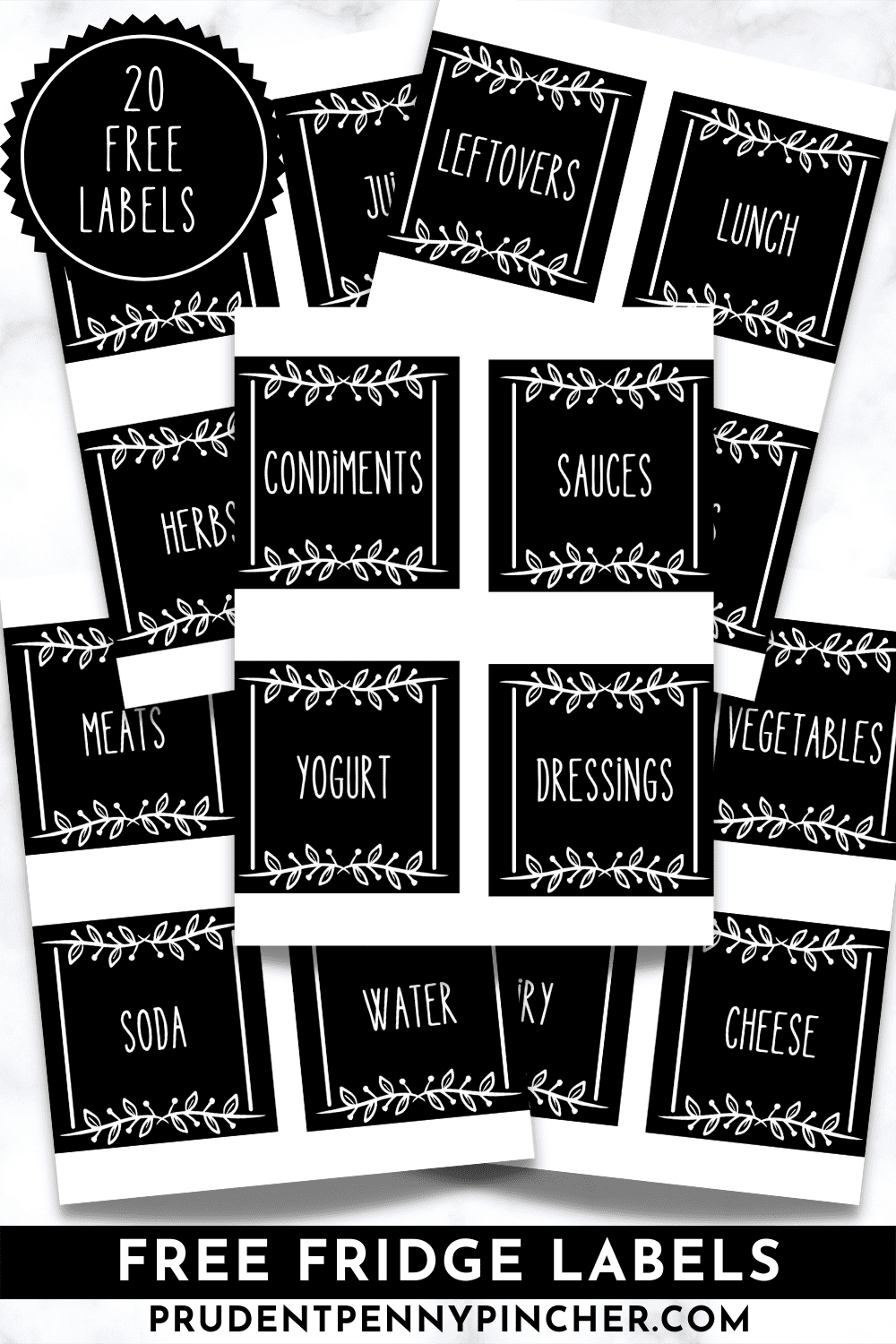 Keep the fridge tidy with these free printable fridge labels. The stylish design will add a little personality to the fridge. There are label ideas for the lunch snacks, meat tray, water bottles, fruit and vegetable tray, condiments, soda, and much more. With over twenty free labels, there are ones for every category.
Related Posts
Organize your kitchen for cheap with these dollar store kitchen organization ideas. From DIY spice racks to pan storage ideas, there are ideas to organize every inch of your kitchen with dollar store supplies. Cookware Dollar Store Kitchen Organization Ideas Pots and Pan Organizer from Restoration Beauty Pot Lid Storage (using command hooks) Pan Organizer (using aContinue Reading

Organize your apartment for less with these dollar store DIY ideas. These cheap storage ideas will help you maximize your space throughout your home, including bathroom, kitchen, closet and laundry room organization ideas for small spaces. Kitchen Organization Ideas for Small Spaces Under The Kitchen Sink Organization from Amy New Nostalgia Under The Sink Brush Holders (usingContinue Reading

From kitchen cabinet organizing ideas to pantry organization, there are plenty of DIY kitchen organization ideas to choose from that will help you declutter on a budget. Most of these ideas repurpose common items that you probably already have or that you can buy cheaply at Dollar Tree or Walmart. With these organizing ideas, there isContinue Reading
The post 500 Free Printable Labels for Organization appeared first on Prudent Penny Pincher.
---
Share this post
---
---