Understanding Medicine Cabinet Styles
Posted by admin on
Medicine cabinets serve a valuable purpose in any bathroom design, especially those with less space. They come in many shapes and styles, with integrated lighting, USB ports, and electrical outlets for all modern conveniences. Many have magnetic strips so small metallic items stay organized. If you want sleek wall storage, look no further than a trusty and stylish medicine cabinet to compliment your bathroom remodel.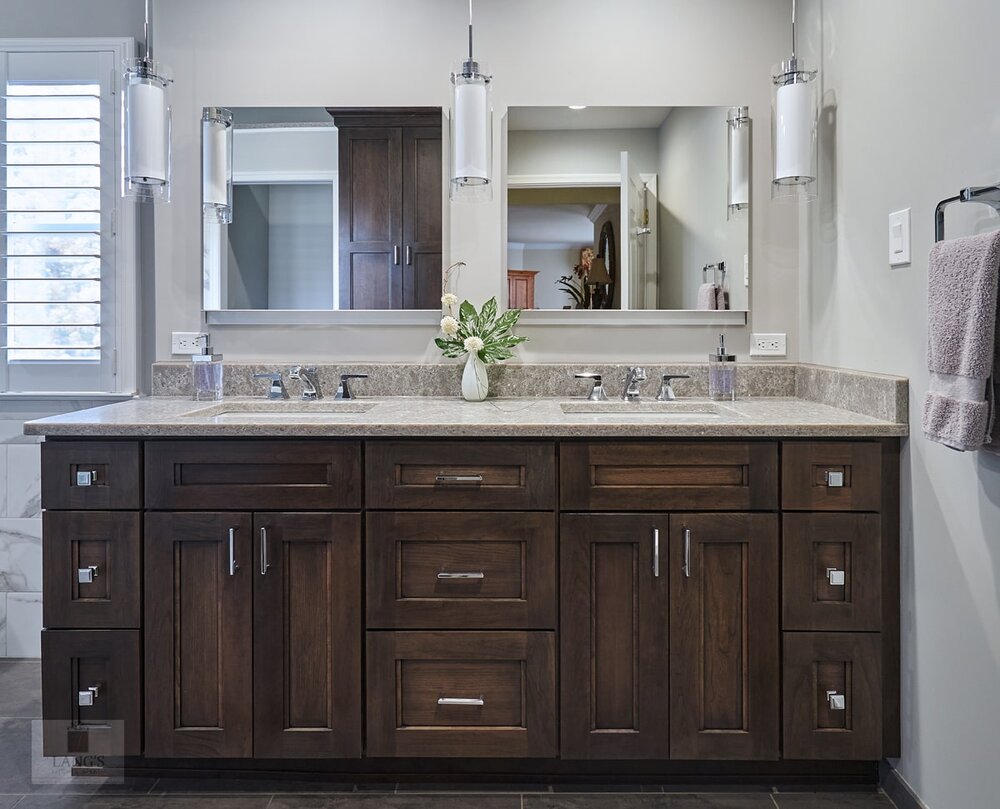 What type of cabinet?
When selecting your medicine cabinet, you can choose between recessed or mounted cabinet types. Your preferred option will impact not only the storage it provides but also the aesthetic value, and each has different installation requirements that must be discussed with your bathroom design expert.
Recessed mount medicine cabinets need to be planned at the design stage as they are installed into your wall. They should be factored into your budget as pipes and wires might need to be moved. Aesthetically, they blend in well but have slightly less space than a wall-mounted cabinet and their mirrored front might be harder to see.
Surface or wall-mounted cabinets easily hang on your bathroom wall. They offer more storage space because of their depth, which can come out quite far from the wall.
Corner mounted cabinets take up less space and therefore may be ideal for a smaller bathroom design, but the compromise is less storage.
What is your preferred style?
Mirrored
Mirrored medicine cabinets provide storage and can be used as a mirror. This reflective quality also makes a small bathroom appear larger. You can opt for a mirror on the inside of the door or a tri-folding mirror door with one being a magnifying mirror. Beveled mirrors with their smoother edges are a great option with small children. The only disadvantage to a mirrored cabinet is fingerprints and smudges need to be wiped away. This voice-lit mirrored cabinet from Kohler comes with Amazon Alexa integrated for a truly high-tech bathroom experience.
The mirrored Robern medicine cabinet pictured below in this bathroom design in Yardley, PA has a lift-up door with lights, a defogger, and a magnifying mirror.
Framed
Framed medicine cabinets can frame a mirror or any surface. There are a number of materials used for frames, each with advantages. Aluminum frames won't rust or encourage pests in a bathroom's moist atmosphere. Wooden frames in hard wood are strong and bring warmth to your bath design. Wooden vintage cabinets also add character to a vintage or eclectic style bathroom. Plastic is an option if you want something budget friendly, maybe in a quirky style or color. Only store light items inside as these cabinets won't take much weight.
Stainless steel frames are incredibly durable and sanitary. They make your cabinet look consistently bright and clean. If you'd rather a finish like polished nickel, matte gold or black, these are all available too. 
Frameless
A contemporary design option is a frameless medicine cabinet. They look sleek and gather less dirt around the sides. These edges can be sharper though, so bear this in mind if you have small children. The upside is there is more storage without a frame.
Unique
If you want a unique style to suit your bath design then a custom-made cabinet is an excellent option. You can choose the size, depth, style and material for a bespoke medicine cabinet to fit perfectly into your bath design. Finally, you'll have a chic storage option that suits your taste and requirements. We work with companies such as Kohler and Robern to provide high-end medicine cabinets to work in any bath design.
At Lang's we can take you through every aspect of your bath remodel, including medicine cabinets. Our design experts can recommend various styles to compliment your new bath design. Contact us today to start planning your dream bathroom.
---
Share this post
---
---