The Big (And Small) Projects We Did In 2022
Posted by admin on
Well, here we are. The end of the line. This is the last blog post of 2022, and I'm honestly having a hard time wrapping my head around it. It feels like just yesterday I was writing the 2021 wrap up post and feeling all sorts of complicated feelings about how that year went.
I blinked, and another year went by!
2022 was a much better year than 2021 was. That doesn't mean it was easy for us, by any means. This year saw a lot of transition and adjustment for our family. Corey decided to go (back) into real estate in the spring, and that was a huge change for all of us. It was the best decision for our family and we're so glad we did it, but starting a new business (or restarting it after almost a decade) is expensive, exhausting, and challenging. We had a lot of ups and downs, especially because a few months after he got started, the real estate market in our area took a ginormous hit. It's been quite a journey but I'm excited to see where next year takes us!
Aside from that, we spent a lot of time this year just recovering from last year. My word of 2022 was connection and that means I spent a lot of time this year making an effort to focus on relationships. From spending more time with my parents to planning more fun things with the boys to joining a women's group at my church, I really put a lot of effort in this year. And it was so worth it.
Can't wait to tell you about my word for 2023. But we'll save that for later.
For now, let's wrap this year up, shall we?
the 5 big projects we completed in 2022
Let's start with the big guys. The whole room makeovers. The projects that really made a difference in our home this year. There aren't a ton of them because I've committed to taking it slow in this house and I've stuck to it. But, there are a few that really made an impact!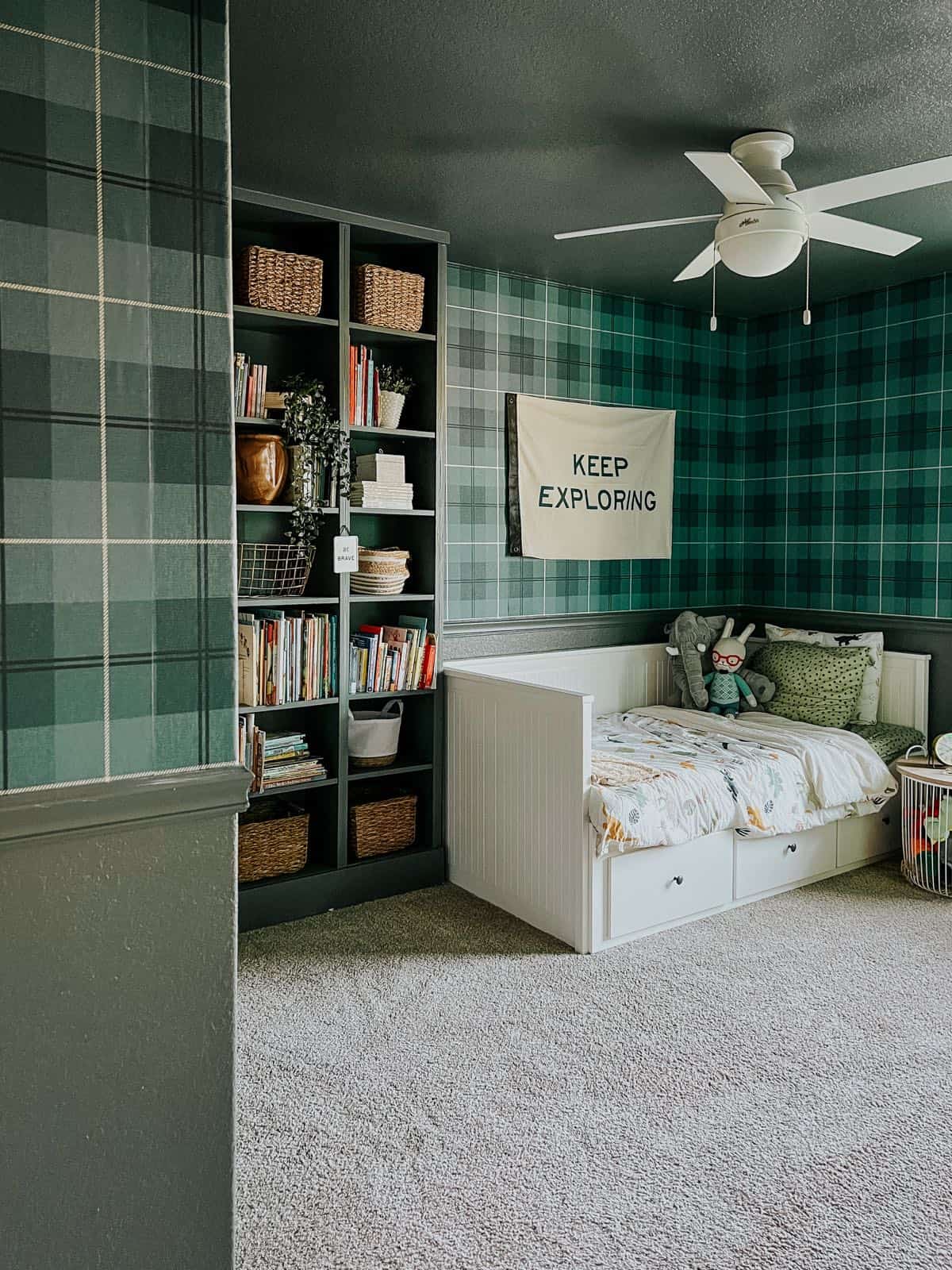 Grant's big boy room is the only full-room makeover I took on in 2022, and it's honestly one of my favorite spaces I've EVER DONE. It's cozy and welcoming and so perfectly Grant. I had an absolute blast with every step of this room, and I hope he wants to keep it like this for a long time. If you click through the post, you can see all of the little projects that went into it!
The Boys' Bathroom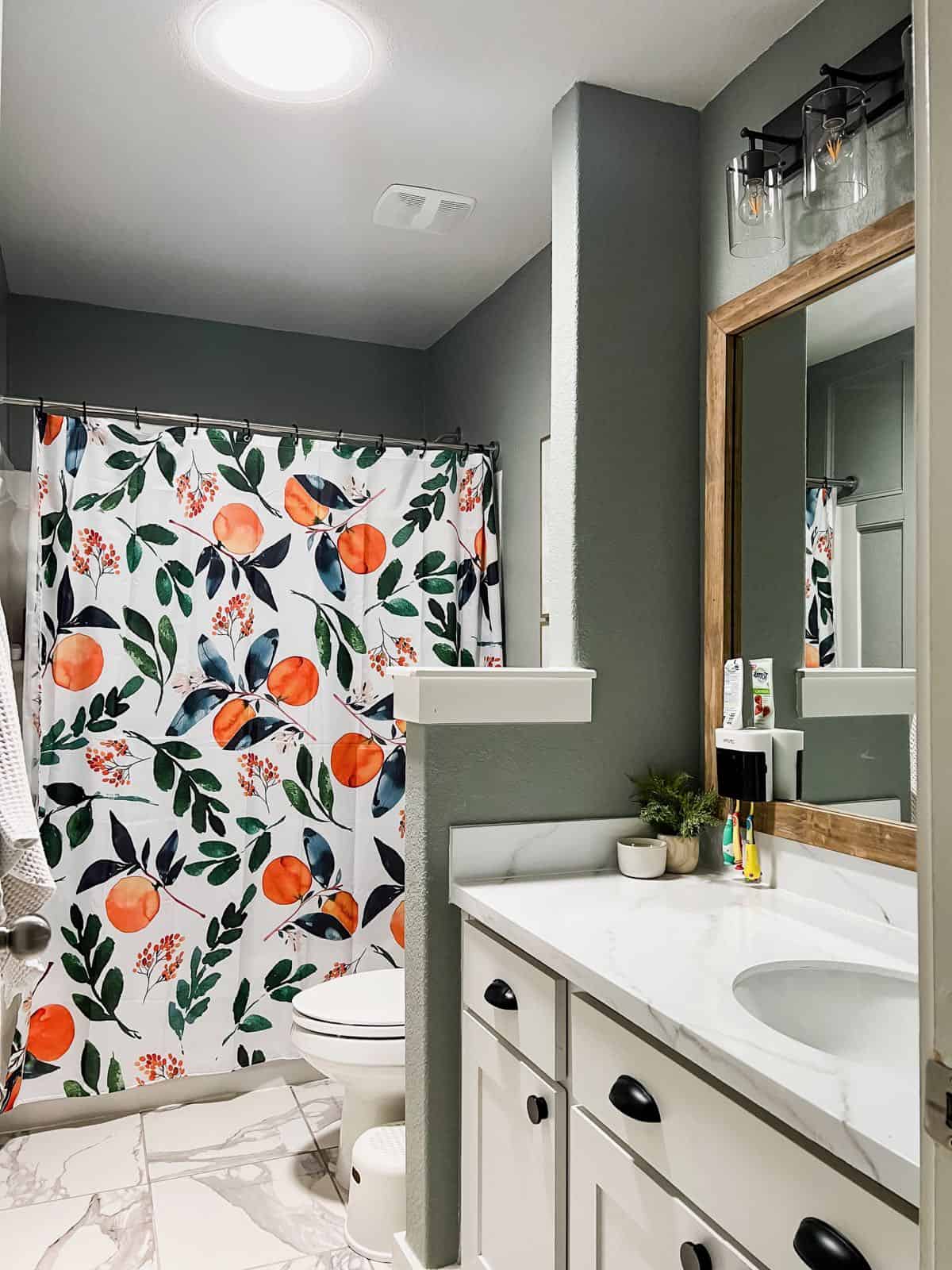 I started this project in 2021, but I wrapped it up this year and ohhhh man, what a change! Adding a sun tunnel to the boy's bathroom and painting their countertop made the biggest difference in this room, and I am so so happy with how it turned out. I still hate spending time in there because they're little boys and it's always gross and full of pee. But, you know, it's as good as it can get.
Our Front porch steps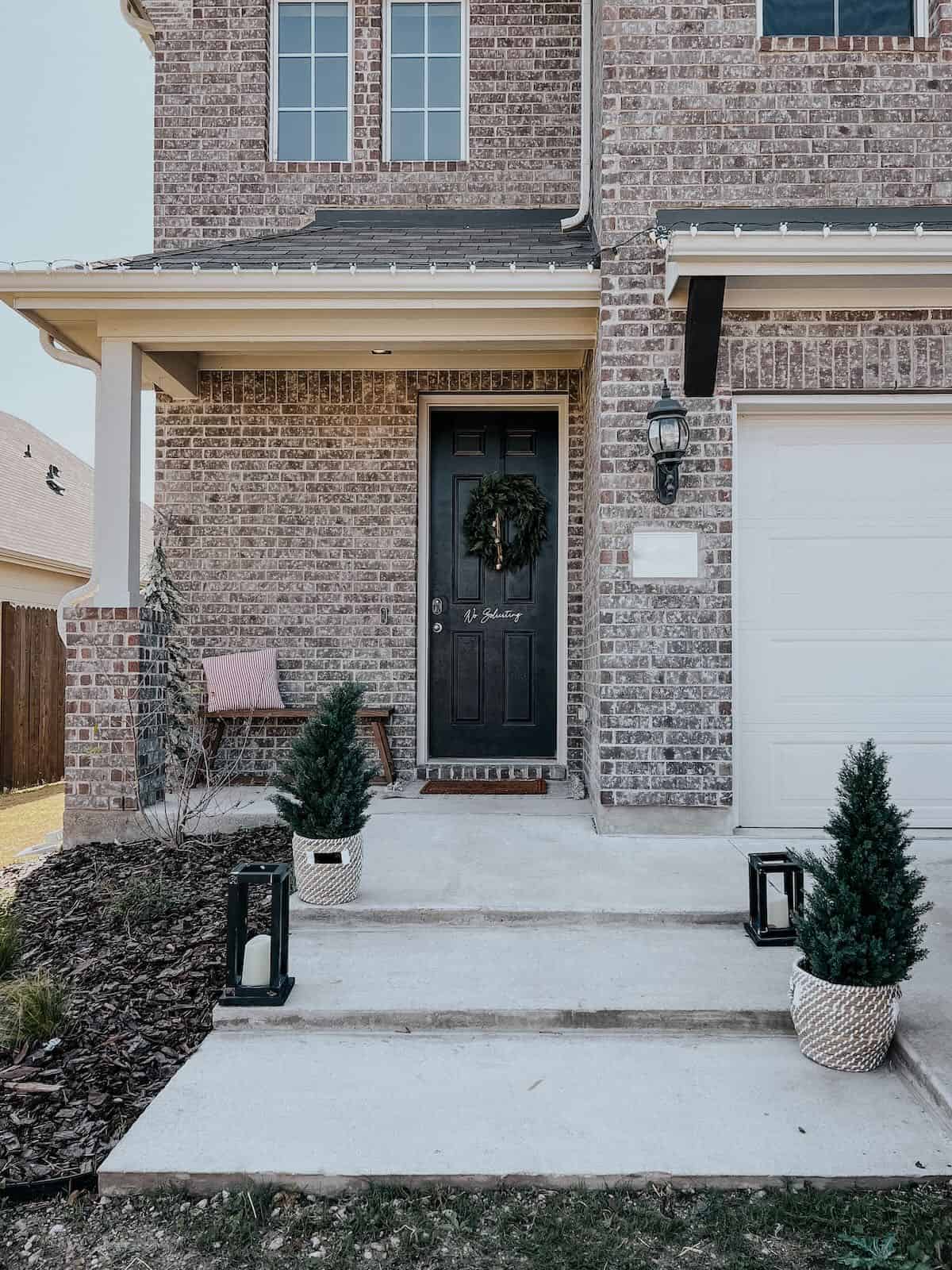 This is a project that has lived in my head since almost the minute we moved into this house. I've been dyyyyyying to add steps to our front porch for as long as I can remember. I planned on hiring it out, but I finally decided I could tackle it myself, with the help of my dad. I'm so SO glad we decided to do it! I have so many special memories from doing this with my dad, and I'm so beyond thrilled with how the steps turned out. I had a blast decorating them for fall and I'm excited to see what I can figure out for the rest of the seasons, too!
our entry refresh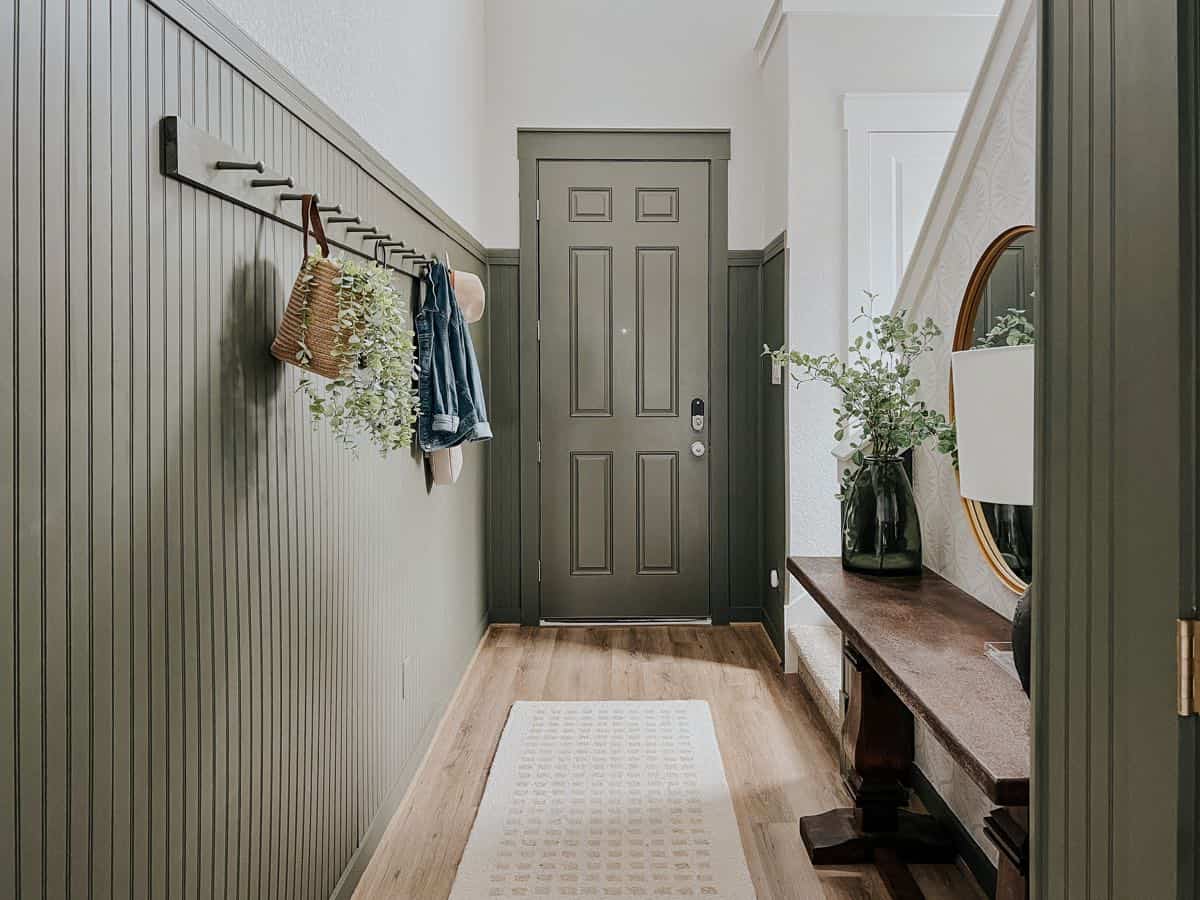 Giving our entry a little update was one of the goals I laid out for myself at the very beginning of 2022. I wasn't sure what exactly I wanted the changes to be, but I knew I needed to make some. It took me a long time to figure out exactly what route to take, but I'm so glad I put the effort in. This post has a recap of everything we did, with links to sources and all of the project posts!
We made quite a few small changes in the entry this year and it added up to HUGE change. Before, this space felt okay, but now it's one of my favorite parts of our house! I still have a few more updates I want to make, so there's something to look forward to for 2023!
5 of my favorite smaller projects from 2022
Of course, it's not just about the big room reveals and makeovers. Some of the smaller projects are the most impactful. Things like organizing, painting a wall, or swapping out a piece of furniture can make such a difference in your home!
So, here are 5 of my personal favorites from 2022. There are many more than just these, but these are the ones that I think made the biggest difference for me.
all of the organization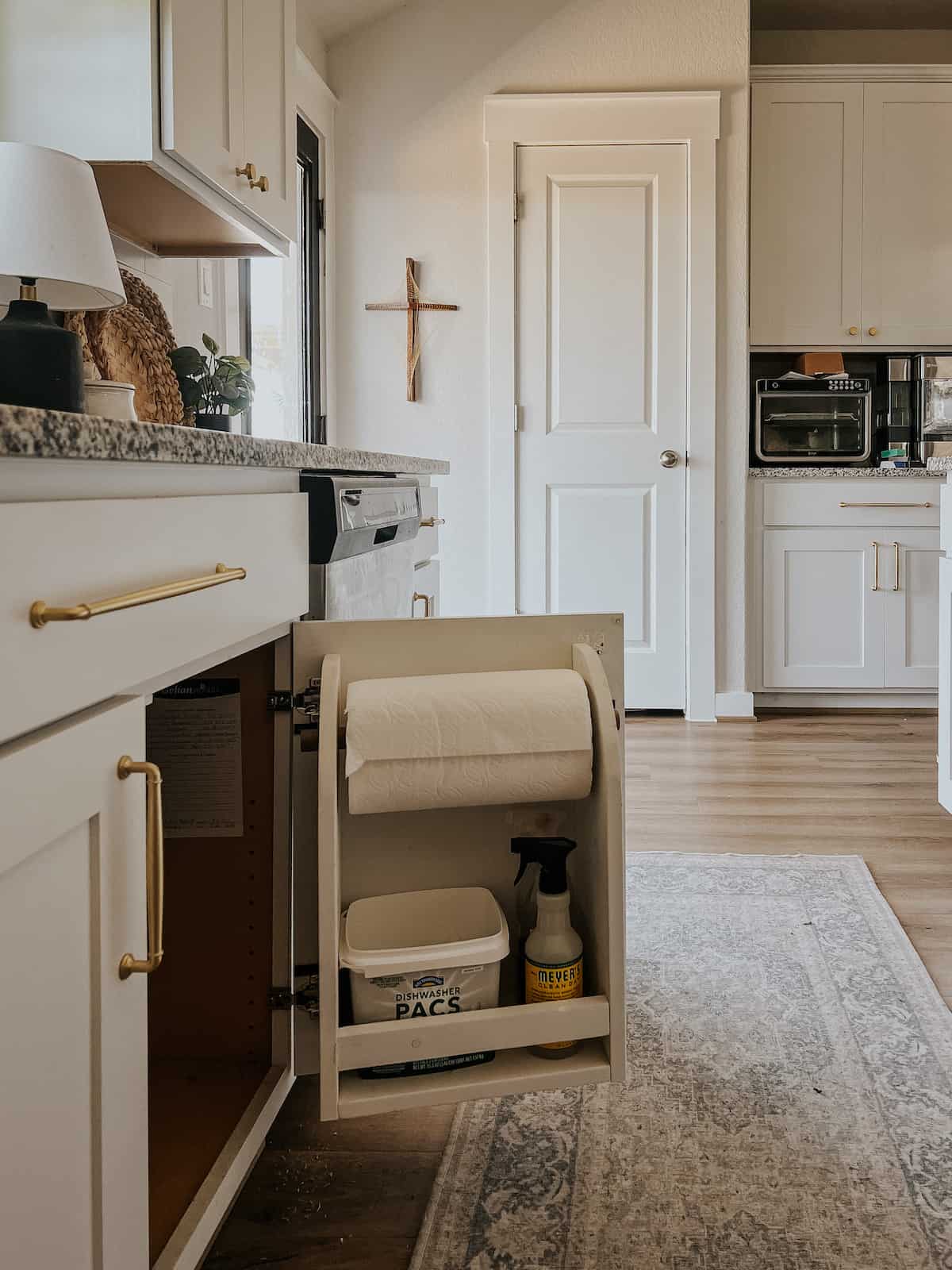 I've been on a mission to get my home organized from top to bottom over the last year or so, and I made some big strides this year! These projects are some of my very favorites because they drastically affect how our home functions. It's so nice to have a few spaces in our home that have stayed fully organized! Here's a quick roundup of the most impactful ones:
our kitchen island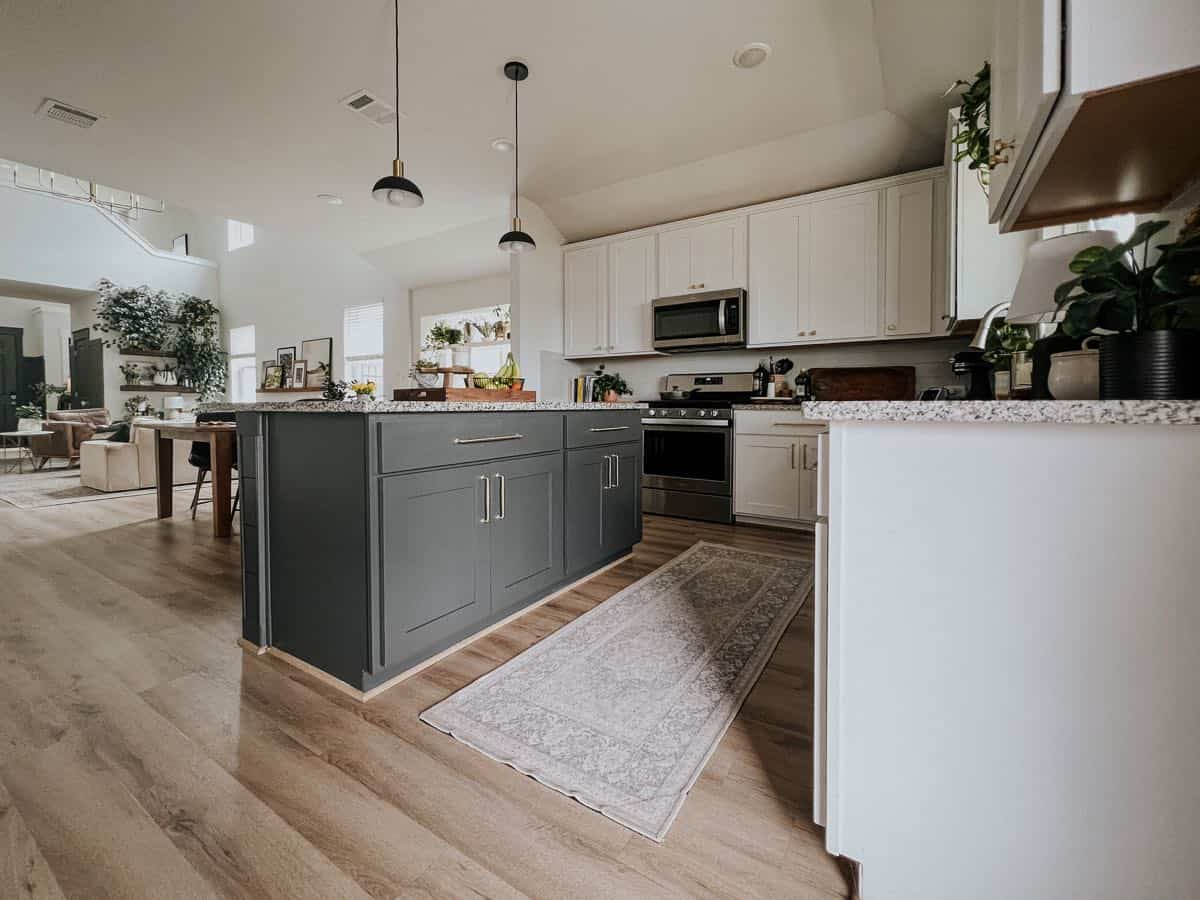 I honestly didn't think too much or too long about this project before I jumped right in. On a whim, I decided I wanted to paint the entire island to match the shiplap on the back, and I just did it. I'm so in love with the final product, and it really has been one of my favorite projects of the entire year. It's a good reminder that sometimes you've gotta just jump right in!
Darya's Room Refresh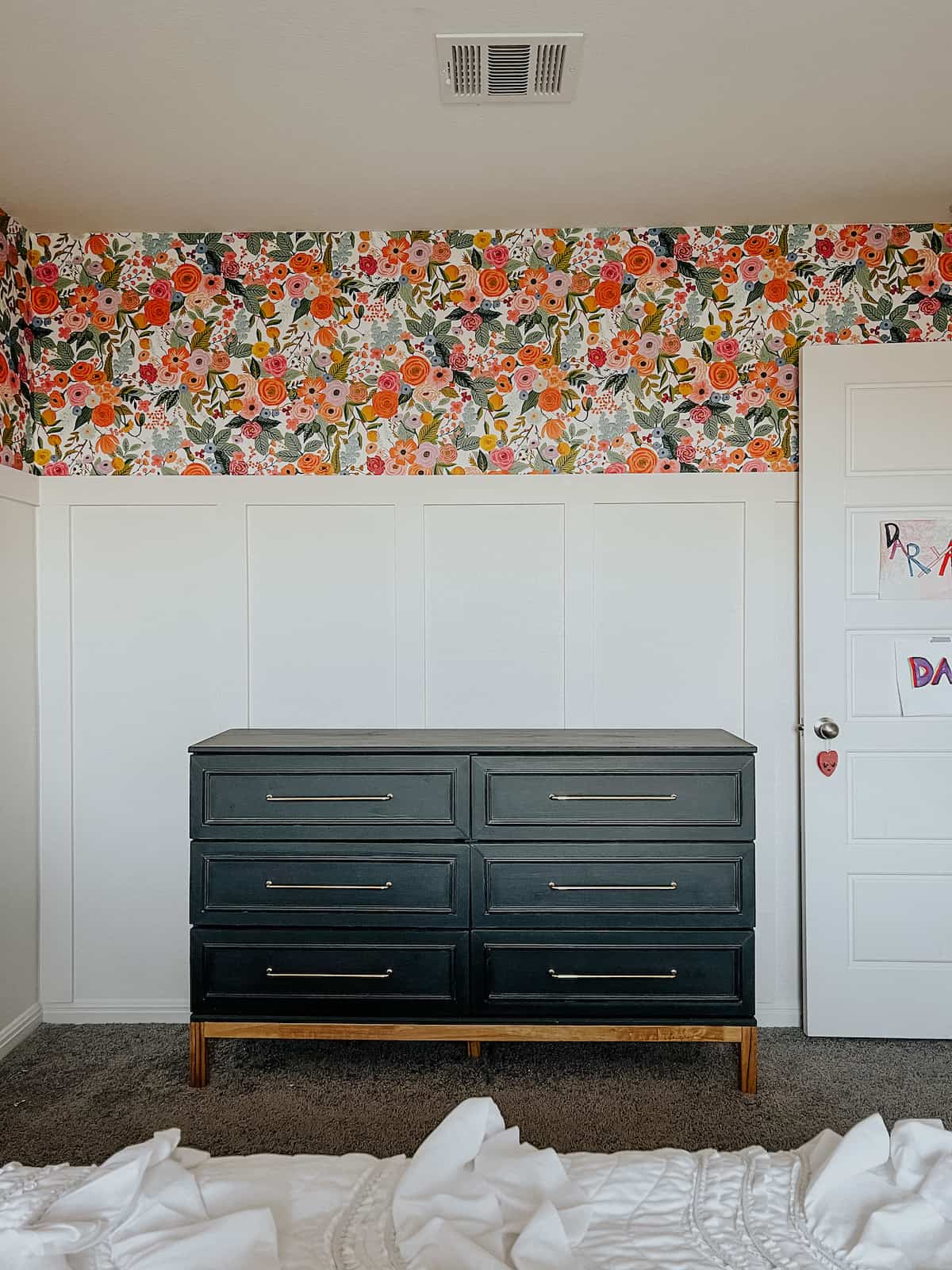 This one wasn't even in my house, but it's still one of my very favorite projects from the year! I gave my best friend, Parisa's, daughter a room makeover back at the beginning of the year, and it's one of my favorite spaces ever. I never actually came back and filled you in on the final version of her room, so maybe that'll happen soon! All I know is that wallpaper is quite possibly my favorite wallpaper ever created, and the dresser we did in there turned out SO GOOD!
The Laundry Room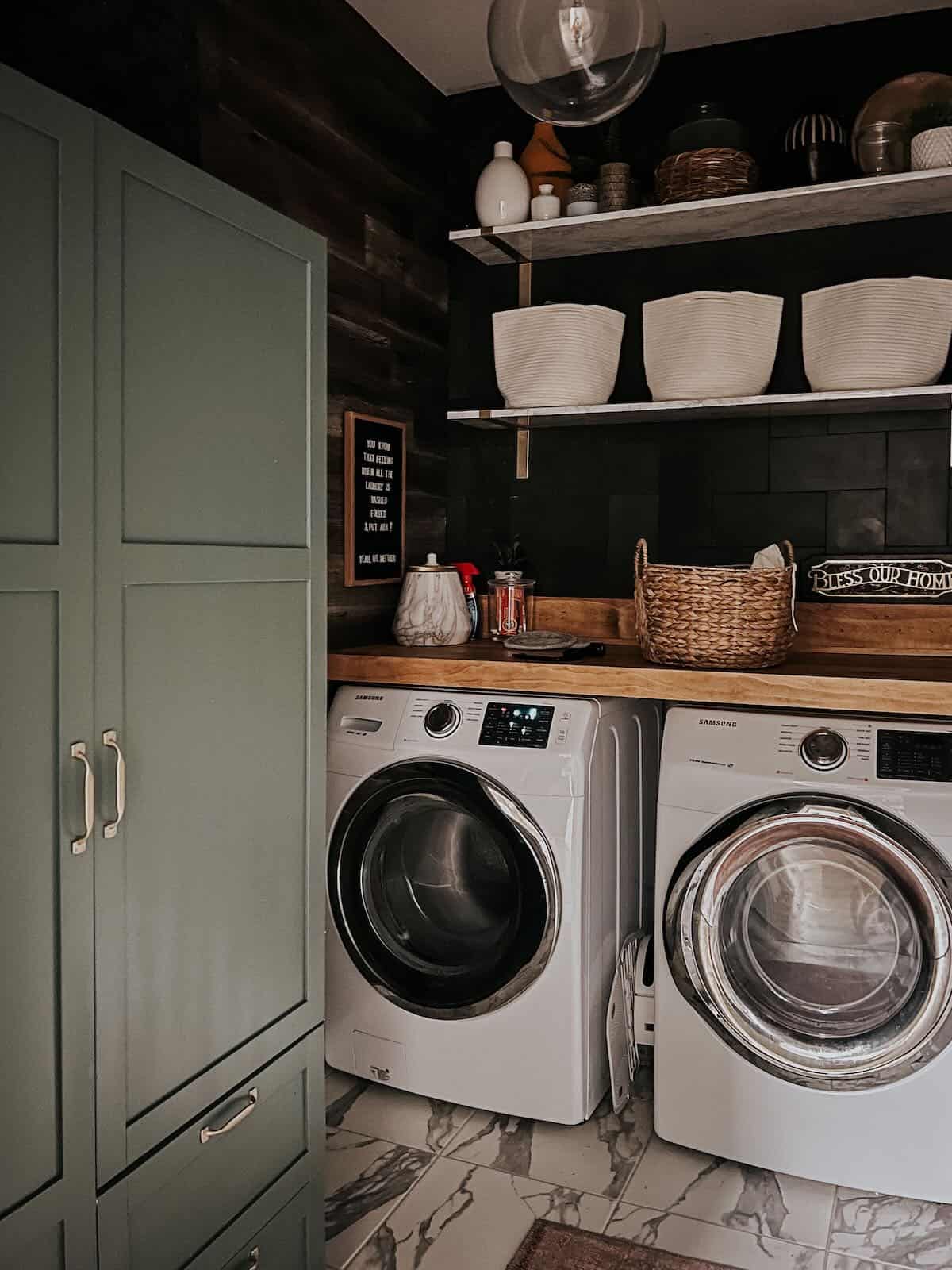 I spent most of this year pondering what I could do to our laundry room to make it function a little better for us. I first gave it a makeover in 2020 and I liked what I did, but it needed a little something else. So, I added a faux wood accent wall and swapped out the storage cabinet for something bigger. It was the best change I could have possibly made! I am so much more in love with the space now, and the added storage from the larger cabinet is a complete game changer.
my paint by number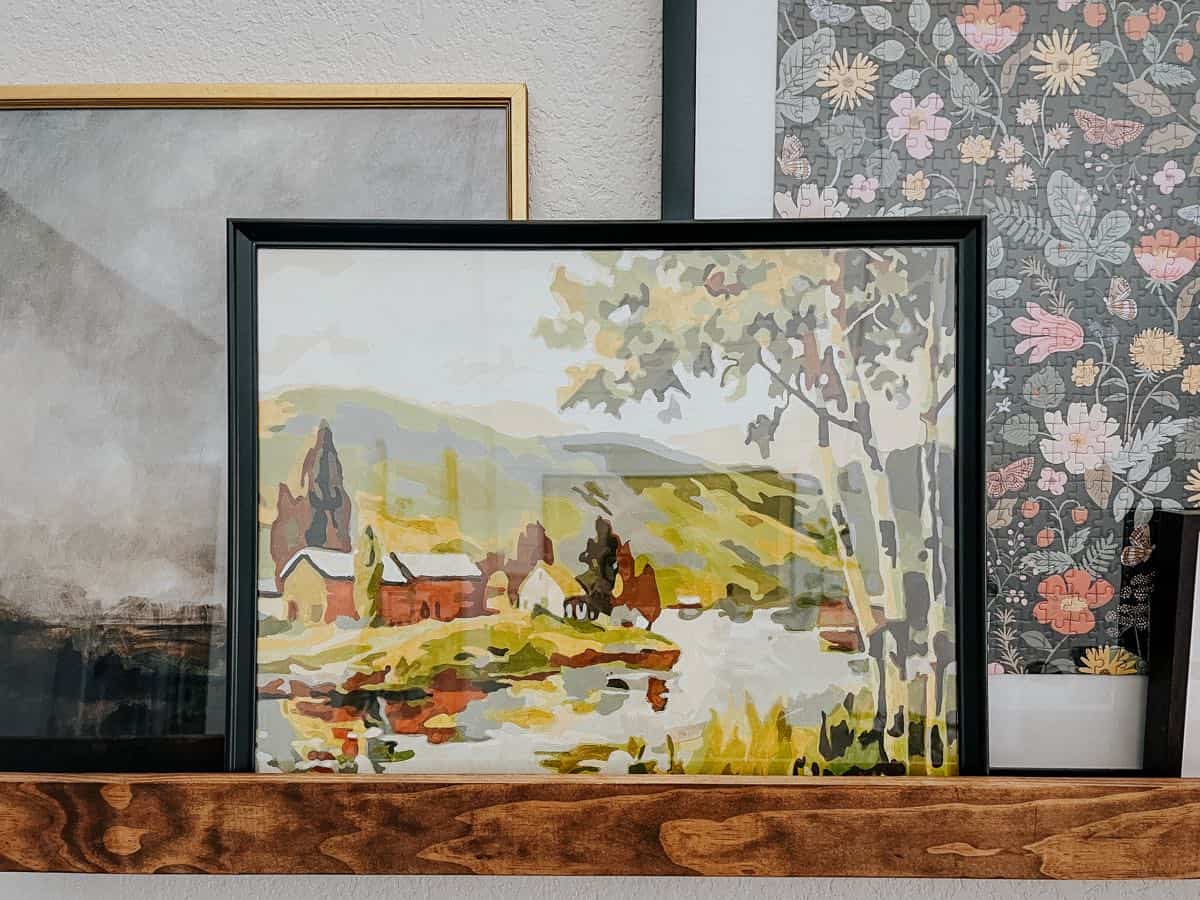 Ok, I know, this is a really small project. But, oh my goodness, HOW did it take me this long to discover the glory of paint by number sets for adults?! I had an absolute blast painting this, and every time I look at it sitting on my art ledge I'm reminded of how fun it was, how fulfilling it was, and how proud I am that I did it. I highly recommend this to everyone.
the 5 most popular posts this year
Finally, I thought it would be fun to take a look at the most popular posts I wrote this year. These are the ones that had the most of you clicking over from Instagram, Google, or Pinterest!
And that's a wrap on 2022! I'll be taking the next couple of weeks off from the blog, but you can still catch me over on Instagram. I'll meet you back here in the new year, my friends.
The post The Big (And Small) Projects We Did In 2022 appeared first on Love & Renovations.
---
Share this post
---
---