Our Layered Cottage Kitchen
Posted by admin on
We've been enjoying our cottage kitchen for a month, but now that our backsplash and island countertop have been installed, it's finally the finished space we'd long envisioned.
On our list of priorities when designing this space were tall surfaces, space-saving features like a retractable drying drawer and built-in step stool for the kids, and countertops that would enhance visual interest and texture without overcrowding the compact room.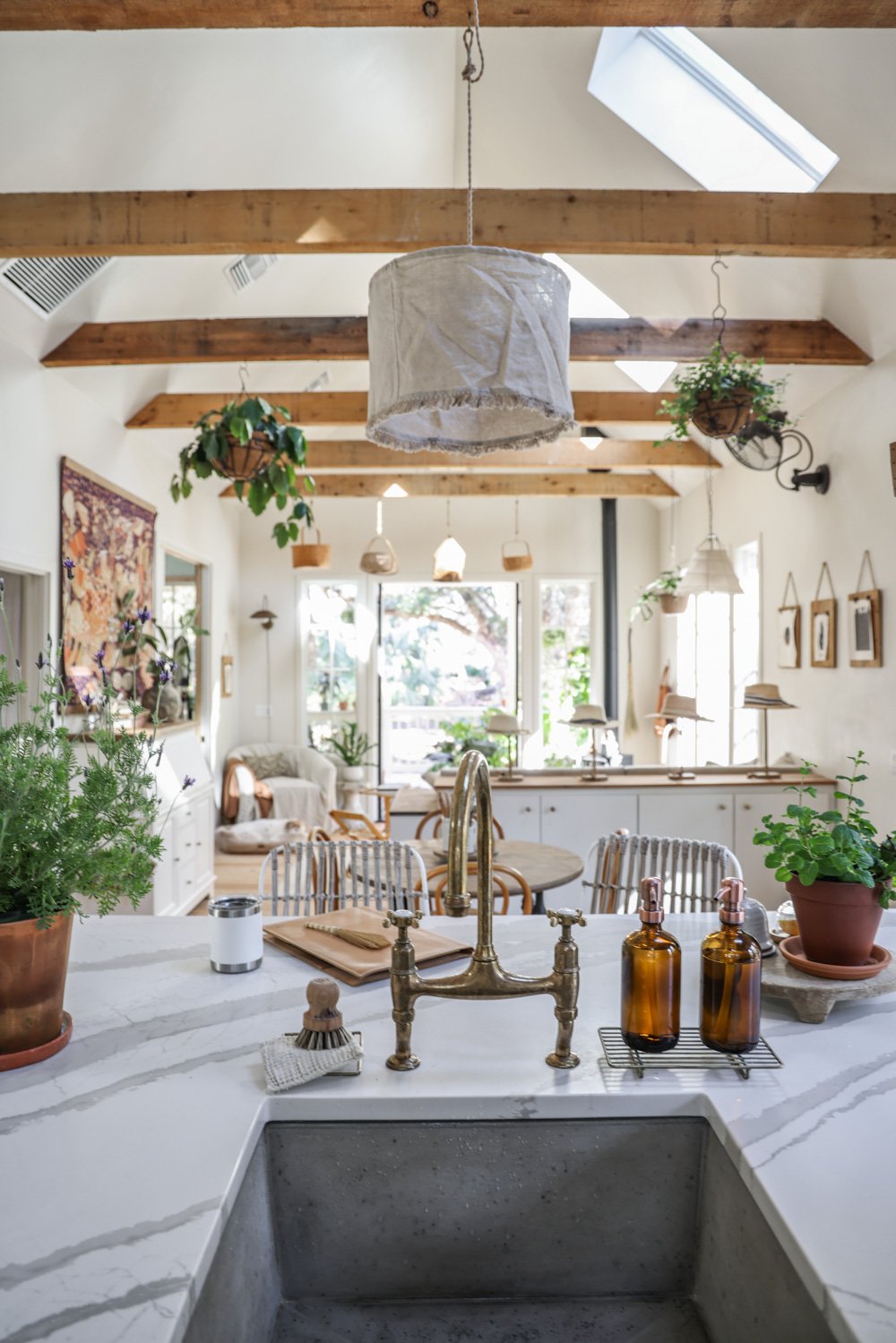 For the back counter, we used spare river recovered pine floorboards oriented front-to-back for texture and depth, and coated them in an eco-friendly hemp seed oil with a matte finish. For the island, we chose Cambria Quartz in the creamy, nature-inspired pattern Brittanicca Warm, also in a matte finish.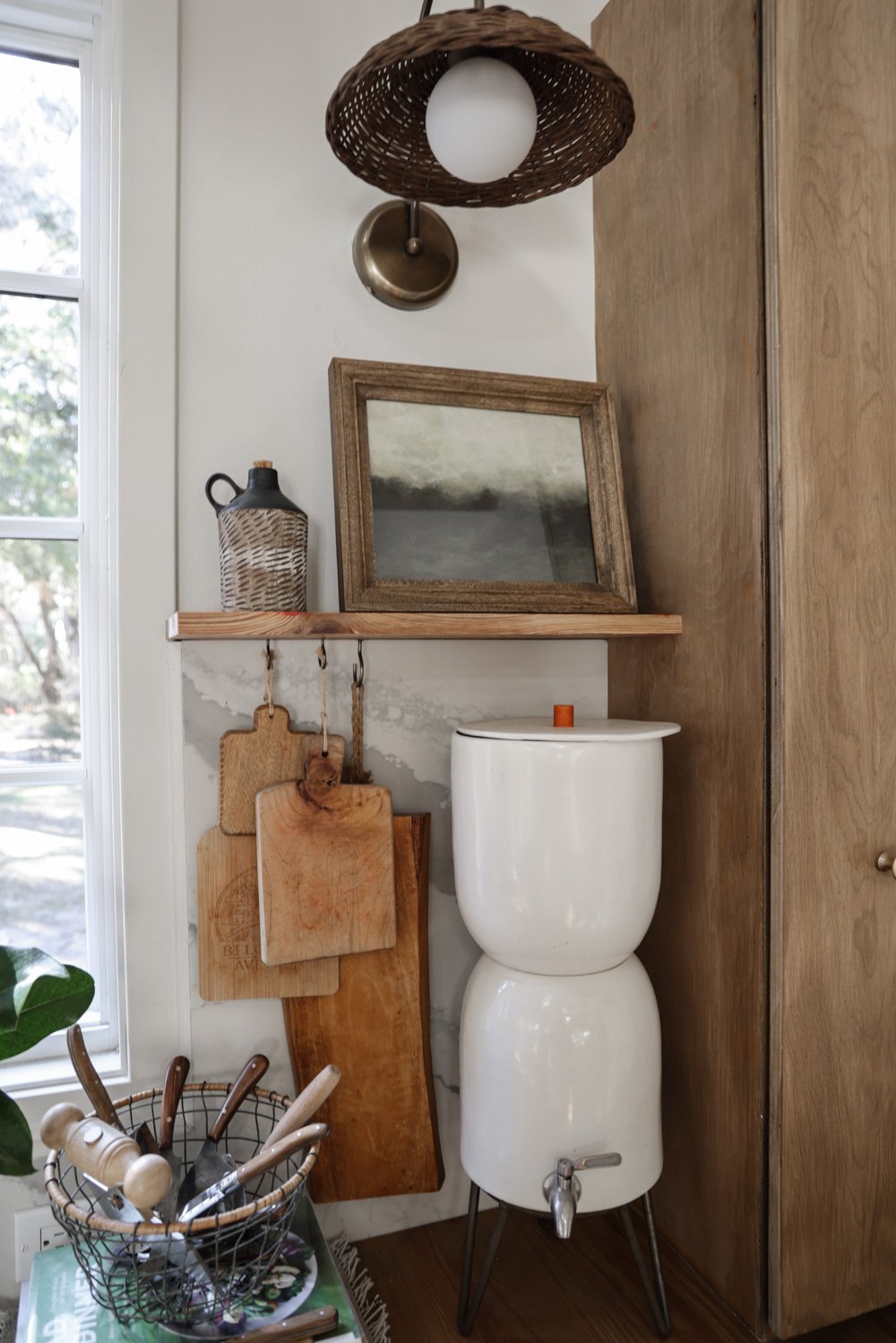 In order to tie the two contrasting surfaces together, we used another Brittanicca Warm slab for the backsplash.
I appreciate how bright and clean the island looks, and that it bounces the sunlight from the abundant skylights and windows to help maximize the look and feel of the room without casting a reflective glare. Thanks to the streamlined island surface and backsplash, we are able to layer our everyday functional decor out in the open without the kitchen appearing cluttered or crowded.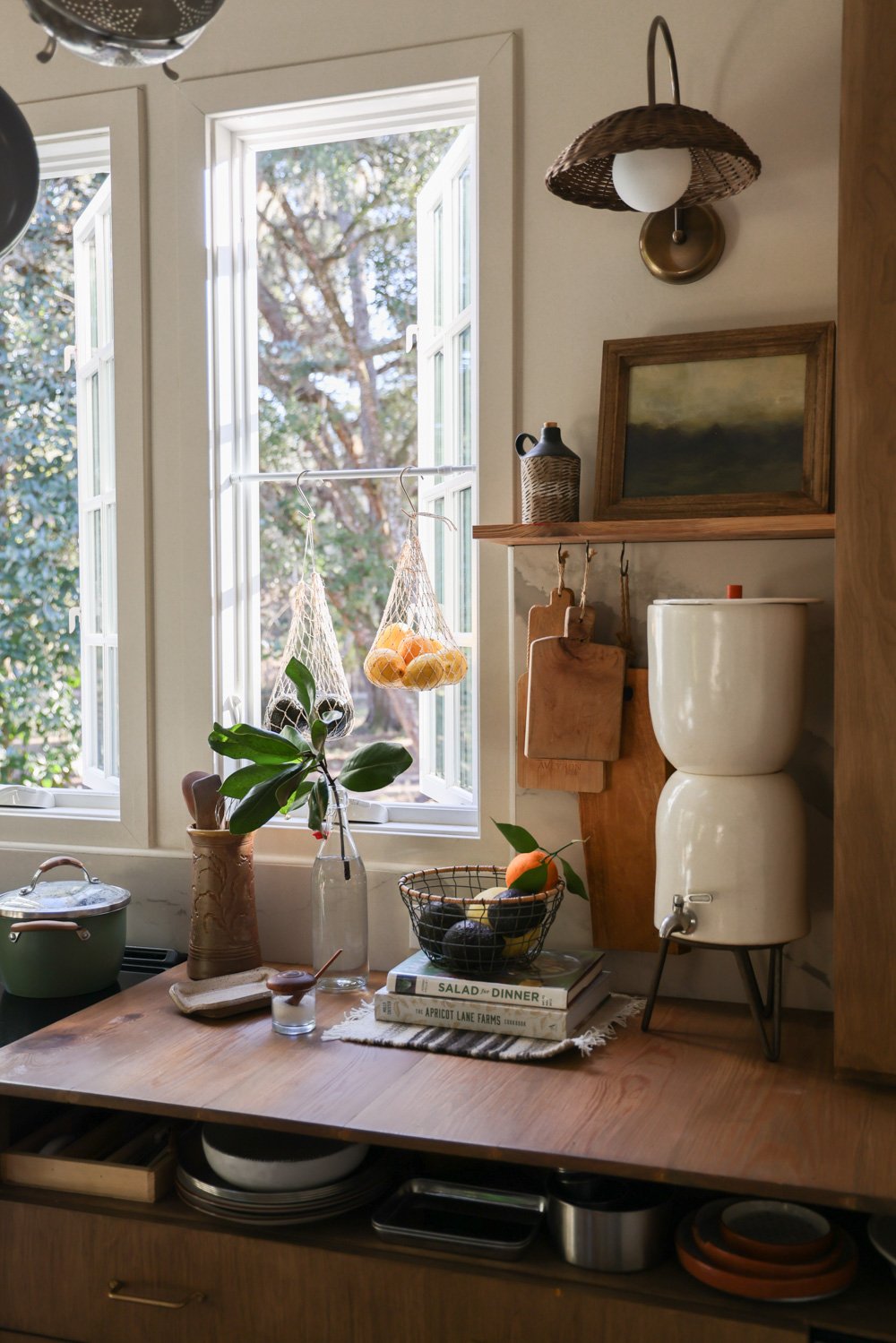 We've saved a tremendous amount of drawer and cabinet space by suspending several other essentials from the overhead beams, and from the undersides of two little floating shelves (also made of floorboard scraps).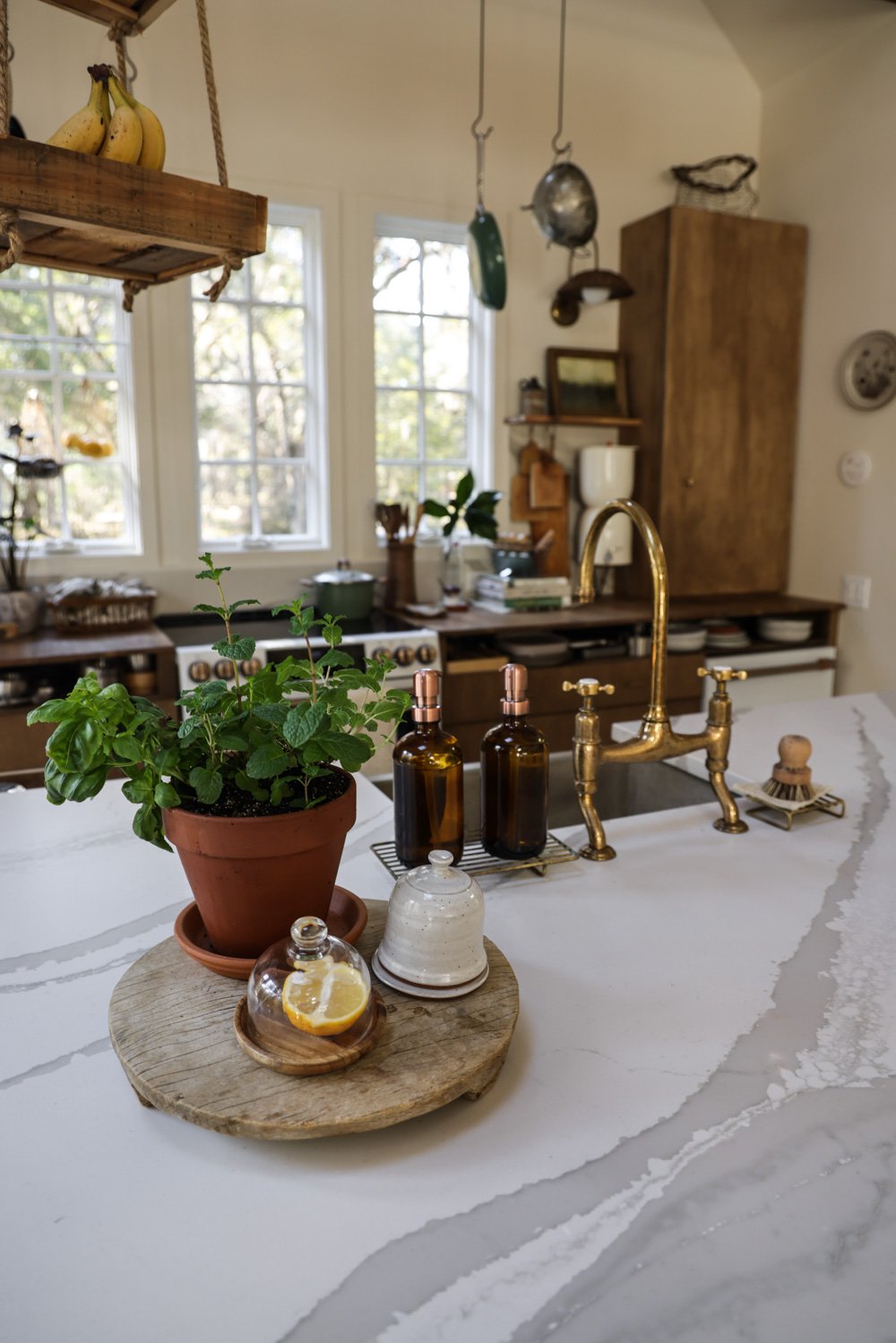 Pots, measuring tools, mugs, linens, fruit, and more are all within arm's reach, without consuming valuable counter space.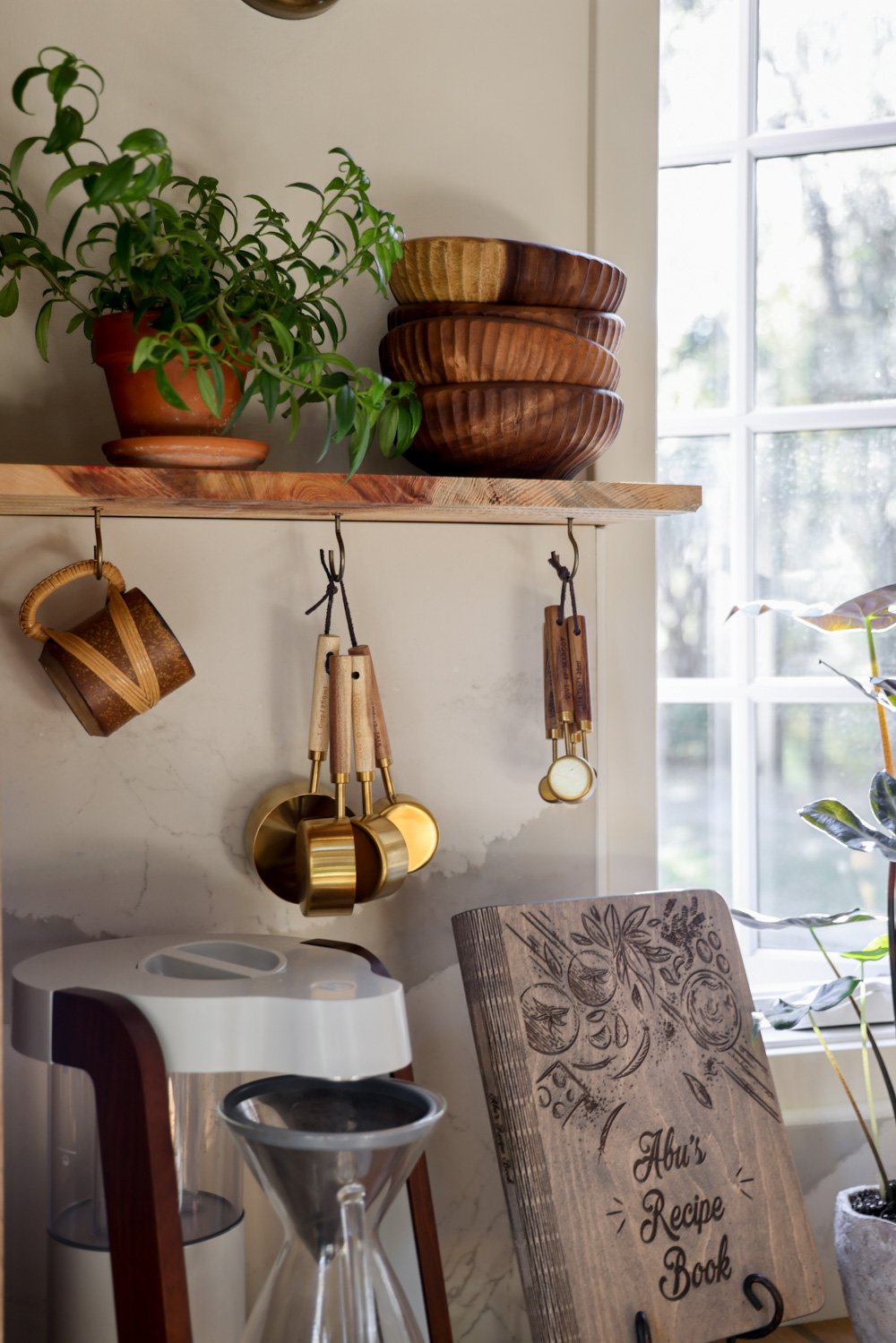 Read more about our kitchen design via a slightly older post here.
---
Uniting the Design of the Kitchen and Bathroom
We used the same French floor stones in the kitchen as we did in our compact bathroom / laundry room.
In order to further unite the spaces, we selected another creamy-hued quartz pattern from Cambria for the shower curb in our new bathroom / laundry room.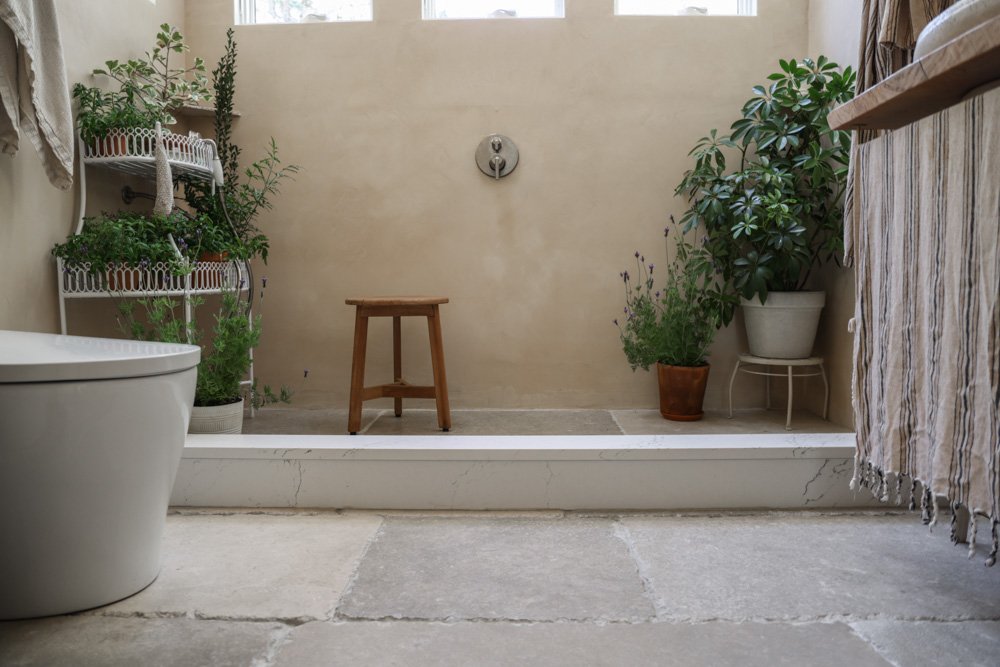 For the curb, we used Colton, which is a warm white with loose and sandy veining that echoes the sand-infused soil of this region.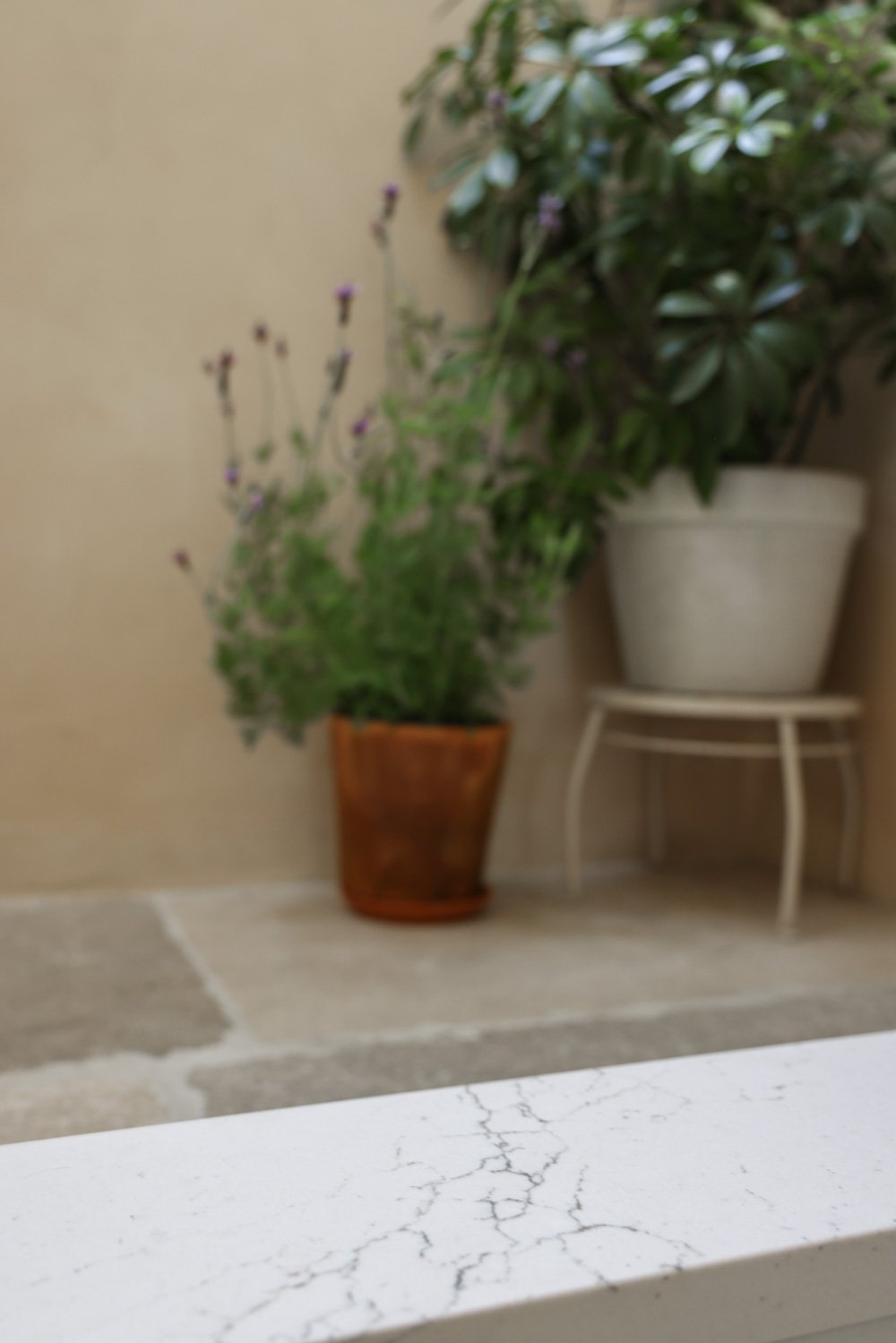 We are so pleased with how both spaces turned out, both in terms of functionality and appearance. And I delight in the fact that while both spaces are distinct in their own styles, they're also joined by carefully selected materials and themes that create a cohesive look and story within our little home.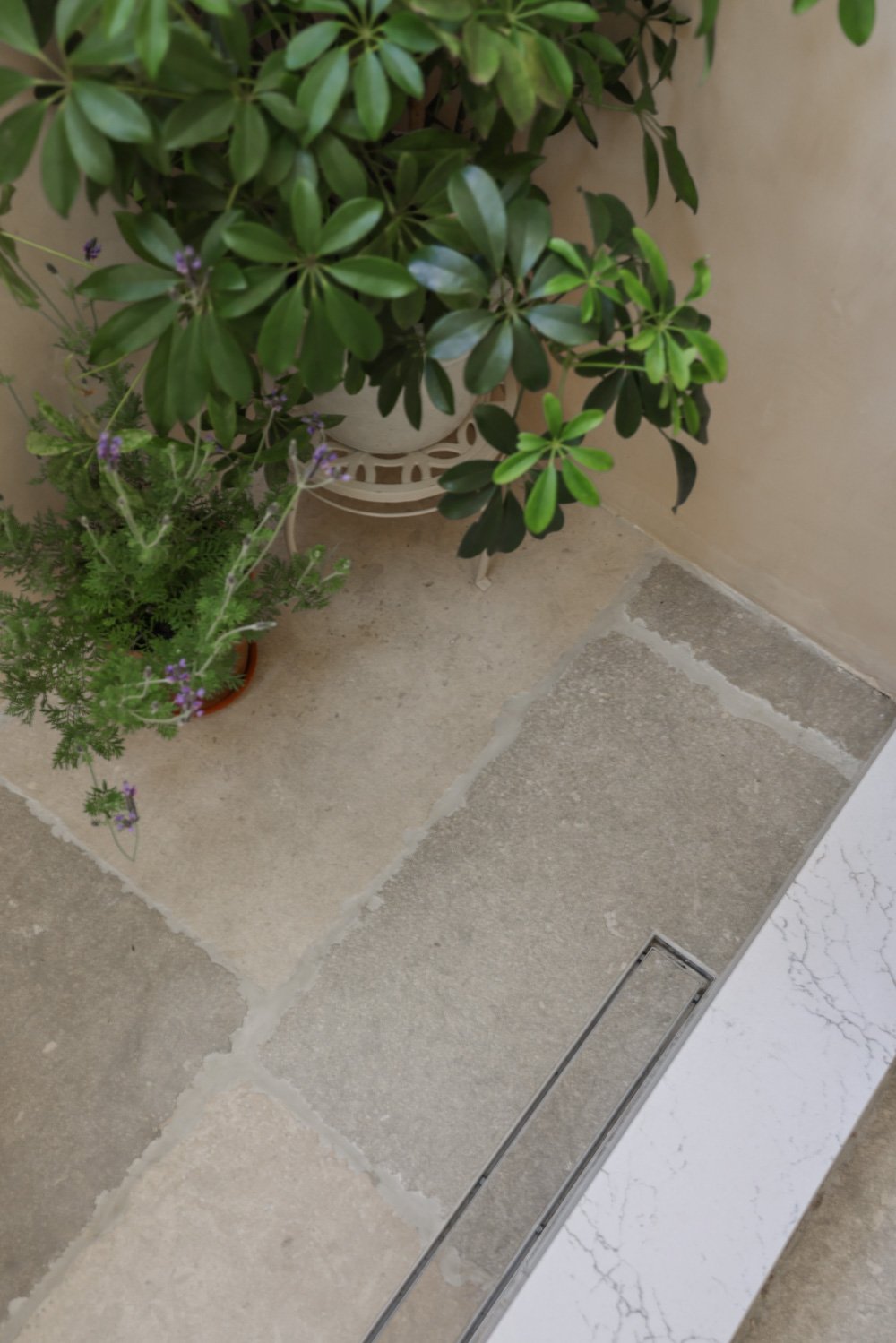 Thank you to Cambria for providing the cottage with the aforementioned quartz. All photos, opinions, and product selections are my own.
---
Share this post
---
---