How to Update an Old Vanity with New Drawers Doors and Paint
Posted by admin on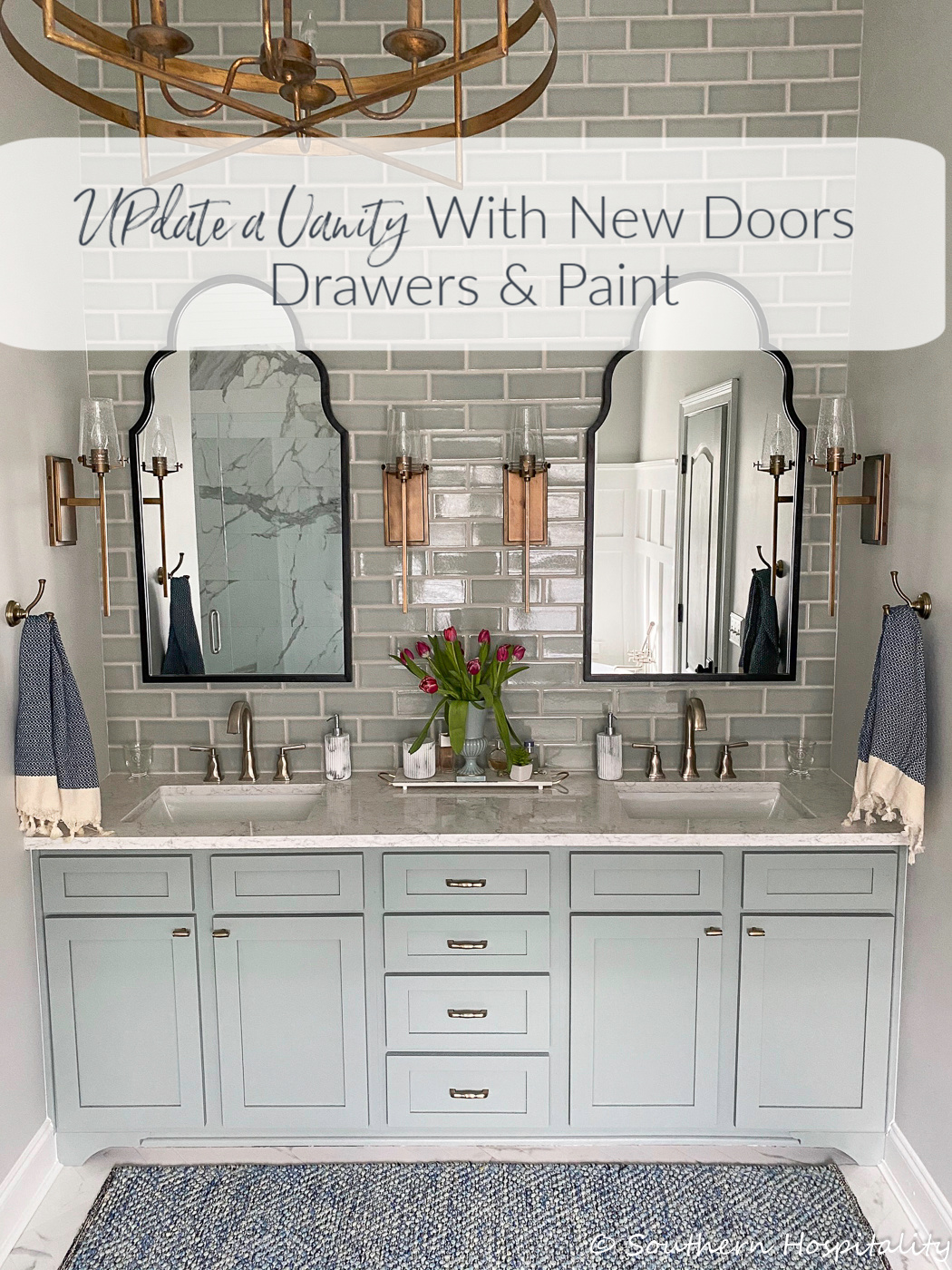 Today's post is all about updating what you have. How to update an old vanity with new drawers, doors, and paint. It was all about using what we already had and making it better and I'm so glad we went this route on our master bathroom vanity. As you can see, it made a world of difference in the final product.
This post is in partnership and sponsored by Fast Cabinet Doors. They offer custom doors and drawers online and you can order the exact size and style you need and they will make them and ship them out to you, along with the hinges for installing the doors. We were a little nervous about doing this ourselves, but it turned out to be a pretty easy process. The hardest part is making sure the doors and drawers are all straight and level, but with some math skills you can do it! 
The post How to Update an Old Vanity with New Drawers Doors and Paint appeared first on Southern Hospitality.
---
Share this post
---
---