Great Ways To Incorporate Shiplap Into A Cozy Home
Posted by admin on
Shiplap is an increasingly popular form of wall decor in many different kinds of homes. It is a sealed, interlocking board style that can add character and charm to any residence. The really unique part about this material is that it does not matter what kind of decor, style, or materials the home is built in, shiplap can be a great way to increase appeal, comfort, and style. Here are just a few ways to use shiplap to turn your home into one big, cozy dream.
The kitchen is a great place to use shiplap, as in the below photo. Paired with rustic cabinets, tabletops, and bar stools, shiplap walls can give any kitchen the finishing touches it needs to really pop, all while conveying a homey, cozy feel. This is especially true during the winter months. Theres nothing like coming in from the cold and drinking hot chocolate, coffee, or warm cider sitting at a warm wooden bar like this one.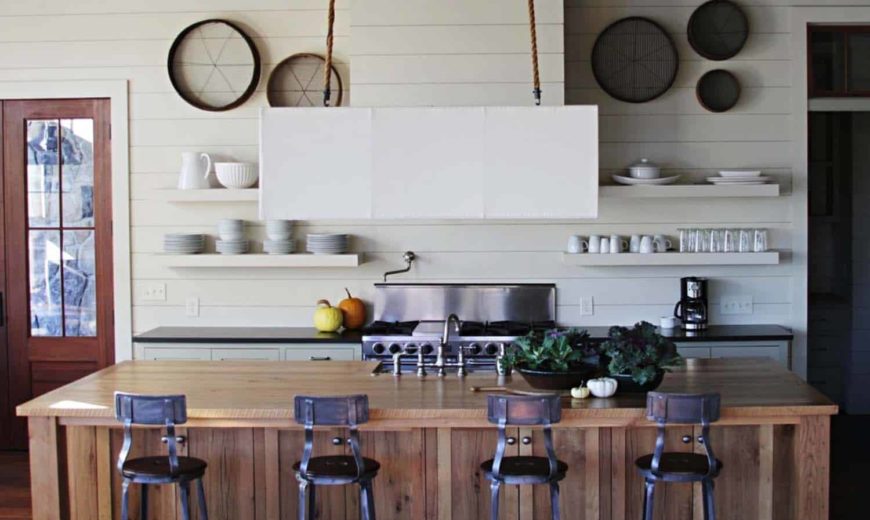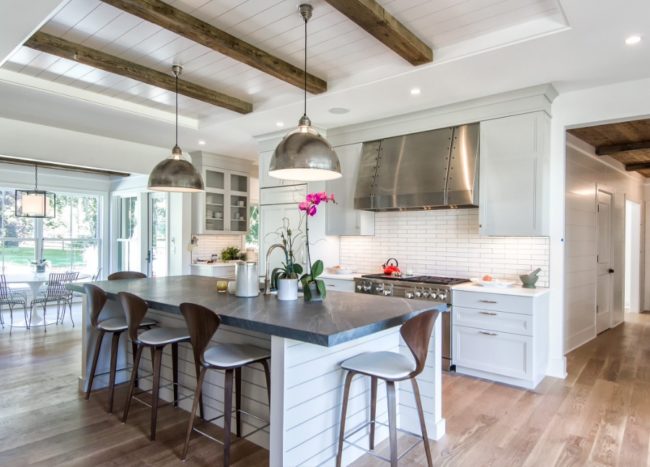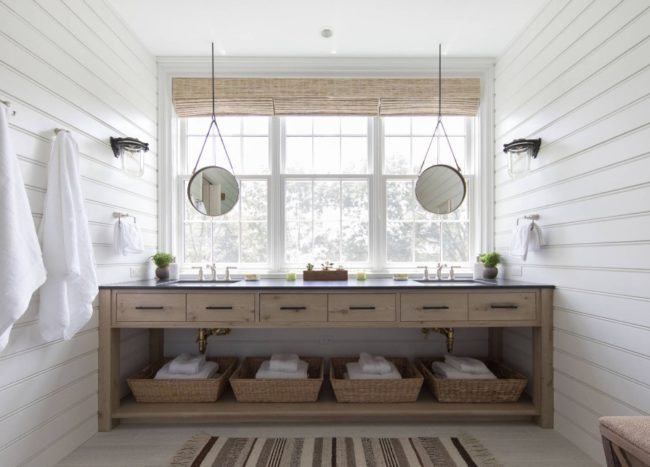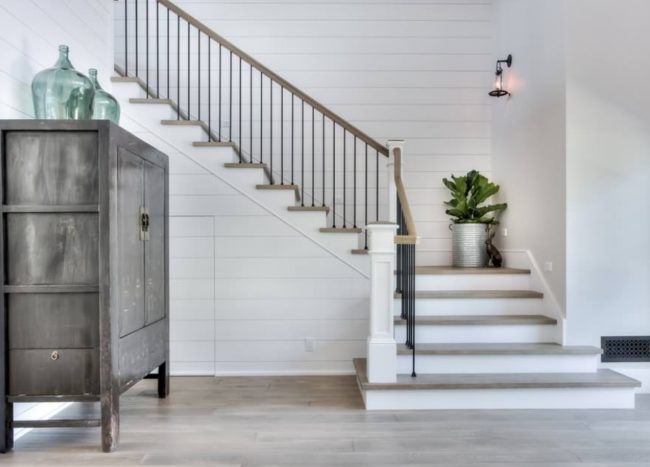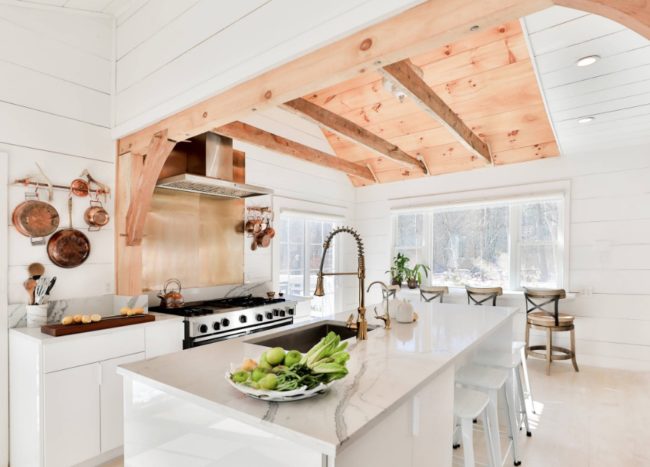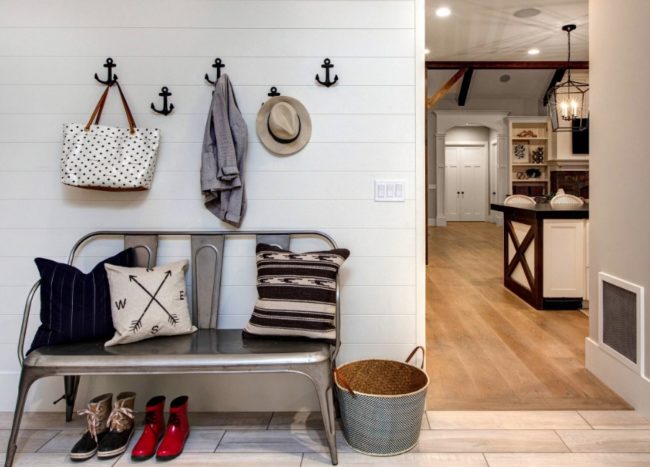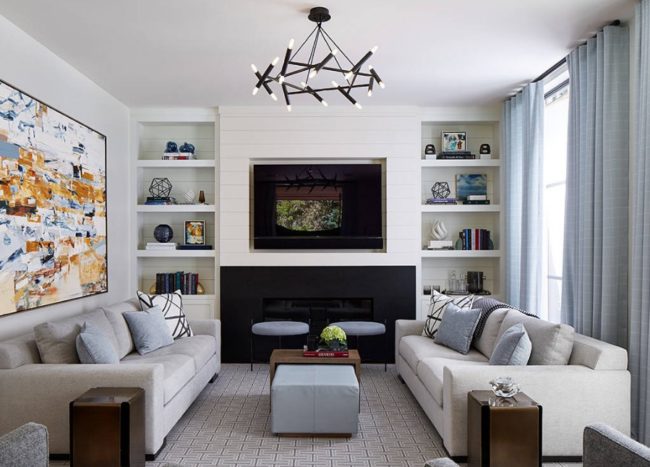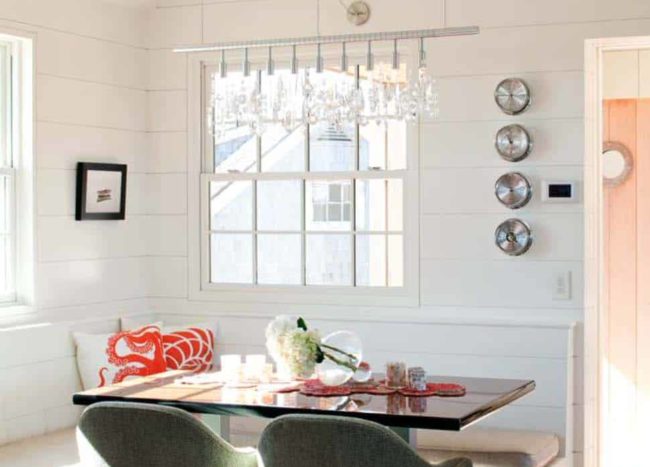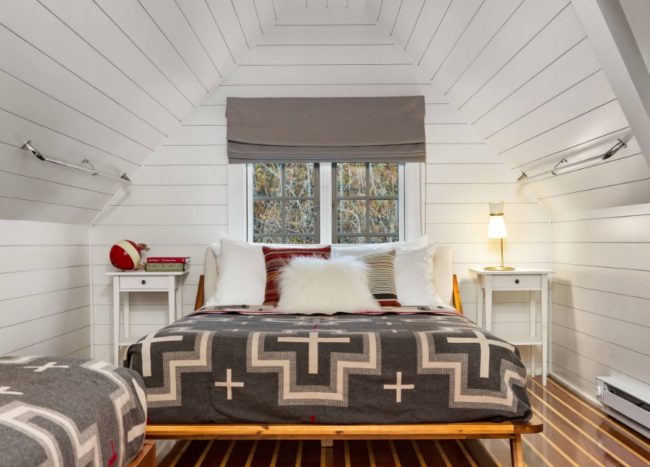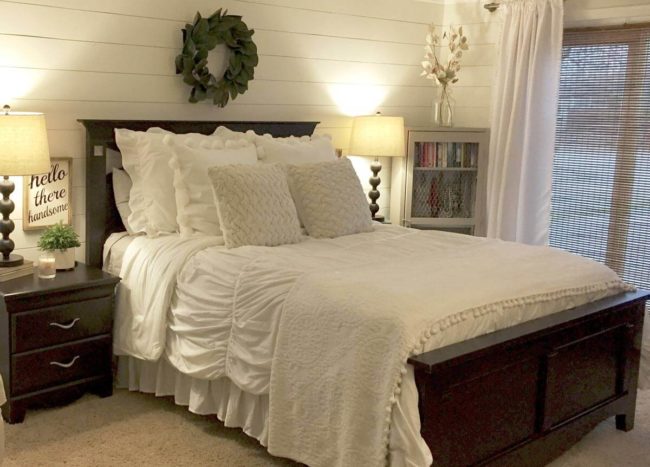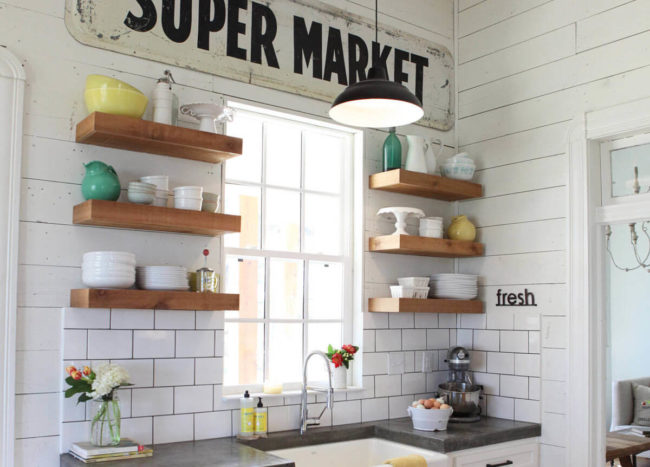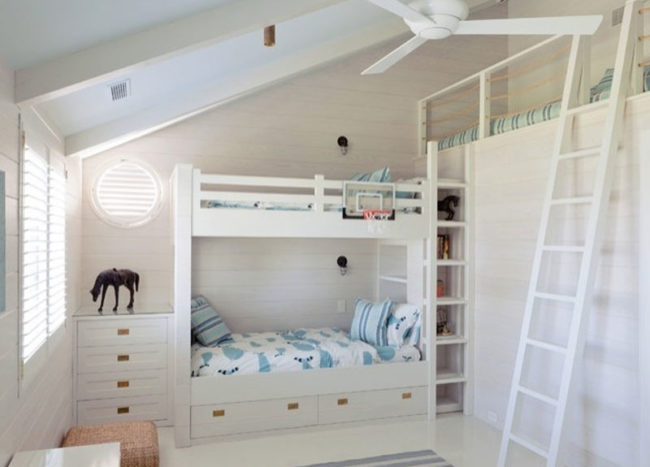 The bathroom is yet another place that shiplap walls can complete the look. Imagine coming home to a gleaming countertop like the one below, with perhaps a clawfoot bathtub to relax in after a long day. Shiplap walls add the perfect accent to the bathroom, regardless of whether you are going for an old-world, traditional feel, or something a bit more chic and modern. Shiplap works with all decor styles.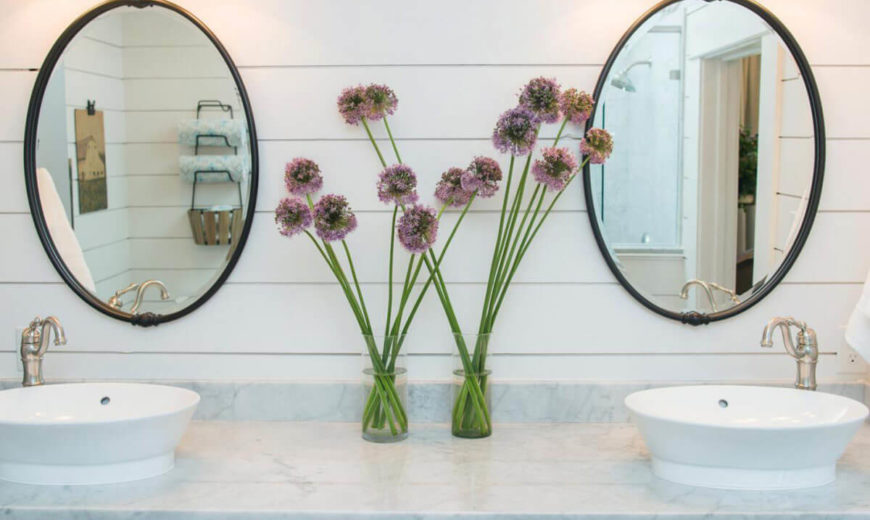 If you are going for a bright, cozy look for your kitchen, white shiplap walls are perfect for that effect. As shown in this photo, there is also the added benefit of rooms appearing to be more spacious than they actually are. Even with limited counter and shelf space, this kitchen feels bright, airy, and breezy, with the perfect amount of coziness to boot.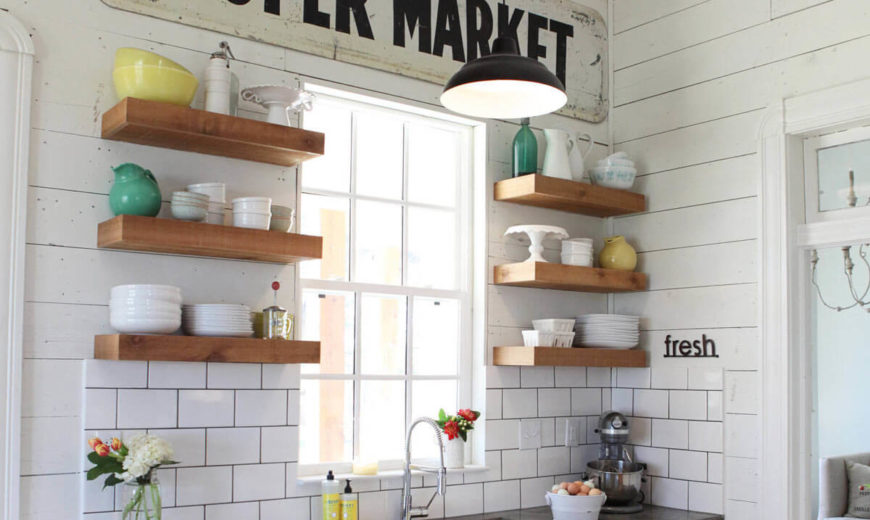 When people think of shiplap walls, they often think of kitchens and bathrooms. However, shiplap can add the perfect finishing touch to almost any room in the home including bedrooms! The photo here shows how white shiplap walls can bring just the right amount of brightness to a bedroom with beautiful, dark mahogany furniture.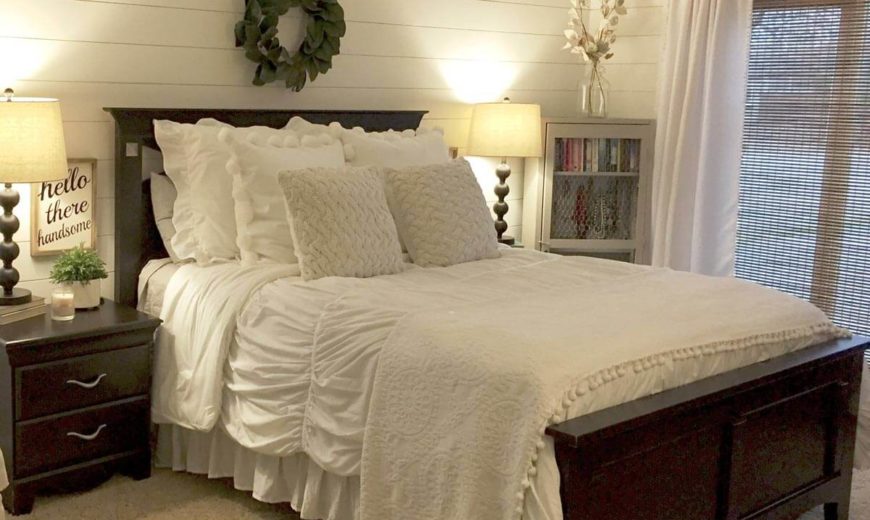 One of the biggest misconceptions about homes with shiplap is that they must be simple, country, or old-fashioned farmhouse-type places for the look to work. However, nothing could be further from the truth. Shiplap can make any home come alive. After all, it is all in the decor.
Just look at this light and cheery breakfast nook. Further, the designers have added bright, modern cushions, with a floral arrangement and contrasting set of dishes to complete the look. Shiplap walls only add to the cozy, beautiful appeal of this little breakfast nook.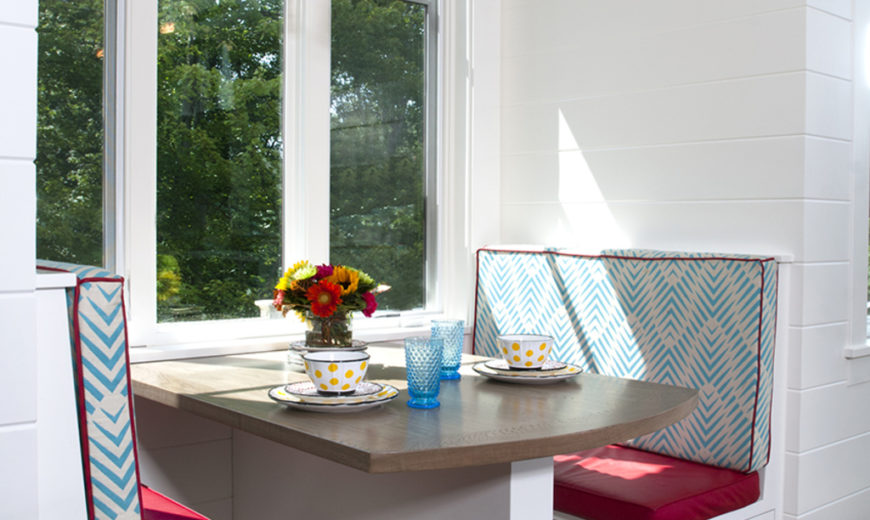 The below room is fit for any child who wants a cozy space of their own. The comfort of the bunk bed and loft pairs perfectly with the shiplap walls. This space-saving design is easily one of our favorites on the list. If charm and function with the unique old-fashioned trendiness of shiplap are what you are looking for, youre sure to enjoy this bedrooms look.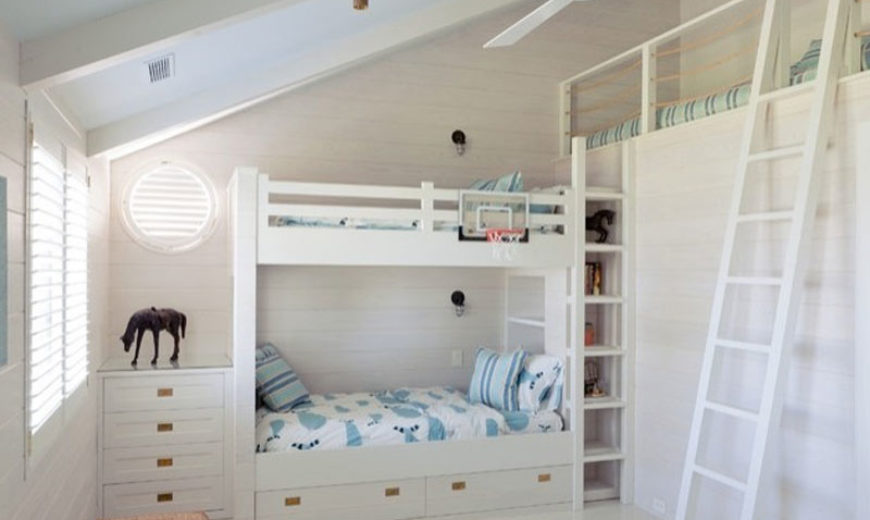 When most people think of shiplap, they think of all-white walls and floors that belong in a quaint country farmhouse. However, there are all kinds of ways to do shiplap. As is shown in this image, shiplap can be done in just about any finish or coloring. The contrasts of various greys and browns in the flooring and in the decor really make the room pop. And the more traditional white shiplap walls help create a dynamic, eye-catching look.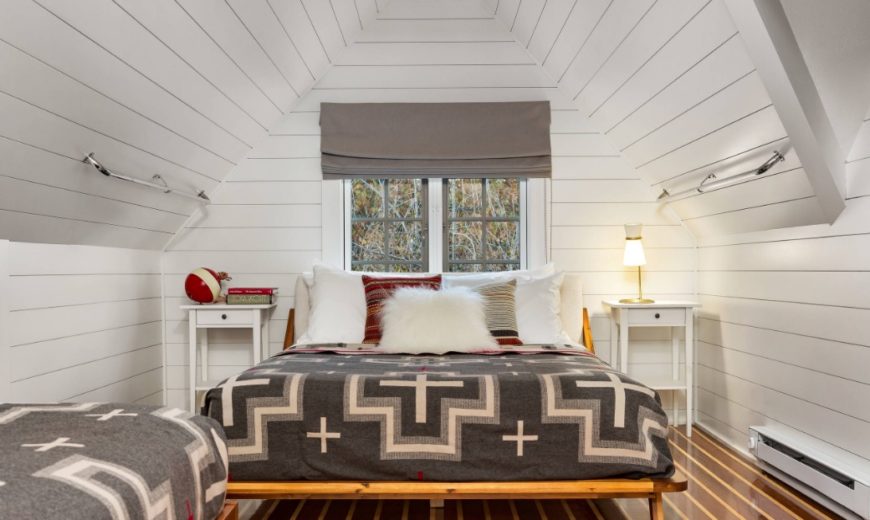 When incorporating shiplap into your home, you do not have to make it an all-or-nothing project. As in this image, shiplap can be used to create a dynamic center point for any room. One way to do that is to install shiplap walls around your mantle or fireplace if you are lucky enough to have that particular amenity in your home. It is eye-catching without being overwhelming, and adds just the right amount of homey feel that is perfect for any living room!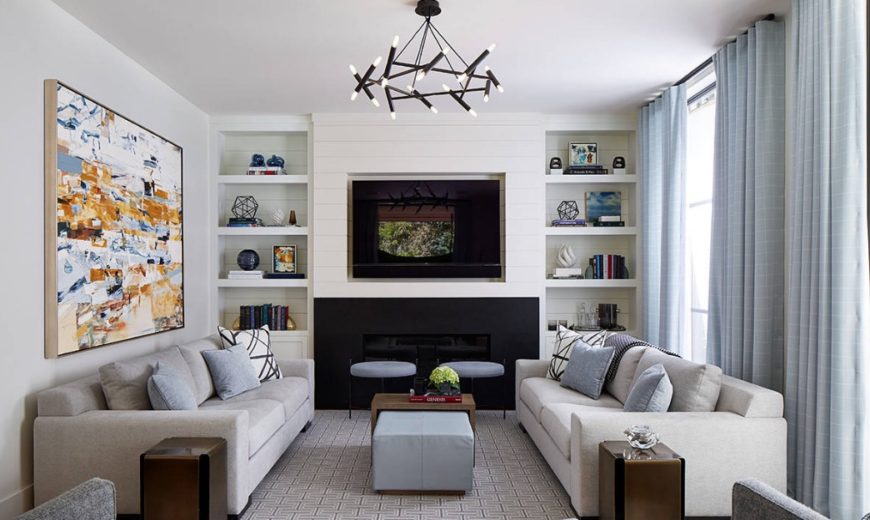 If you are worried that adding shiplap to your home will make it appear too old-fashioned, fret no more. Incorporating wider shiplap boards with a more modern feel to contrast with the traditional white is a way to make sure your home doesnt look like an old country farmhouse. The versatility of shiplap is endless.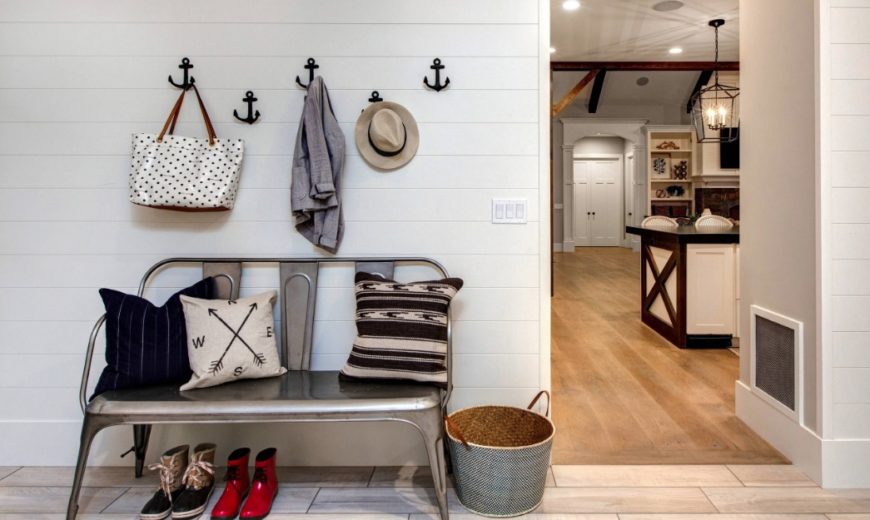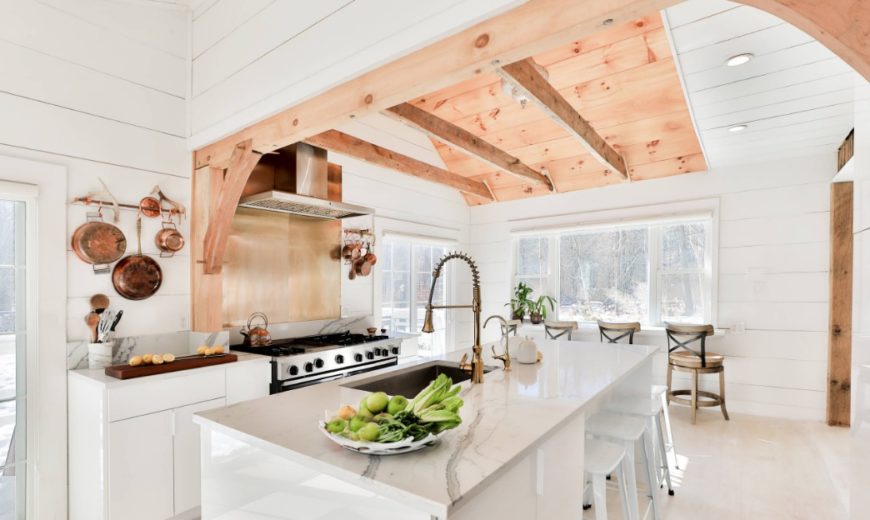 If you ever thought you had to stay with a strictly uniform look while incorporating shiplap into your home, think again. As shown in this photo, the wall on one side of the staircase, furthest from the front door, is covered with traditional white shiplap boarding. However, the lines in the flooring mimic the look of shiplap, with a brownish-gray, modern finish. The staircase includes both white and the brownish-grey as well.
If you are looking for a combination of modern and old-fashioned, using different kinds of shiplap in the same room is an amazing way to accomplish that. The simple decor of the rustic cabinet to one side contributes to a slightly austere feeling. This is very welcoming, clean, and modern at the same time!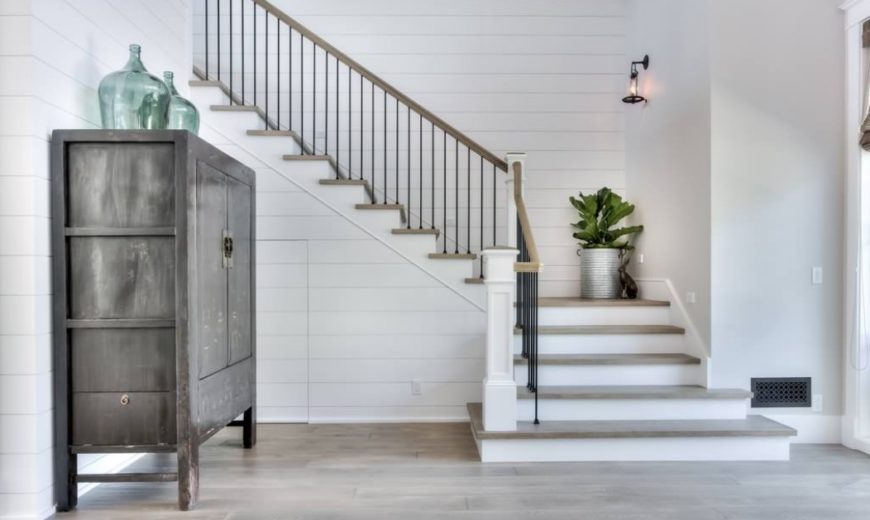 Shiplap designs are perfect for large, open, airy spaces like the one below. This room incorporates more modern, finished flooring with a traditional white shiplap design elsewhere, such as with the ceilings and islands. The subway tile on the splashback behind the stove mimics the look of wooden shiplap but is easy to clean when preparing that perfect meal.
The decor in these rooms is important as well. Since the people who own this home obviously wanted something a little more modern, they added in fresh, artsy barstools and other pieces to complete the look. This is definitely a kitchen that incorporates the beauty of modern decor with the simplistic, slightly rustic look of shiplap.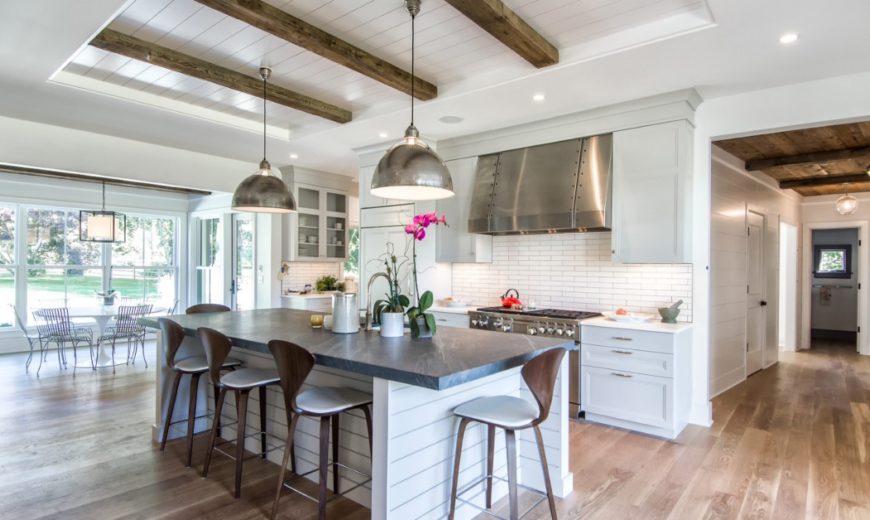 If bright, white, and airy is what you are looking for when redecorating your bathroom, shiplap is definitely the route to go. As shown in this image, there is nothing like sunshine streaming into a bright, light-filled bathroom. The traditional white shiplap is complimented by wooden cabinets decor in a light tone. Even the wicker baskets and the bench give rise to a bright look, without the starkness of an all-white room.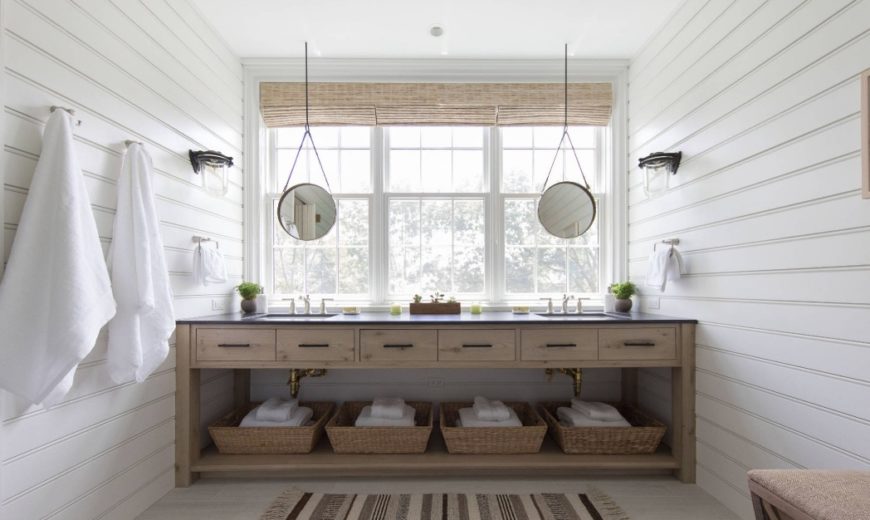 At the end of the day, there are endless possibilities when it comes to remodeling your home and incorporating shiplap. Whether you are going for a traditional, old-fashioned look, something more modern, or something completely different, you can never go wrong with shiplap.
You're reading Great Ways To Incorporate Shiplap Into A Cozy Home, originally posted on Decoist. If you enjoyed this post, be sure to follow Decoist on Twitter, Facebook and Pinterest.
---
Share this post
---
---