Drew's Closet: A Brilliant Upgrade in Midtown Tulsa
Posted by admin on
Turning Surprise Projects into Custom Closets
Although many homeowners are feeling anxious about rising construction costs, Closets of Tulsa is pleased to continue providing our products and services at our typical rates. You read that right: Our clients have not experienced significant price increases.
This is especially good news when your remodel comes as a surprise. We love transforming unexpected projects into dream closets—here's a recent client story.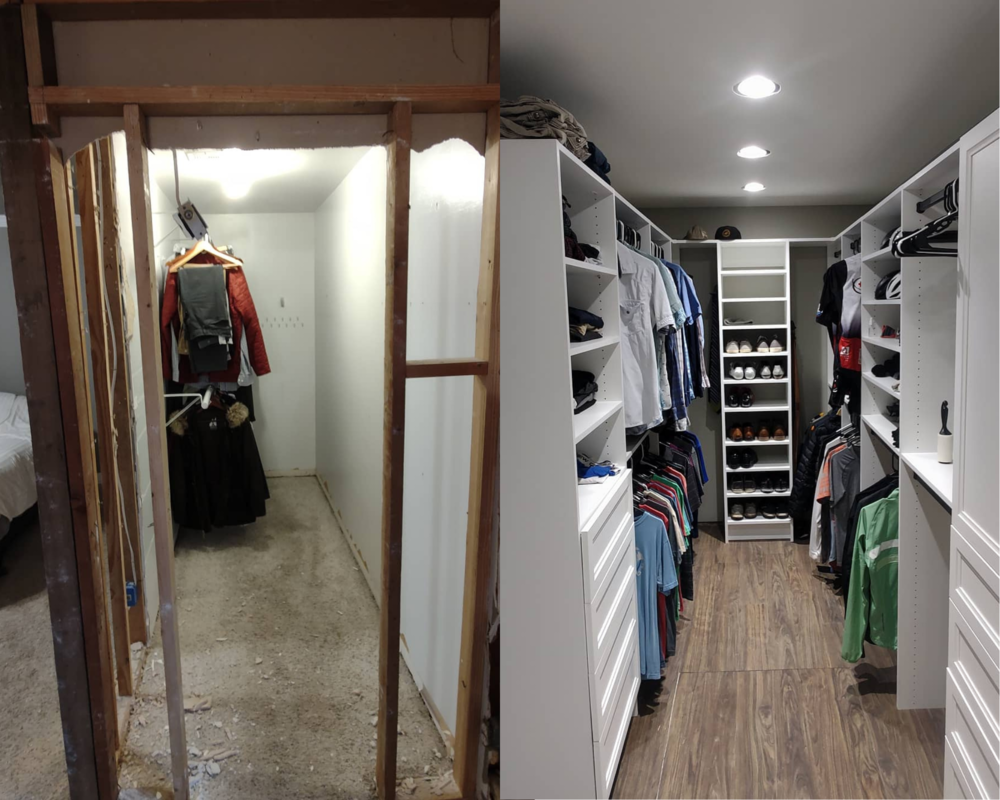 A Custom Closet in the Making: The Demo
This spring, Drew discovered water damage in a small bathroom of his midtown home. Part of a primary suite addition by a previous owner, the space was attached to a large bedroom and a narrow, single-sided closet.
An electrical engineer and cyclist with creativity to burn, Drew took on the repairs with the help of his dad. After tearing out the floor, he visualized a more significant remodel to combine the bathroom and closet into one large, functional space. They bumped out the closet wall, created a floor plan, and called Closets of Tulsa for a free consultation and 3-D closet design.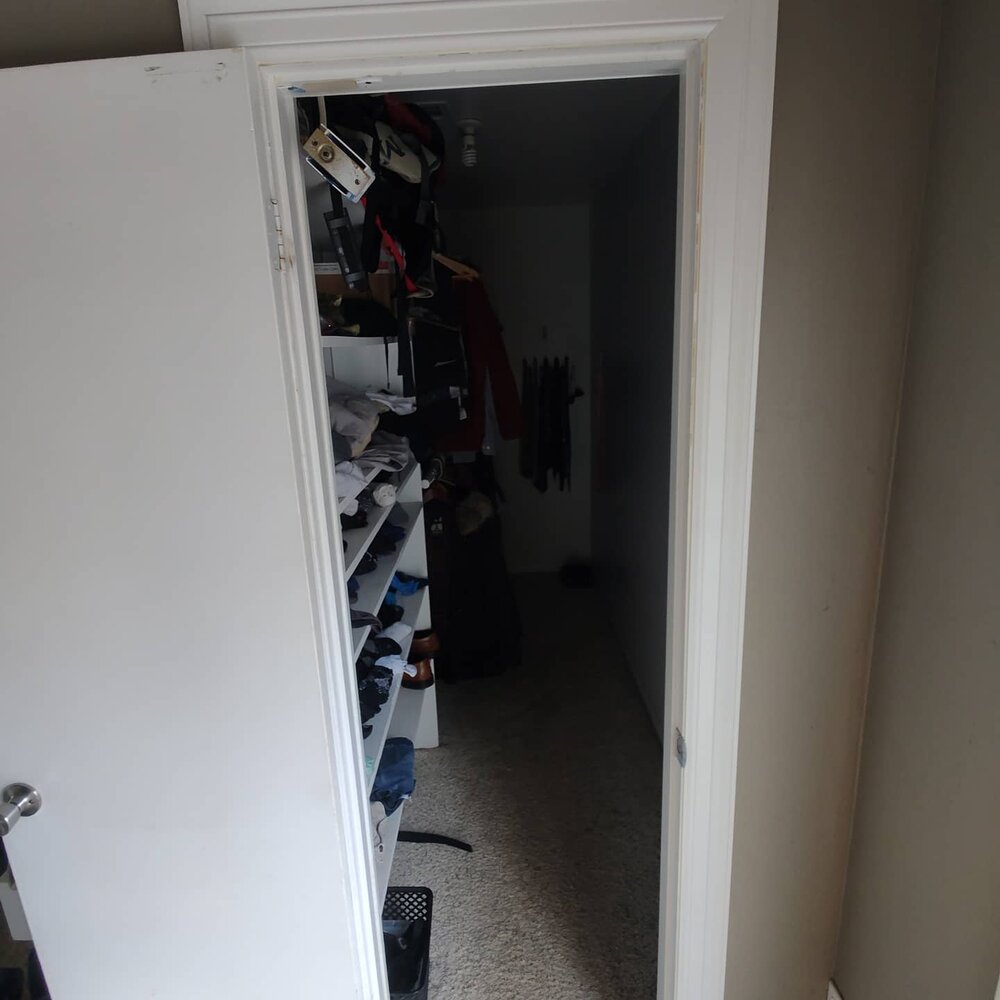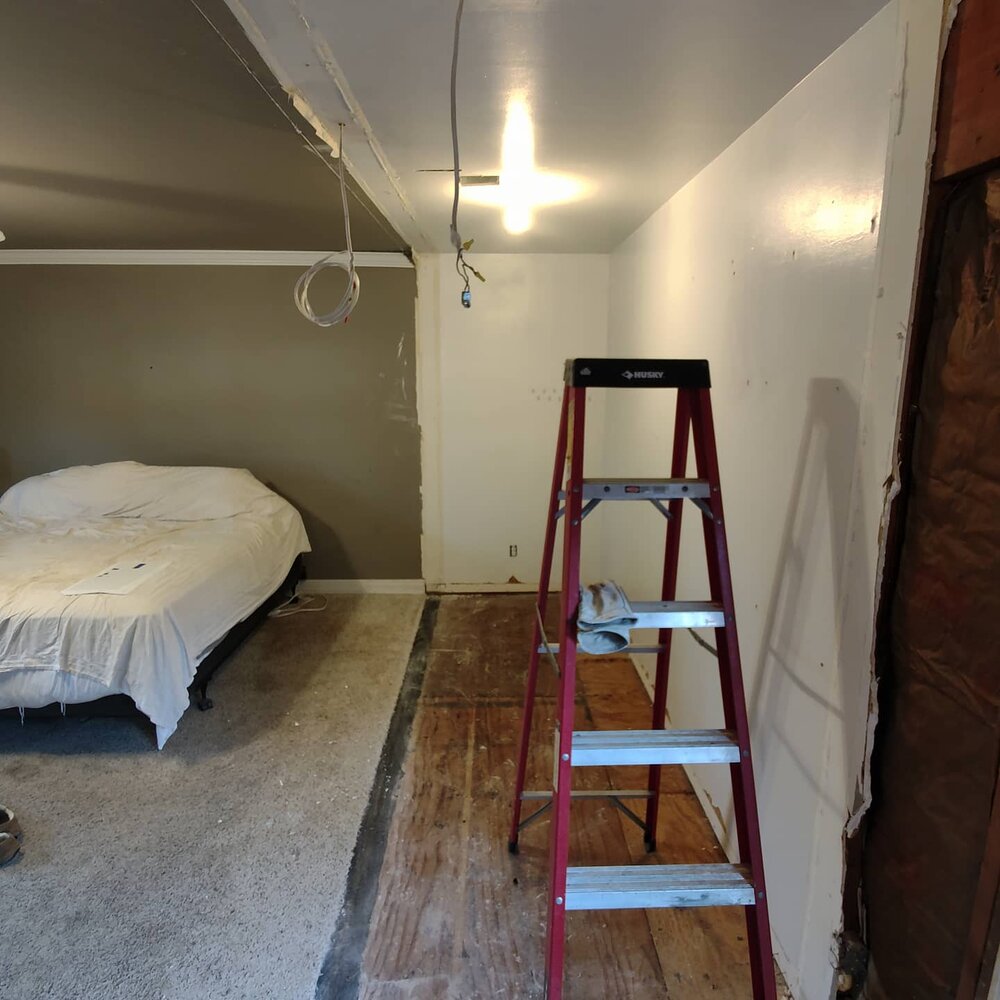 Our Custom Closet Design Process
Drew was kind enough to walk us through the process from his perspective.
"It's been a really great experience," he said. "I like that you guys did the whole process, from design to build to install. Jane came over and made some really quick, easy measurements of the room with a laser pointer. She designed my closet in like 25 minutes while she was sitting in the dining room just chitchatting with me and my dad. I like that she rotated through the 3-D design so we could see how it would look."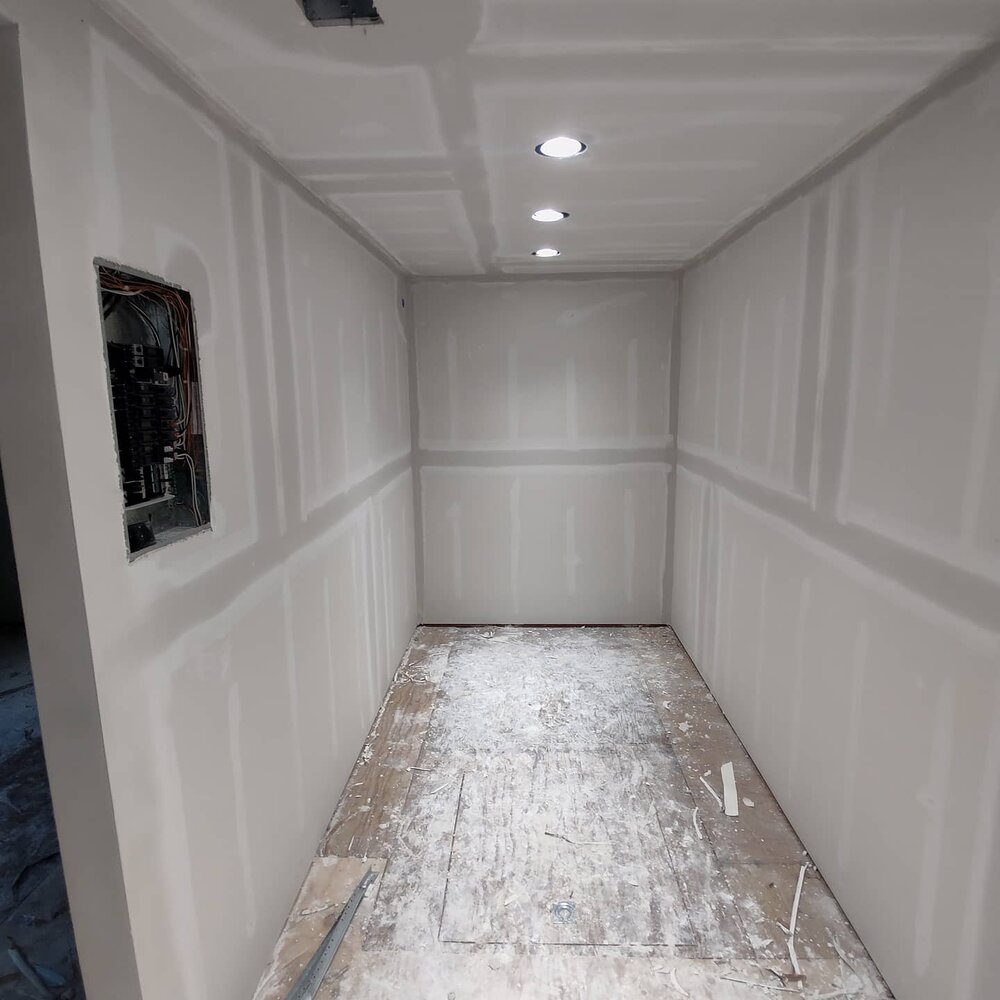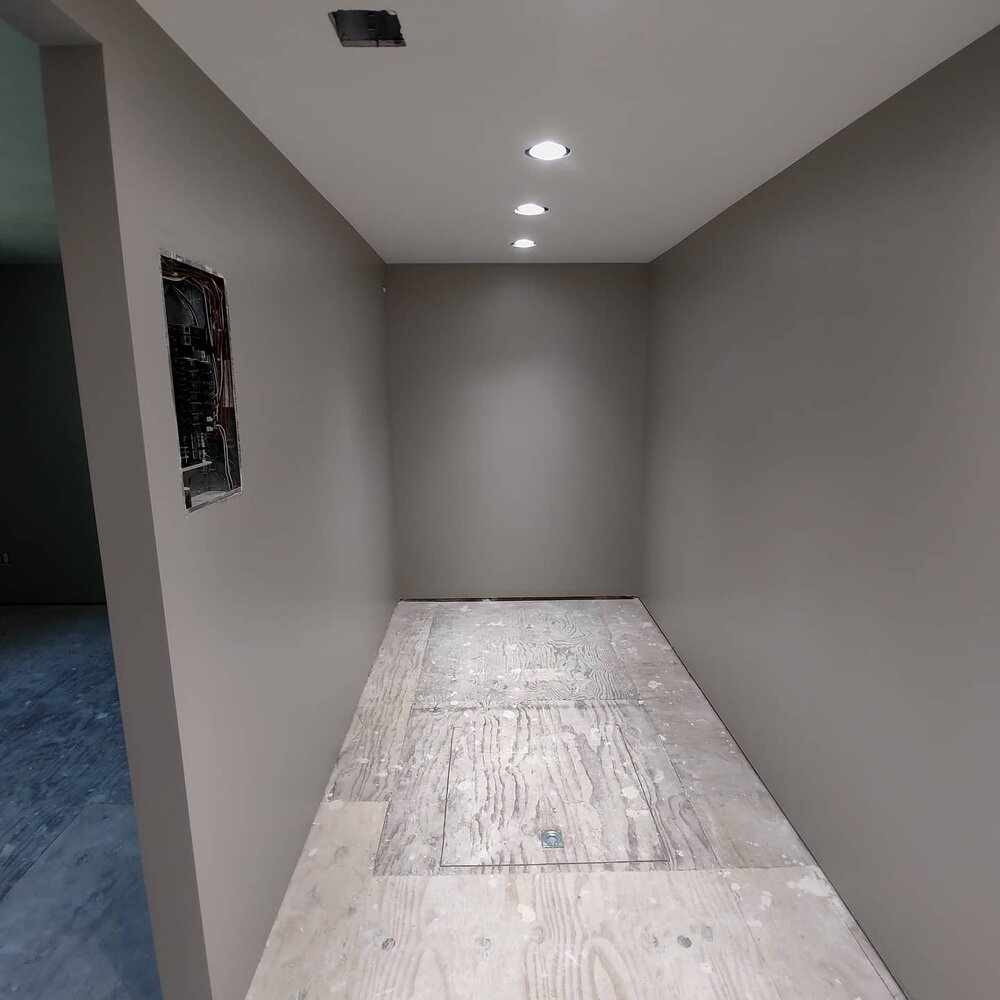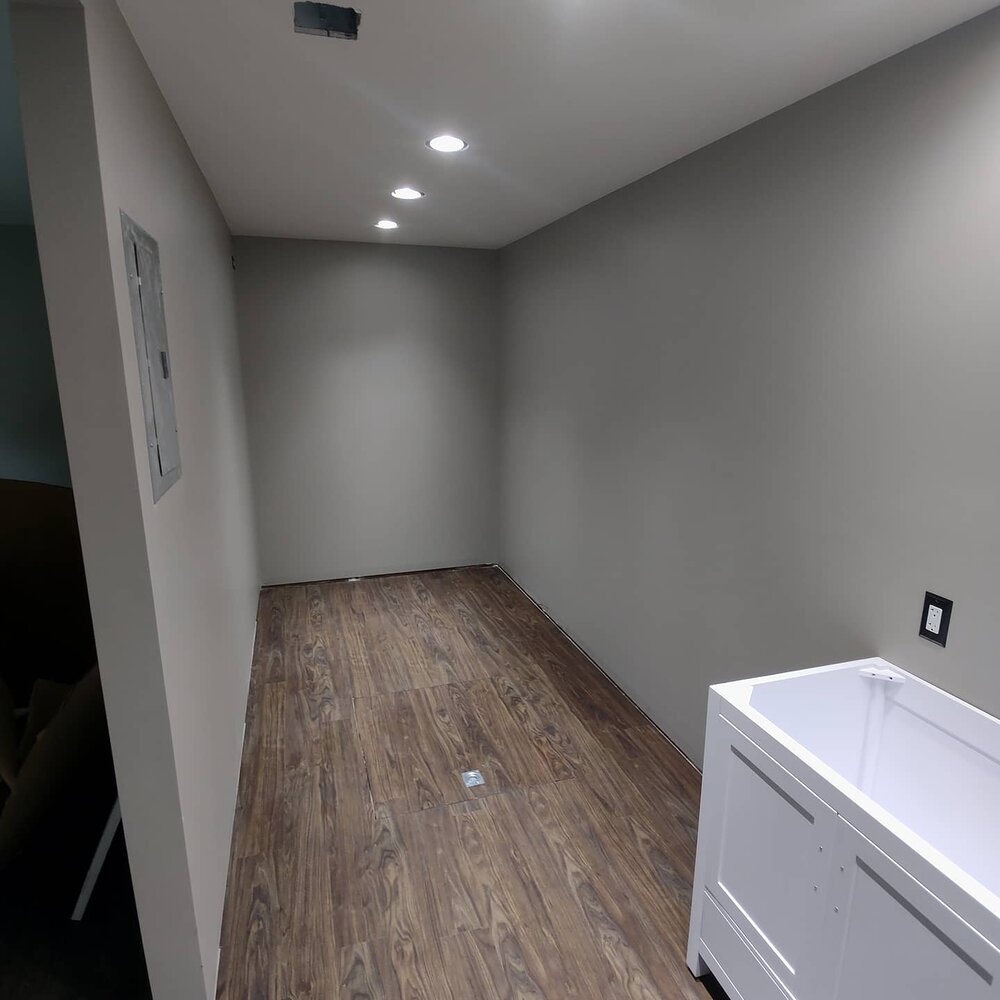 The Four-Hour Closet Install
Working around Drew's remodeling timeline, we scheduled his install shortly after he finished the lighting, walls and flooring.
"The timing worked out really well," Drew said. "Closets of Tulsa came through and completed the closet install in less than four hours. I was so excited, I couldn't wait to get off work—I skipped out on training on my bike that day to come home, like, 'Ahh I can't wait to put my clothes in my closet!'"
To contrast with his warm hardwood floors, Drew selected a clean, crisp cabinet style in classic white. He chose polished bronze hardware to match his bathroom fixtures.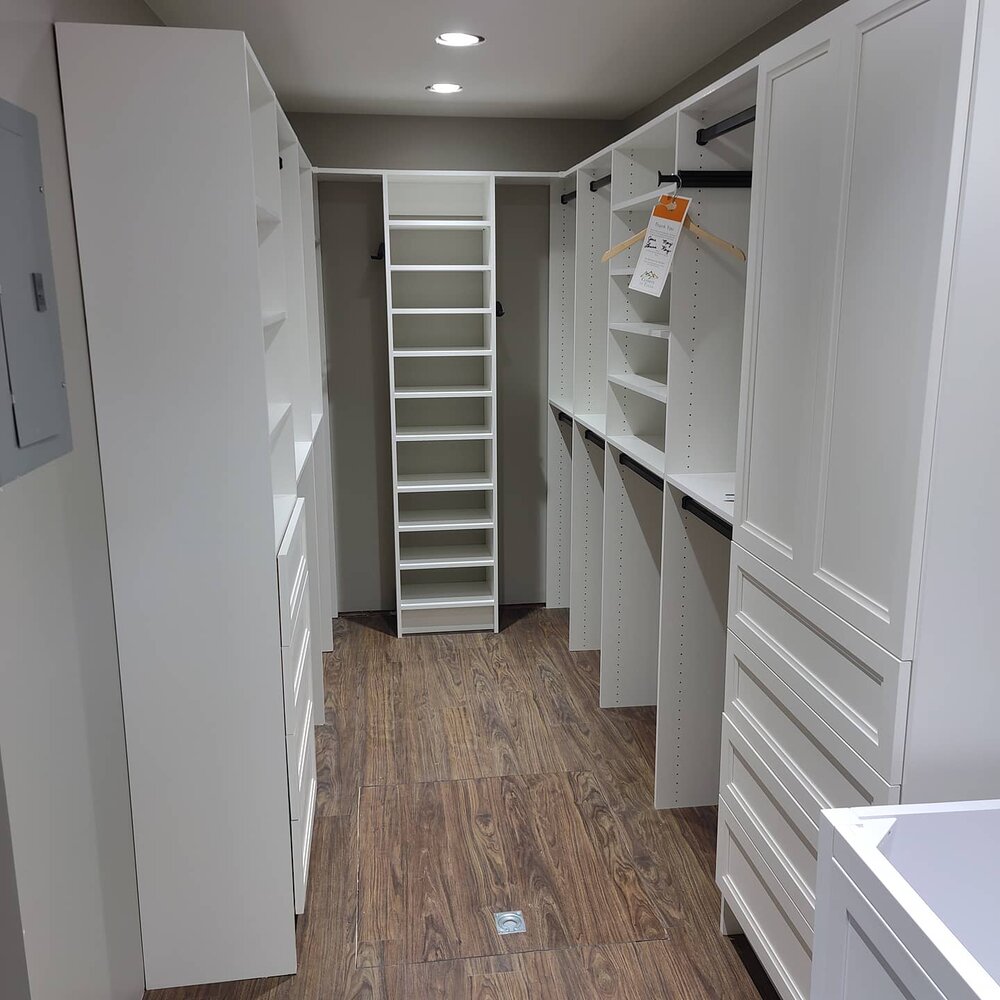 Checking All the Boxes
In addition to Drew's regular wardrobe, we designed shelving for his helmets and drawers for his sunglasses and cycling gloves. Because there was no linen closet in this part of the house, we created linen and bathroom storage near the vanity. We also added a storage accessory we knew he would love.
"The sliding valet rod is a feature I use all the time," he said. "We hadn't discussed a valet rod during the design, but the installers added it for me to try, and I'm glad they did. You can hang your outfits for the day on there. I use it for my cycling outfits the night before, so I don't have to scramble to find all my clothes. I can just grab my outfit and go."
Drew also wanted to design flexibility into the space, in case he shares his home with someone in the future or decides to sell. To meet this need, we added full-length hanging space and a set of drawers on each side of the closet.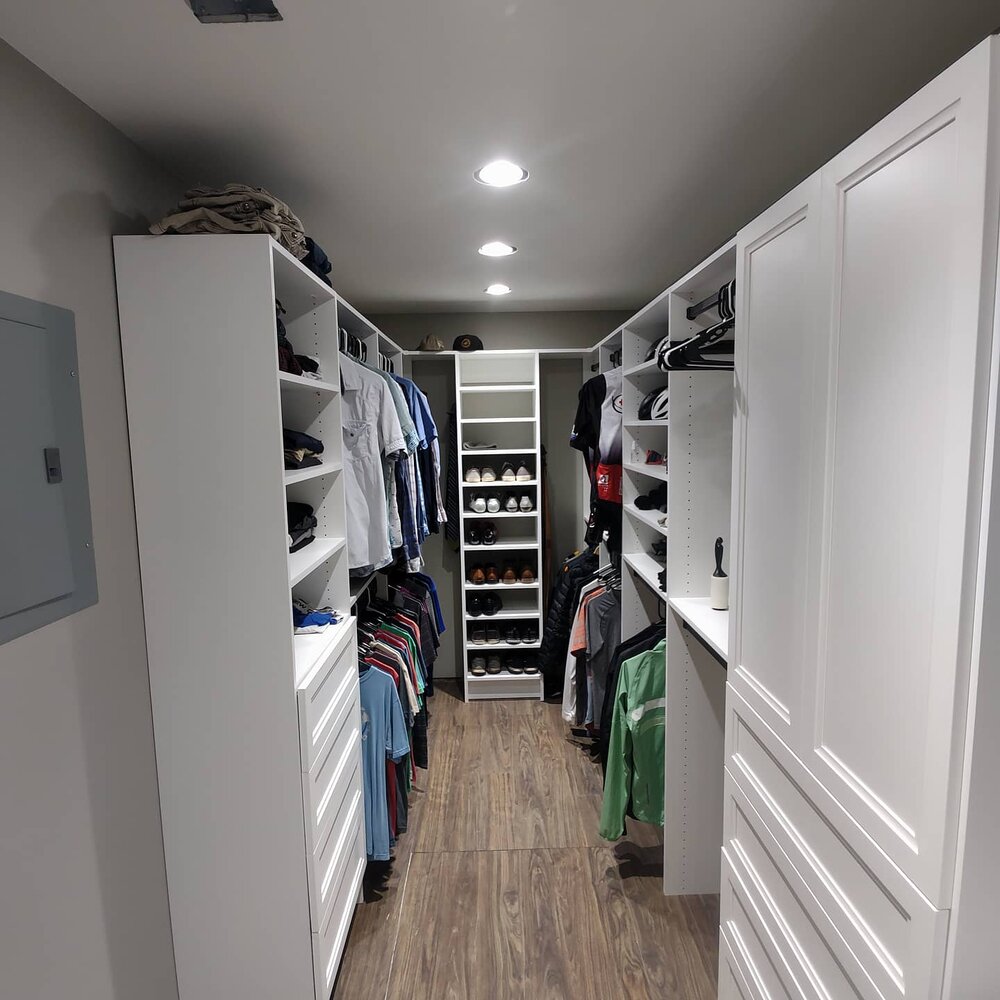 Eliminate Chaos. Live Better.
We had a blast getting to help with Drew's remodel and hear how it has streamlined his routine.
"Everything's organized and clean," Drew said. "There's so much room, I can space out my clothes. They're not all jammed together. I can see all my shirts and really pick out what I want to wear.
"It's exciting—every day, I walk in there and choose my outfit. I love it. The first thing I do when people come over is take them back to see the remodel, like, 'Check out my closet!'"
---
Ready for an upgrade? Get one-on-one attention and honest feedback from Tulsa's storage experts.
Get Details
---
Share this post
---
---