Don't Leave Your Kitchen Backsplash Hanging In Midair!
Posted by admin on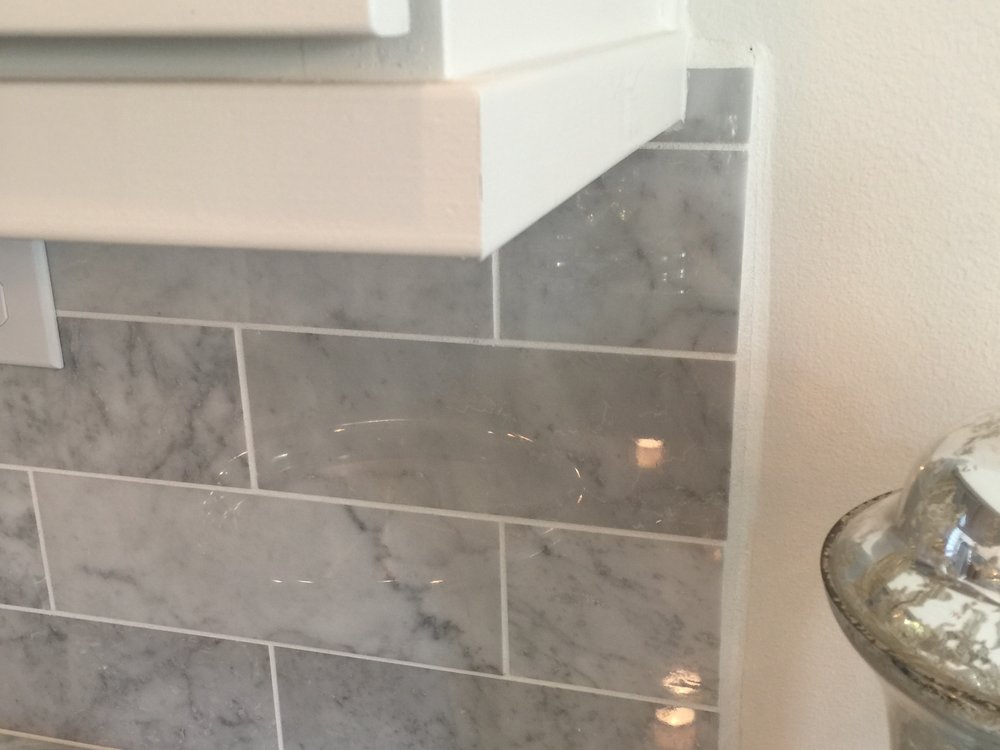 I've got a couple of examples of a detail that you should watch out for when laying out a kitchen backsplash.
It's that tendency for tile installers and contractors to go just beyond the upper cabinetry with the backsplash tile, to align the backsplash with the end of the countertop.
This installation was ripped out and the tile was installed properly:
BTW, here's the completed tile job (another view), after the modifications were made and tile was grouted. That Ann Sacks tile is soooo pretty! :-)
You see, if both upper and lower cabinets line up (which they typically do), then the countertop will typically hang over the lower cabinet by 1 ½" for the edge. So, when the installer goes to install the backsplash (especially if this is a flat edge), they will sometimes take the tile backsplash all the way over to the end of the counter. That will then cause the tile to go beyond the upper cabinet 1 ½", just like it did in the photo above.
Here's a photo that a blog reader sent me a few years ago. The end of the backsplash just went a little too far, not aligning with the upper cabinet and instead, aligning with the countertop edge.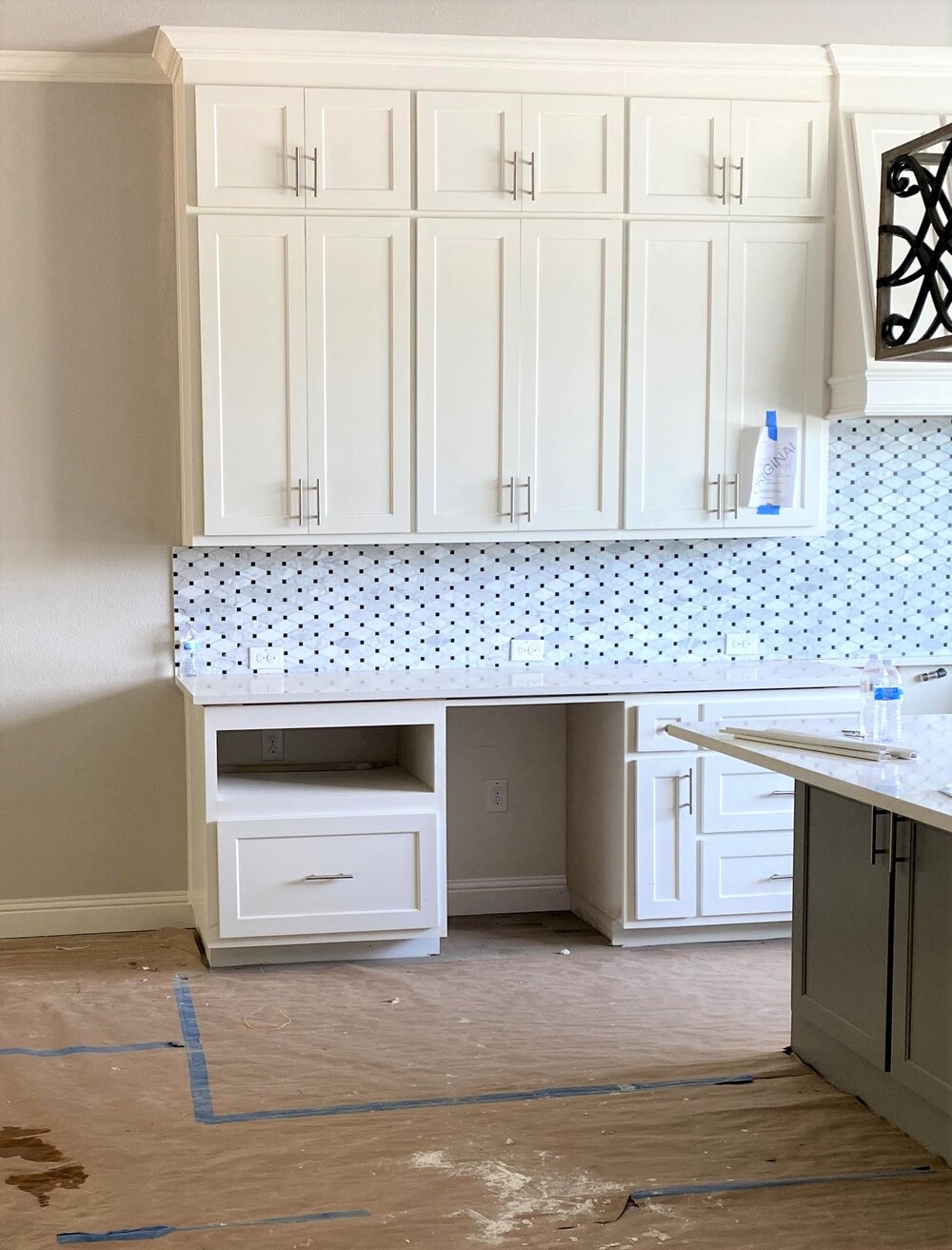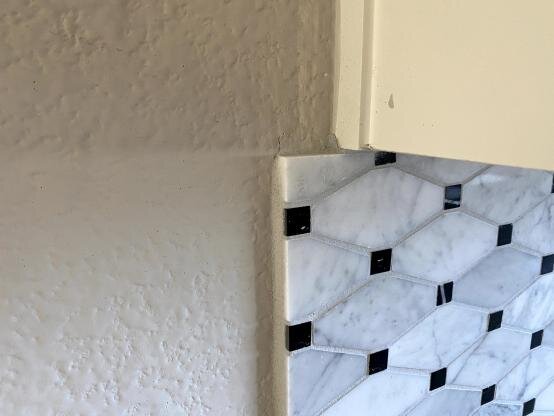 Sadly, I see a lot of this even in higher end kitchens. It's really not a carefully thought out detail, unfortunately. You don't want to spend all that money on a backplash and have it end like these examples above.
Below is an image of one of the details we provide in our drawings. We want to make sure this doesn't happen. I pride myself in creating tidy, neat details; and having the backsplash run just beyond the upper cabinets would not be tidy and neat.
When I walk into a new, freshly remodeled or built kitchen and see this, it makes me cringe: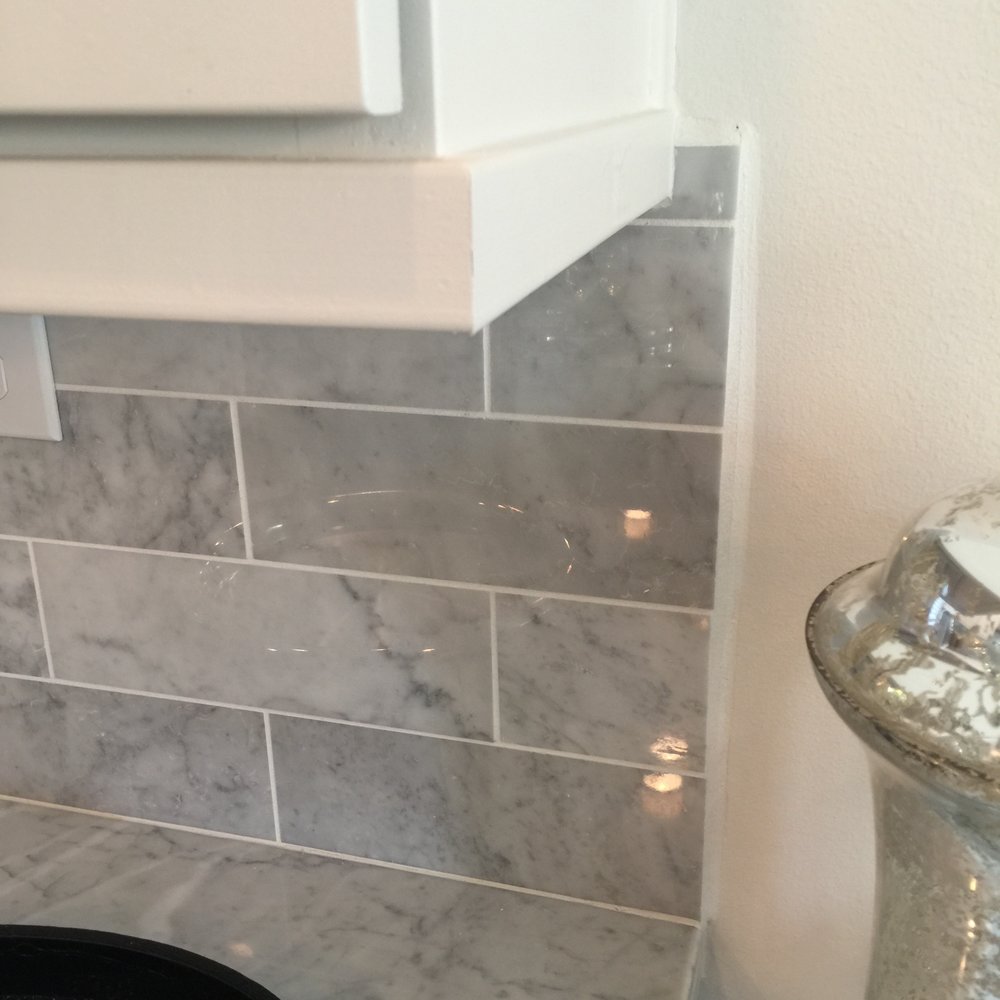 I'm sorry if you have this situation in your home!
I really am sorry, but I'm sharing this info so everyone can see how this should be properly done. 
Okay, it's not the end of the world, nor would I completely rip it out if I had a marble backsplash (well, I would...with a sledge hammer…but a normal person wouldn't). But if you're about to design your tile layout or hire someone to do it, go over this detail with them so they don't install it like this. :-)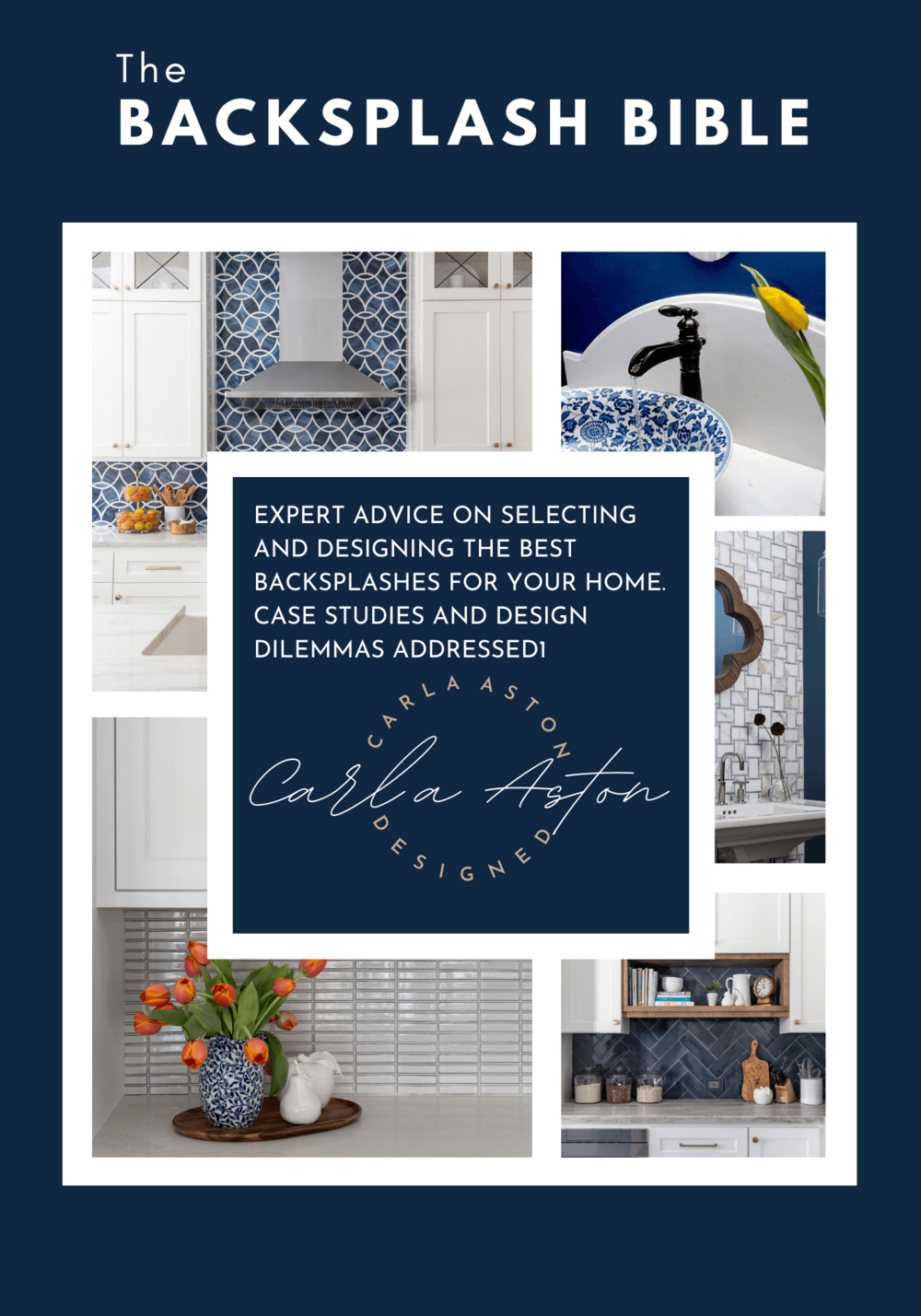 NEED MORE HELP ON KITCHEN BACKSPLASH DESIGN? 
Check out this downloadable pdf on backsplashes, available in my outlet shop. 
I've written so many posts about backsplashes, including Designed in a Click reader Q and A example posts, that I can't keep track of what I've written.
So, I assembled them all here in this downloadable pdf for sale in my outlet. If you need a guide to help you make some decisions on your backsplash design, you should check it out.
---
Oh, and by the way...
Do you need some more guidance on various parts of remodeling or design?
I've got just the information you might find handy.
---
Share this post
---
---