Cool Bar Cabinet Made From Old Petrol Tanks by Danish Fuel
Posted by admin on
Named as Danish Fuel Bar Cabinet, this unique cabinet is made using Jerry Cans that are collected from Military surplus stock-houses in Europe. To create such cabinet, old rust and paint have been removed by sandblasting and then new powder coating added. Real timber internal shelving and panel detailing create the finishing touch. It takes around 3 weeks to up-cycle the tank and make it a stylish additions to your space.
With a lot of thoughtful ideas, the old tank has a totally new life. It can be your bar cabinet, bathroom cabinet, medical cabinet, or a accessory cabinet with clothing hooks which is perfect for a hallway. Priced at €399, the Danish Fuel Bar Cabinet is a bit pricey, but think about all the hard work need to be done to these old tanks, the environment problem it helps to solve, the stylish looking and useful function it brings to your home, it probably worth the investment.
Each Jerry Can is marked with a one of a kind ID number that is embossed into the aluminum octane tag no two are alike. The original manufacturing year appears on the front of the can as an emboss. Therefore all Danish Fuel Jerry Cans are from the year 1939 – 2000.
h/t: habitusliving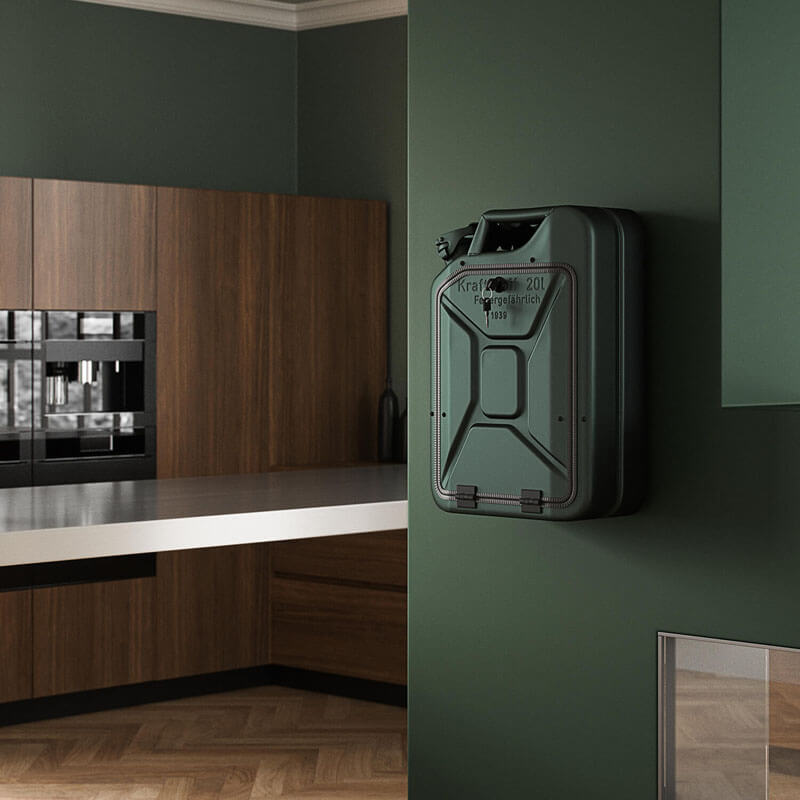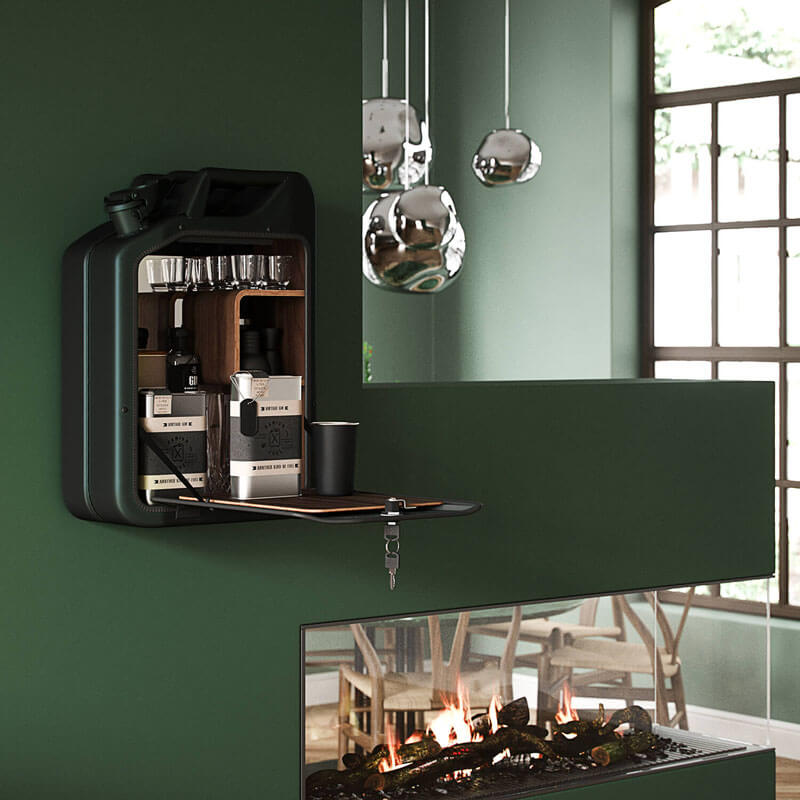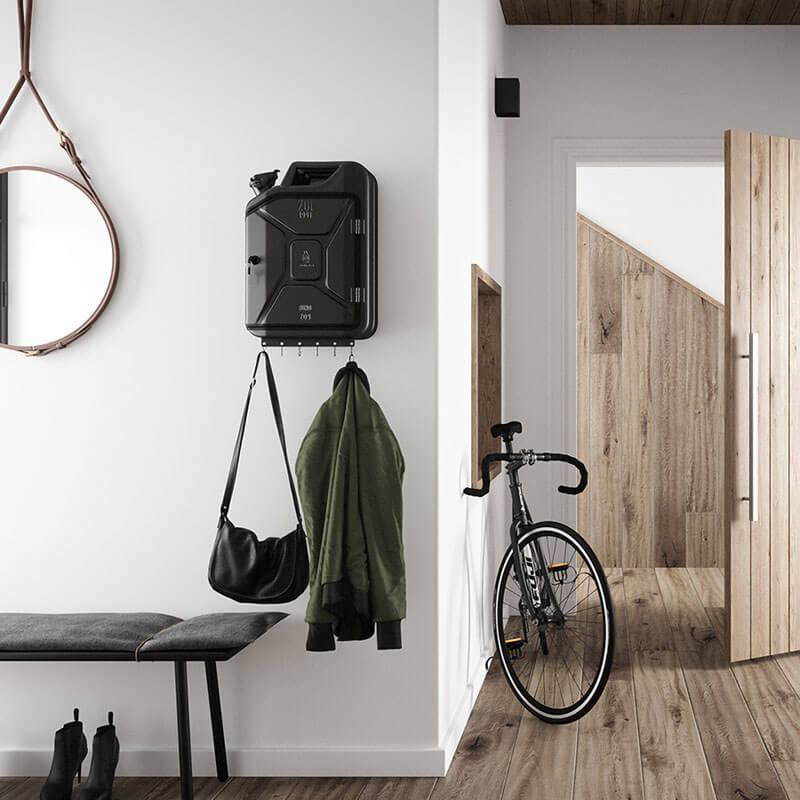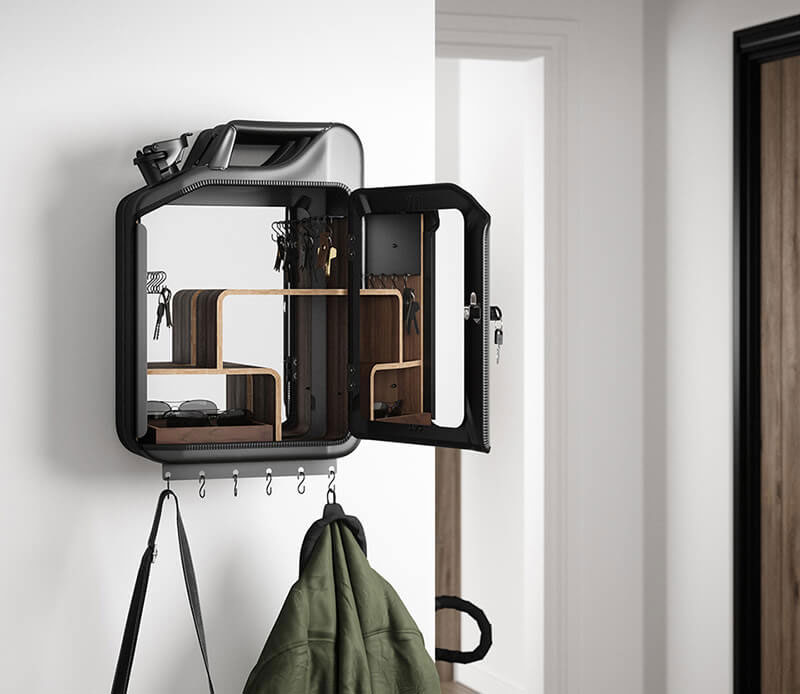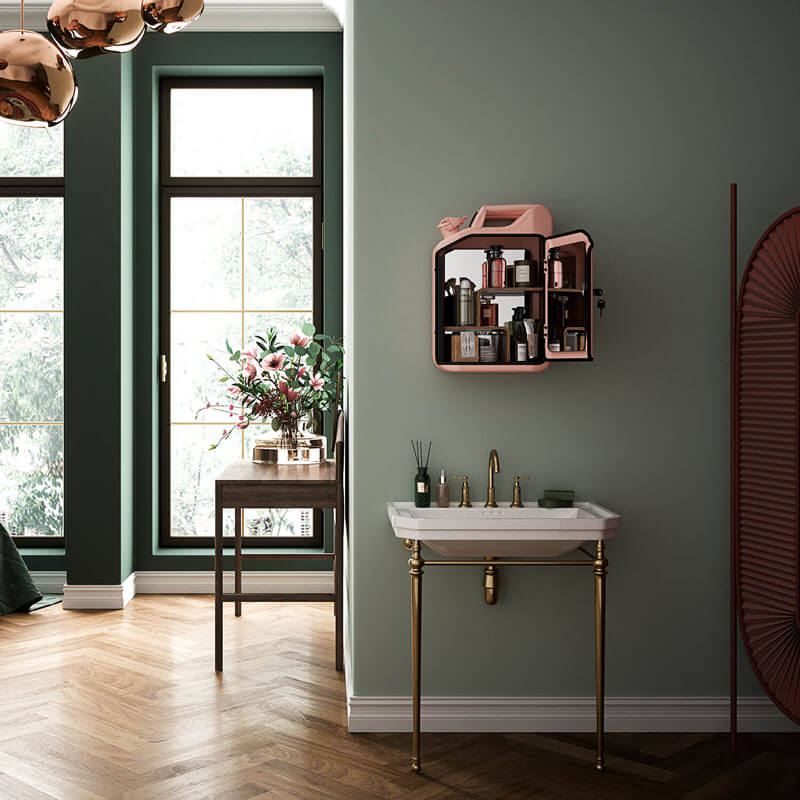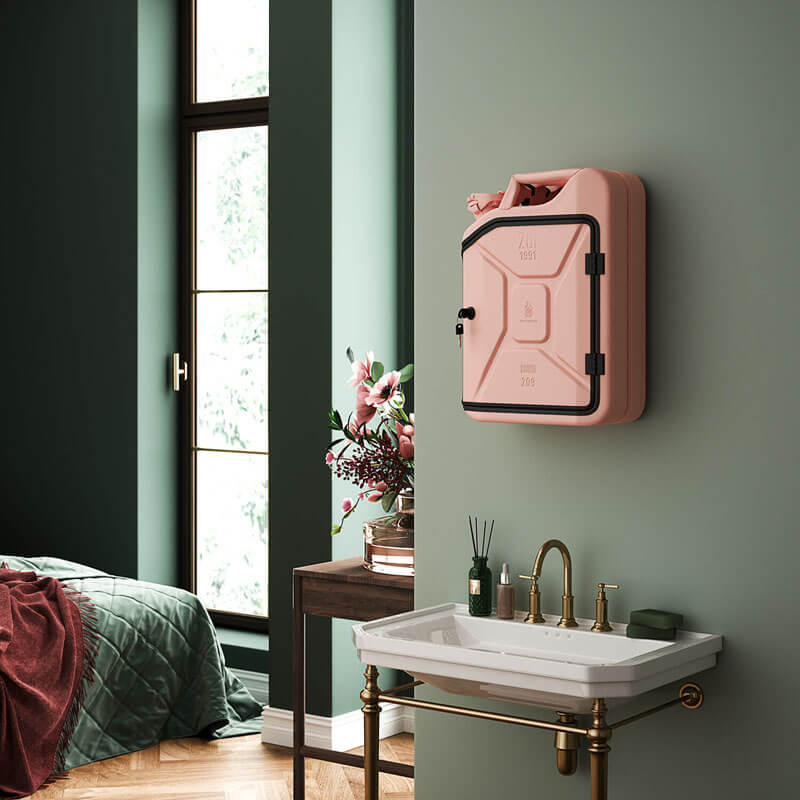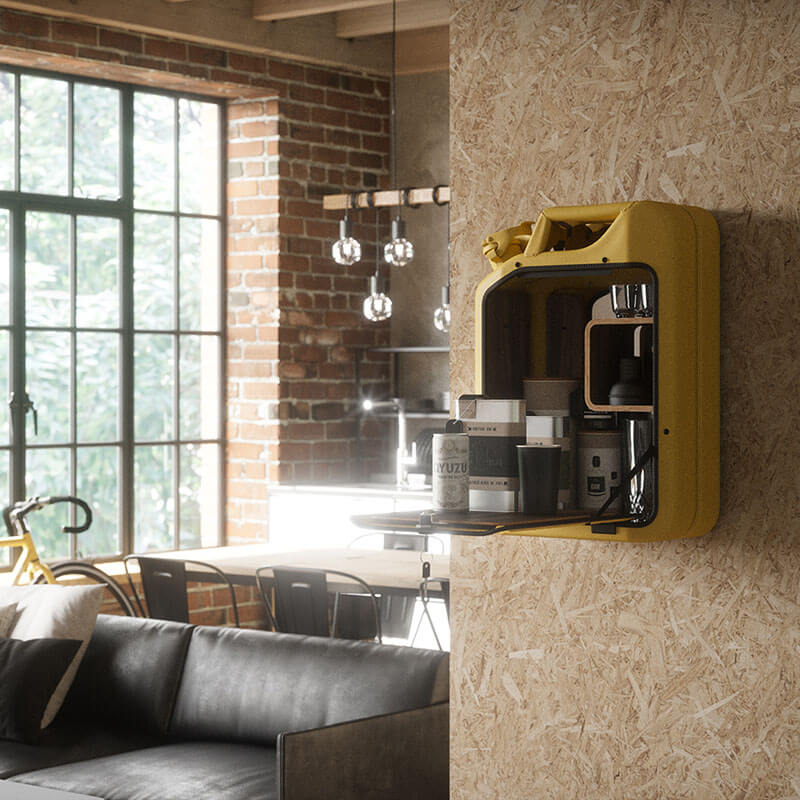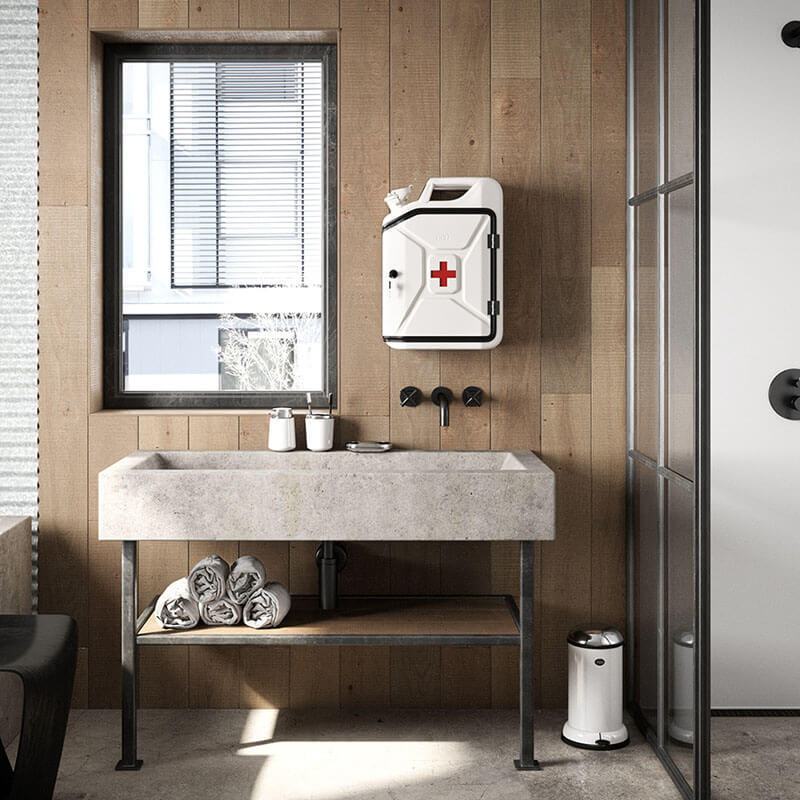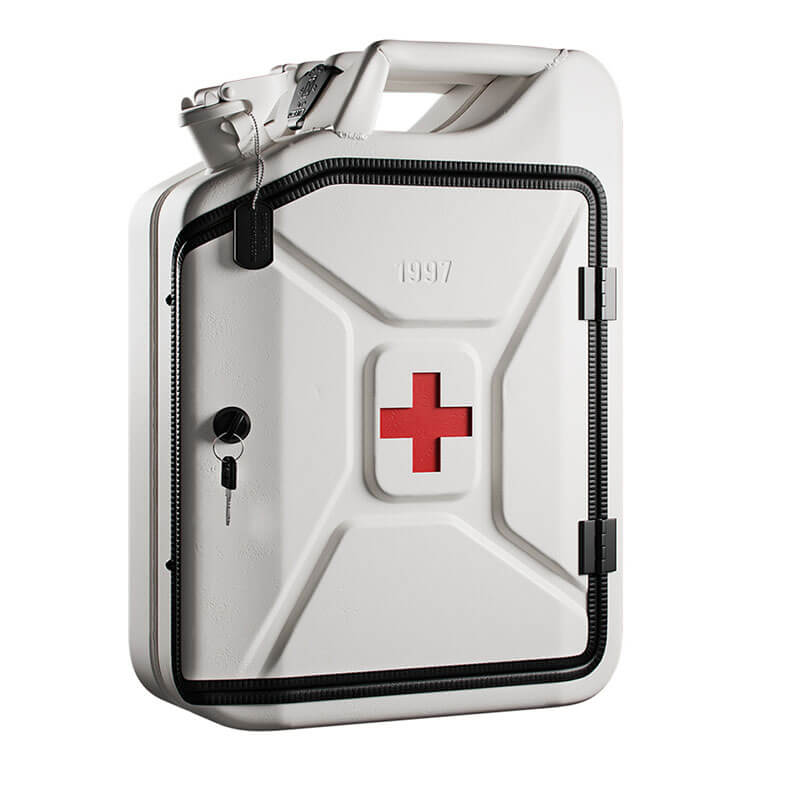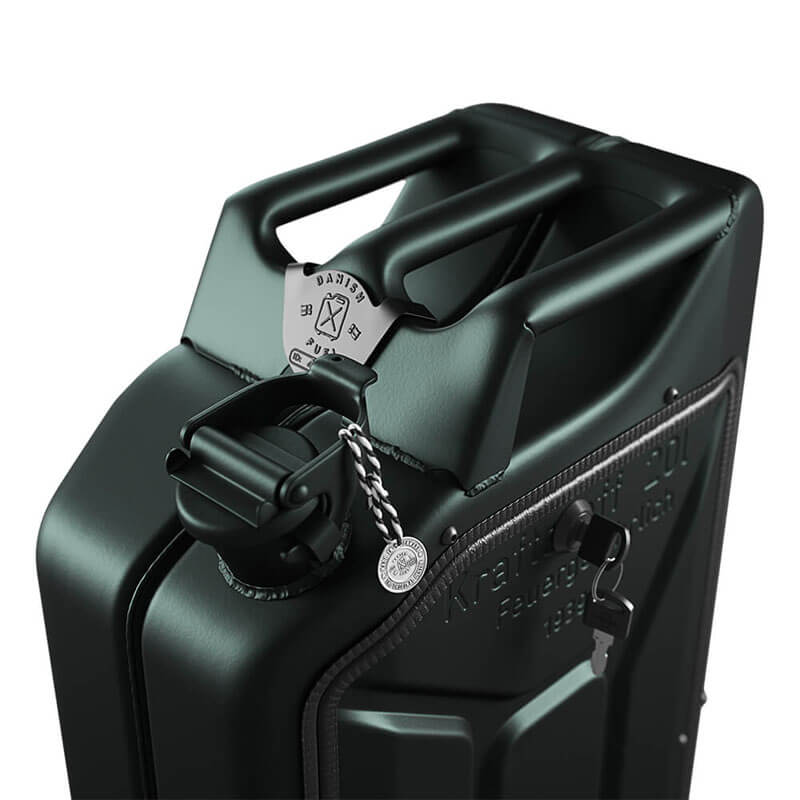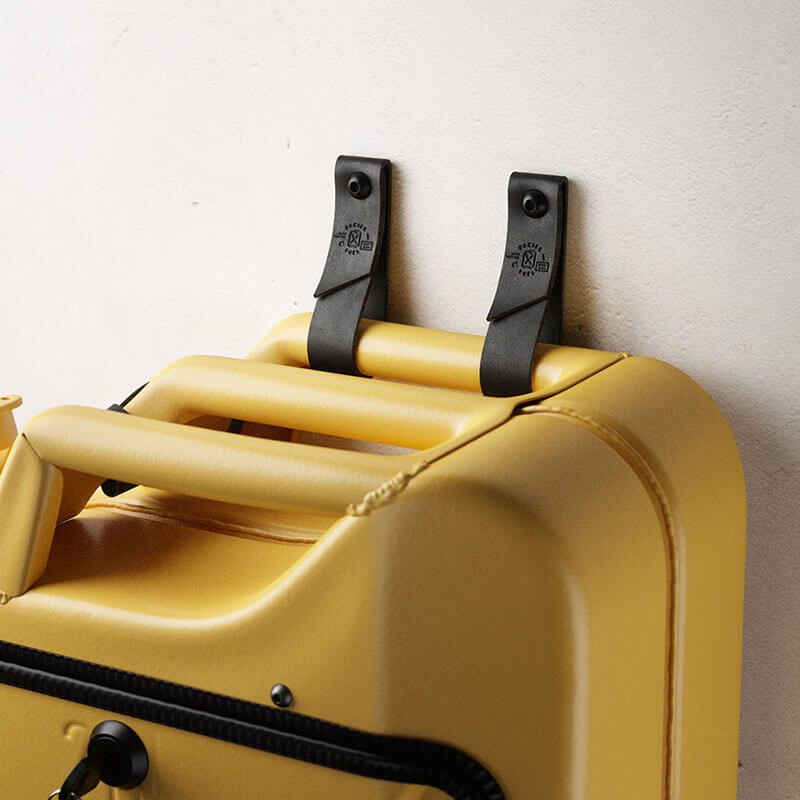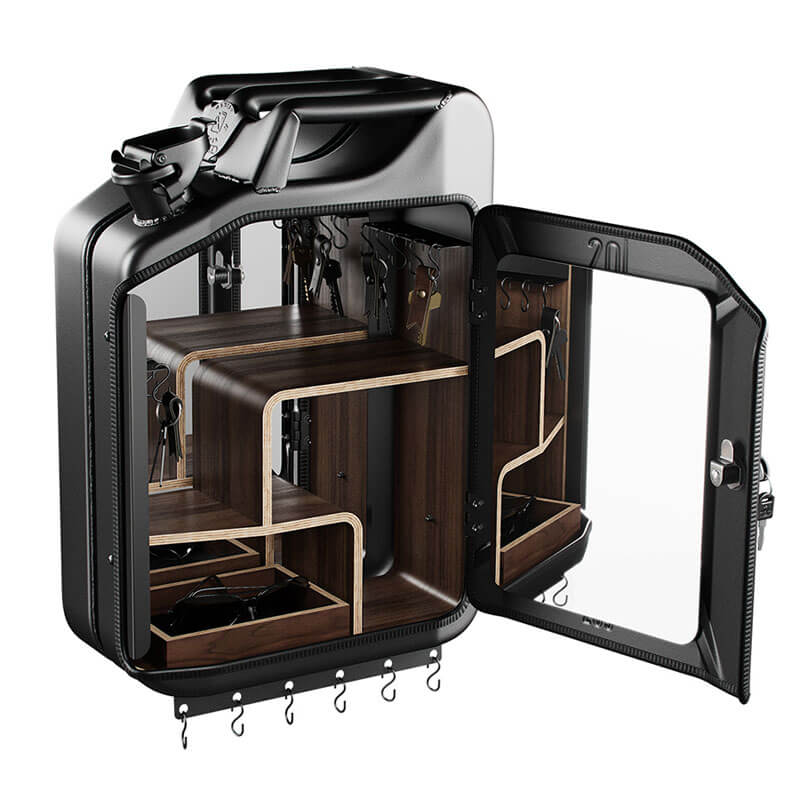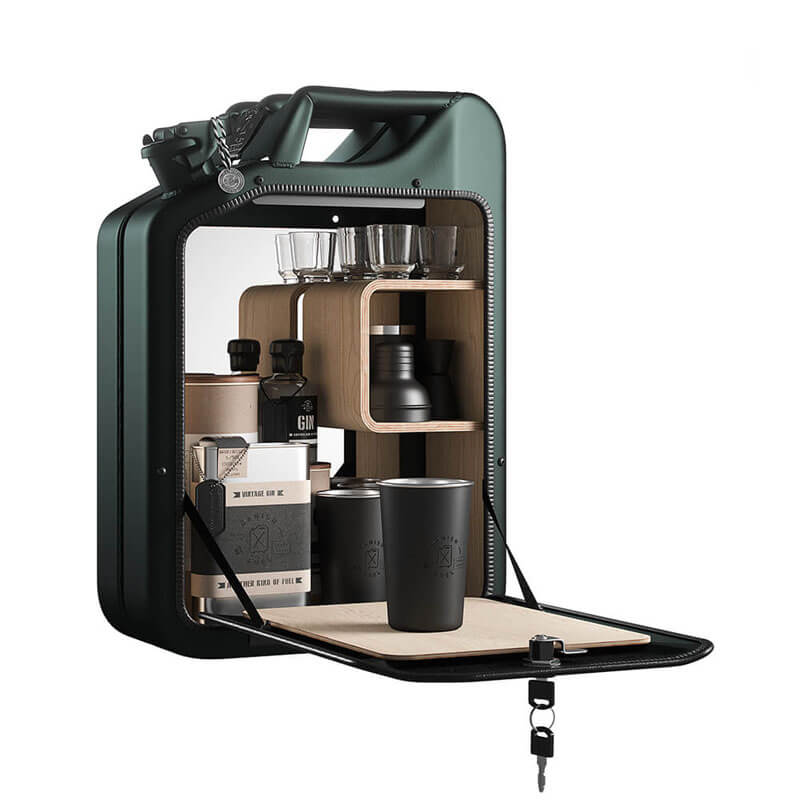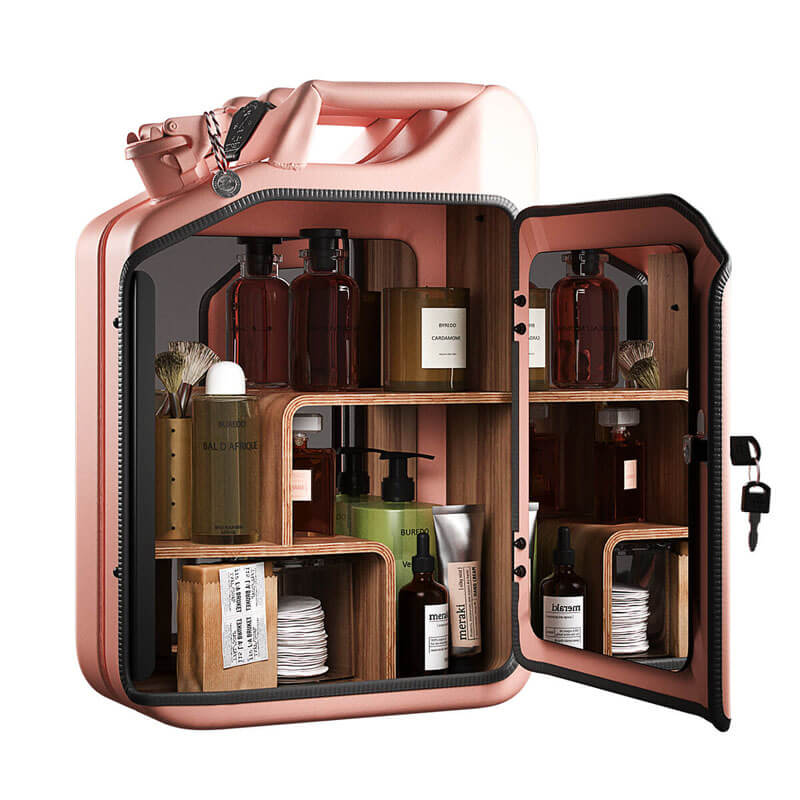 ---
Share this post
---
---