10 Things, 7/25
Posted by admin on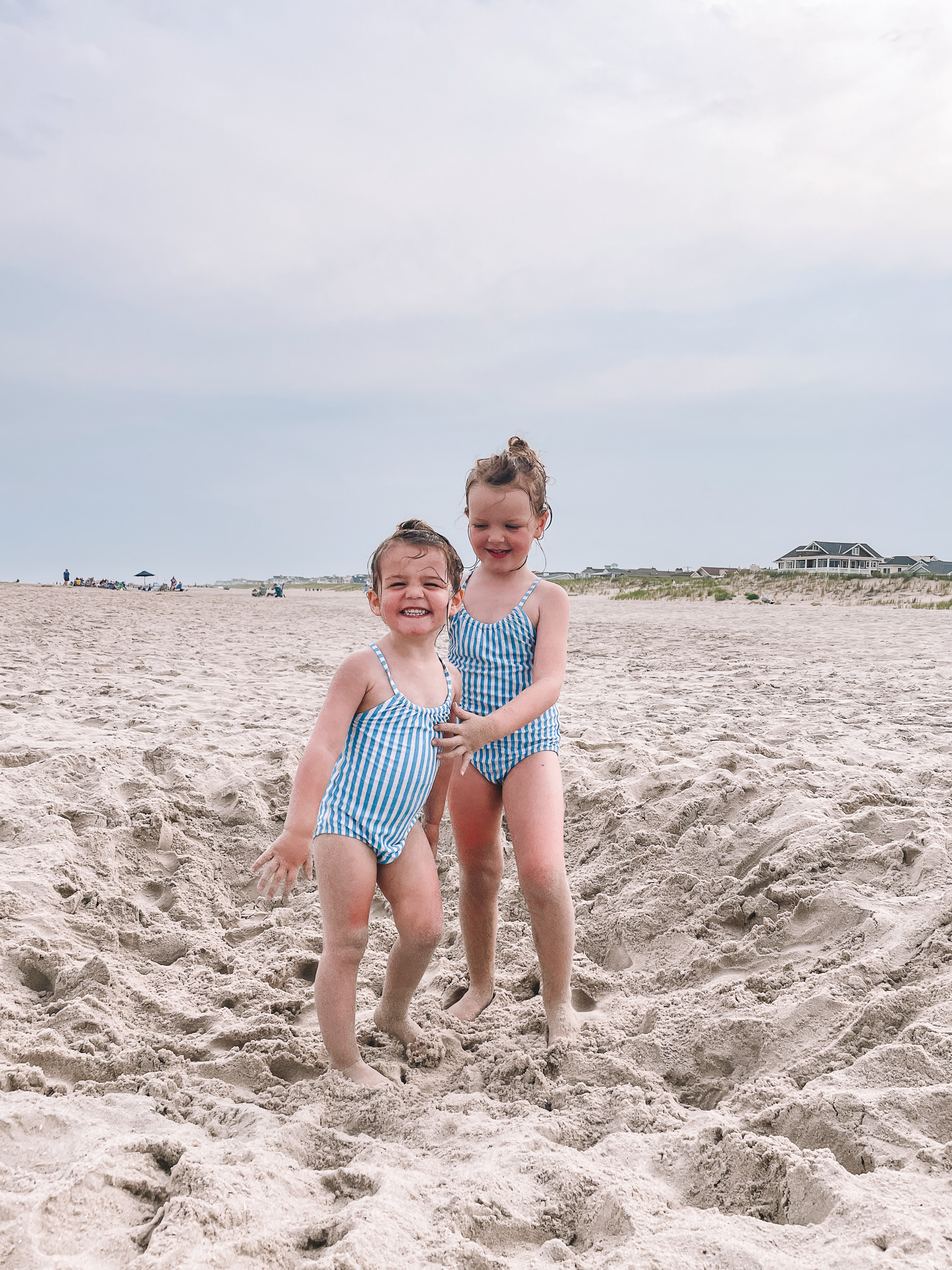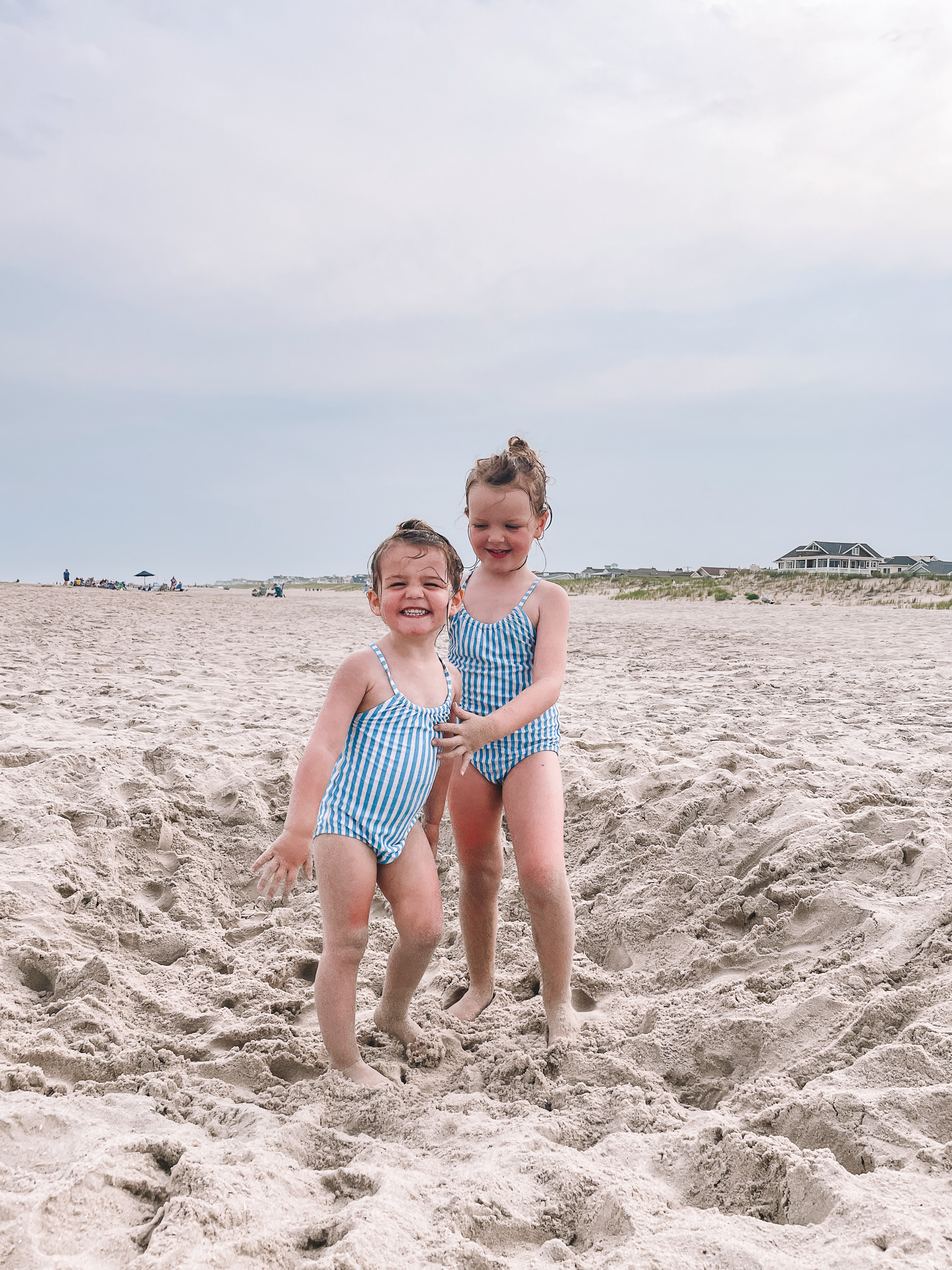 Hi! I took last week off due to our (somewhat disastrous
) trip to Ocean City, so it's been a while. Here's what's been going on with our family:
While I almost had to go to the hospital, we survived the stomach virus. Barely. Oh, guys. It was awful. It ravaged our family, starting with Lucy, who undoubtedly brought it home from camp. One week later (so weird), Emma got sick. Followed by me. And then Mitch. This is definitely TMI, but I threw up 38 times. (Yes, I counted, haha.) At one point, I lost feeling in my arms and legs—apparently from potassium loss and dehydration. My mom/brother came very close to calling an ambulance (), but I freaked out and then suddenly didn't puke for a solid 20 minutes, during which time I was able to get and keep some intense anti-nausea drugs down. So yeah. Many thanks to my mom for taking such amazing care of the girls (and me!) throughout it all, and endless apologies to my parents for… everything. Luckily they have the best senses of humor, and took it in stride. (And somehow my mom, dad and 90-year-old grandmother didn't get it. SO grateful for that!)
We had to cancel literally all our East Coast plans. We had some GRAND plans. Our friends Mike and Kara and their three kids were also down for the week; canceled. Our drive to northern Jersey to see Carly + fam and my high school best friend John; canceled. Our trip to NYC to see my cousins; canceled. Our drive to Connecticut and Rhode Island to see my college best friends Beth and Tara as well as Kira and Tom; canceled. To be honest, we probably weren't going to be able to pull it all off anyway, haha. But it was disappointing, to say the least, not to see anyone. It's okay, though. We just might need a little East Coast re-do!
The girls spent time with their great-grandmother (who escaped the virus?!), and I'm so grateful. Especially after the last two years, I'm placing a ton of importance on the girls seeing their great-grandmas. Seeing them with Grammie was so magical, and we have a trip planned to see their other great-grandmother in September. This is what life is all about.
We had a big lobster feast to celebrate Grammie's birthday! It was awesome. Grammie loved the food, too, which made it extra fun. The theme was "narwhals and under the sea," and Emma and Lucy knocked it out of the park with the decorating. Such a nice night that I know I'll always remember.
This is the best hat I've ever owned, and it has changed everything about sun protection for me! I actually have the packable version, which is much more affordable, but unfortunately that's sold out right now. A super similar style is the Tuckernuck Packable Hat, if you're in the market!
3 Amazon Finds:

I only brought two pairs of shoes to Ocean City—my sneakers (see above!) and my padded Jack Rogers—and it really worked out. I have always been a notorious over-packer, but I changed my ways this year. I now travel with the bare minimum, relying on a color palette—normally white, black and blue + white stripes—as well as pieces I can wear multiple times and dress up/down. Shoes are always tough, though! I think my new rule is going to be no more than three pairs. Sneakers; sandals, flats or boots depending on the season; and a pair of dressier shoes.
Funny Dad quote from the week: "Noodle was bred to look like that, right? Because no way God did that on purpose."
Funny Mitch quote re: getting too much sun: "Yikes. I look like Wilson from Castaway."
We the best low-key night this past weekend with our friends Gretchen and James. Coming back from a long trip can be overwhelming. I don't know about you, but I get hyper-focused on unpacking and tidying/cleaning out the house. It's like I crave a sense of control after so much unpredictability. ;) But we had our friends over on Saturday night, and it was such a nice breather. The little girls played on the deck in the basement together, and we got to chill out and talk. Woke up the next morning feeling like we were back in the swing of everyday life!
"One Home Project Every Day" Update:

I fixed some sealant in our bathroom. Pretty proud of myself, even if I simply Gorilla-glued it back together.
I fixed a broken dresser knob. Also Gorilla glue. Felt like king of the world, Leo-style.
I purged and organized our kitchen tools drawer. Used this affordable thing, and WHOA. What a crazy before and after.
I organized our craft cabinet with these containers. And I have to tell you. It looks beautiful but more importantly, the girls can now easily clean up after themselves without getting overwhelmed. Fewer complaints out of them because everything has a place!
I unpacked from the trip and did the laundry. Always a feat.
I donated more baby books. Lucy is just not interested in them anymore. Her favorite author is Aaron Blabey, and that's all we read, haha. (The books are actually a riot.) So off went the baby books to children who will use them. <3
We plugged in a small fridge in the garage. Mostly for water but also drinks for guests when we're hanging in the backyard. Our friend who was moving passed it down to us. Pretty sweet!
The post 10 Things, 7/25 appeared first on Kelly in the City.
---
Share this post
---
---