Best Easter Books For Kids 2023
Posted by admin on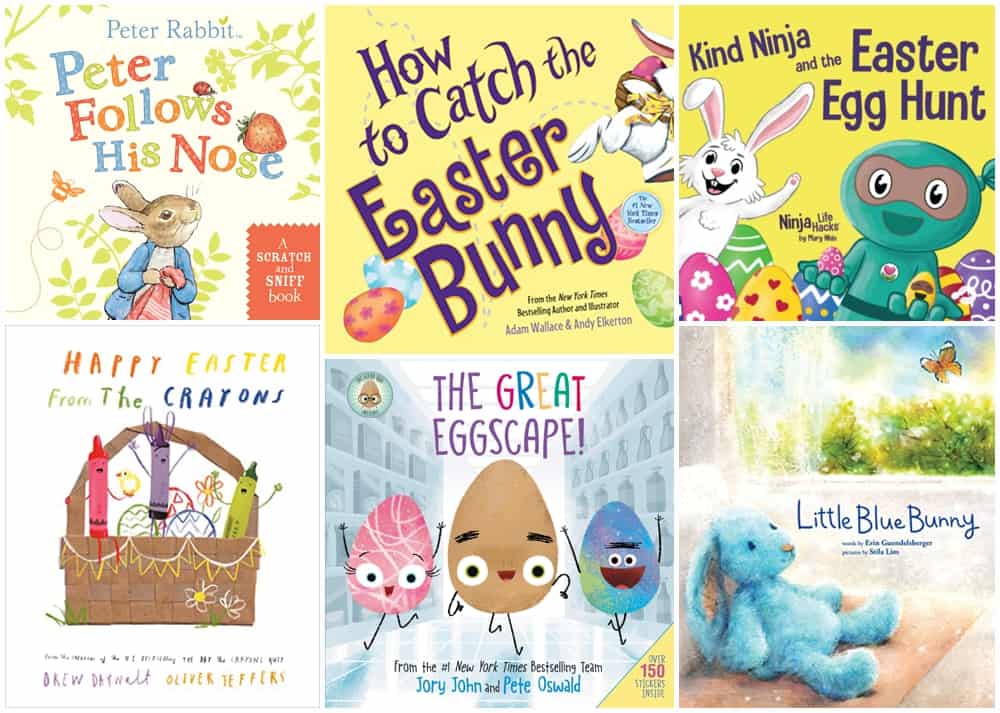 By using this site, you agree to our Terms of Use. This post may contain affiliate links. Read our disclosure policy.  
Follow us on Instagram for more fun ideas for kids!
Check out the latest best Easter books for kids 2023 that will have your little bunnies hopping for joy!
Easter is just around the corner, and there's no better way to celebrate the season than by snuggling up with your little ones and a heartwarming spring book. As a mom who empathizes reading great children's books and kids writing books, I'm excited to share with you my list of the best Easter books for kids!
From timeless classics to new and enchanting tales, these books will have your children hopping with excitement and anticipation for the Easter Bunny's arrival. So, whether you're looking for stories that celebrate the true meaning of Easter or simply want to enjoy some lighthearted fun with your little ones, there's something for everyone in this selection.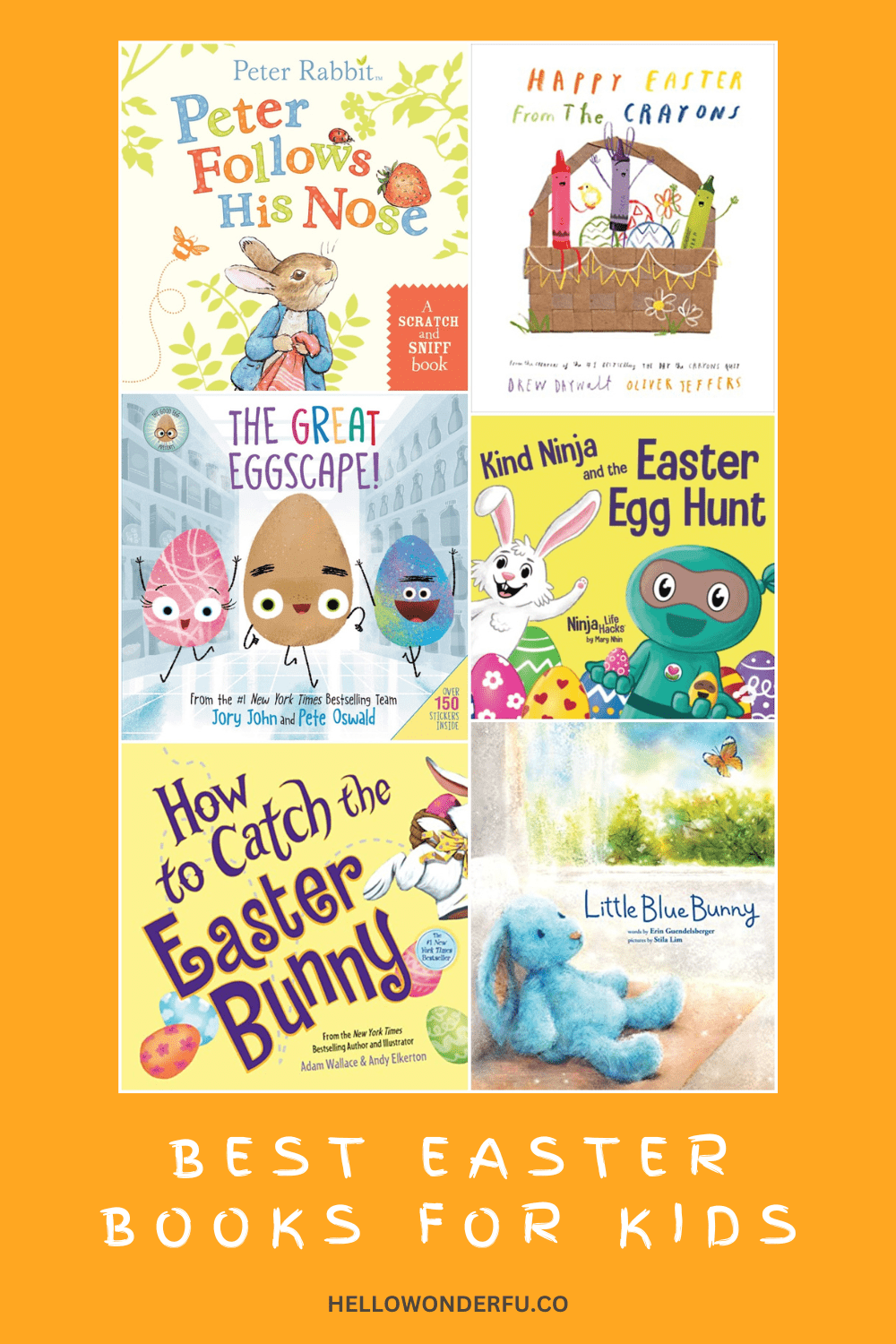 In this vibrant and humorous children's Easter book, the challenge goes beyond finding eggs to catching the elusive, lightning-fast Easter Bunny. The story inspires readers to build their own STEAM traps, adding an engaging hands-on element to the read-aloud experience. A delightful and creative way for educators, families, and children to celebrate the holiday together, this book offers a fresh take on Easter traditions.
This Easter edition of the USA Today bestselling series, "Don't Push the Button!" makes for an ideal Easter basket addition. Join Larry the monster on a playful and interactive adventure, as he eagerly awaits the holiday. Despite the tempting button, readers must resist the urge to push it, adding an engaging twist to this festive tale.
Embark on a delightful sensory journey with Peter Rabbit in this scratch-and-sniff adventure. Follow Peter as he explores his surroundings, from the Rabbit burrow to Mr. McGregor's Garden, while encountering enticing scents like Mrs. Rabbit's blackberry pie and apples from the orchard. This charming and interactive story adds a whole new dimension to the classic Peter Rabbit tale, making it an unforgettable experience for readers.
Construction Site: Spring Delight: An Easter Lift-the-Flap Book
Delight in the arrival of spring with the beloved construction crew from the bestselling Goodnight, Goodnight, Construction Site series. As the snow melts, the trucks uncover the joys of spring, with each sturdy page revealing vibrant flowers, baby ducks, and gentle lambs through interactive flaps. Sherri Duskey Rinker's charming rhymes and AG Ford's heartwarming illustrations make this Easter board book a delightful treat for truck enthusiasts and their families, while embracing the beauty of the season.
Pete the Cat and the Easter Basket Bandit
In this engaging storybook, Pete and his friends search for his missing Easter basket, offering readers an exciting adventure filled with mystery. The book includes a fold-out poster, stickers, and cards, perfect for enhancing Easter festivities. Pete the Cat and the Easter Basket Bandit not only delivers a captivating tale but also imparts the valuable lesson that sharing is the most rewarding gift—making it an excellent addition to any Easter basket. 
Experience a comical Easter adventure with the crayons from the #1 New York Times bestseller, The Day the Crayons Quit. This holiday tale sees the crayons mastering new shapes and decorating a giant egg, leading to the hilarious challenge of finding the perfect hiding spot. With its compact size tailored for Easter baskets, this amusing story is set to entertain both children and adults alike during the festive season.
Kind Ninja and the Easter Egg Hunt: A Children's Book About Spreading Kindness on Easter
Discover the unexpected combination of ninjas and Easter egg hunts in this entertaining installment of the Ninja Life Hacks children's book series. Developed to teach valuable life skills through engaging, pint-sized characters, these comedic books captivate young readers while offering witty humor for adults. 
The Good Egg Presents: The Great Eggscape!
In The Great Eggscape, based on the #1 New York Times bestselling picture book The Good Egg, Jory John and Pete Oswald take readers on a hilarious egg hunt adventure. Good Egg and his friends escape their carton for a fun-filled store romp, but when a game of hide-and-seek leaves one egg missing, the dozen friends must reunite. This amusing tale encourages breaking out of our shells and helping friends in need, making it a perfect read for any time, while the included two sticker sheets add extra excitement for Easter celebrations.
Egg Board Book: An Easter And Springtime Book For Kids
In the Caldecott Medal-winning board book Egg, Kevin Henkes weaves a captivating tale of four eggs, an unexpected surprise, and an improbable friendship. Through a blend of comic-like panels, wordless pages, and a concise, suspenseful text, this story of three hatched baby birds and one unhatched green egg keeps readers intrigued. Perfect for babies, toddlers, and emerging readers, Egg fosters creativity and storytelling in preschoolers, as they anticipate each page turn and envision their own unique endings.
This heartwarming picture book celebrates the enduring magic of childhood friendships, love, and imagination, making it an ideal Easter gift. Following the adventures of a little boy and his blue plush bunny, the story explores their special bond and the bunny's desire to be important. With stunning full-color illustrations and a tender message about the significance of love and being loved, this timeless tale of friendship resonates with readers of all ages, inviting them to return to its pages time and time again.
You Might Also Like 
Classic Books Every Kid Should Read
The post Best Easter Books For Kids 2023 appeared first on hello, Wonderful.
---
Share this post
---
---