Upsherin Gifts – 23 Ideas for Every Child!
Posted by admin on
Looking for some fabulous ideas for Upsherin gifts? This post features some fabulous ideas from a mother who's been there! When you're done, check out these adorable upsherin photo props.This post contains affiliate links.
---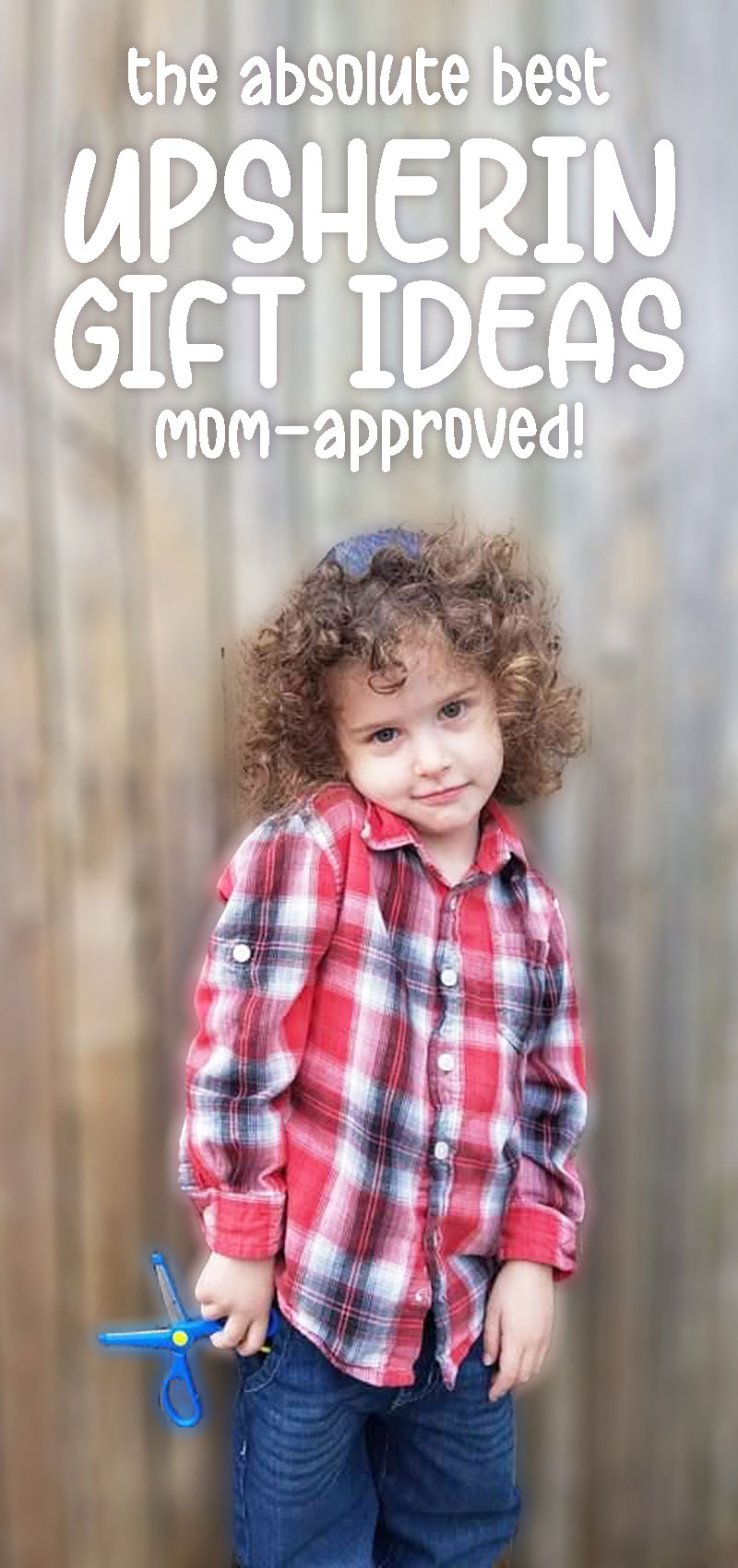 I was exclusively a "boy mom" for seven years before my Princess was born, and I definitely still identify as such. We made two upsherins – that is, the first full-hair cut that is traditional for Jewish boys.
We actually don't necessarily wait to cut hair until then, but we do a moderate celebration for the occasion.
I've seen so many people ask around in groups for ideas, and I suppose that if you've never made one or haven't been to one where you were close to the birthday boy, it's a shot in the dark.
As a two-time boy mom, who has also been involved in toy shows, testing, and engaging with the gifting industry from the other side, I figured it's time to share my top recommendations for Upsherin gifts!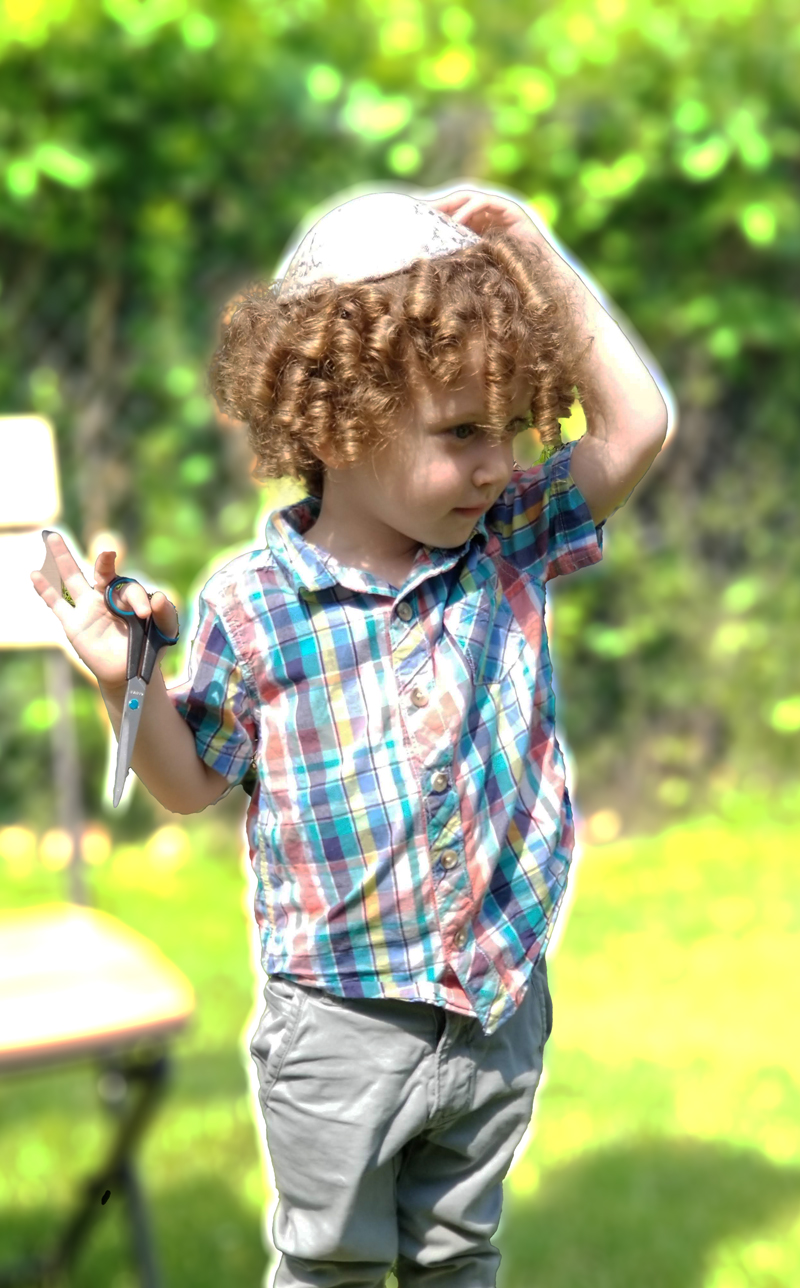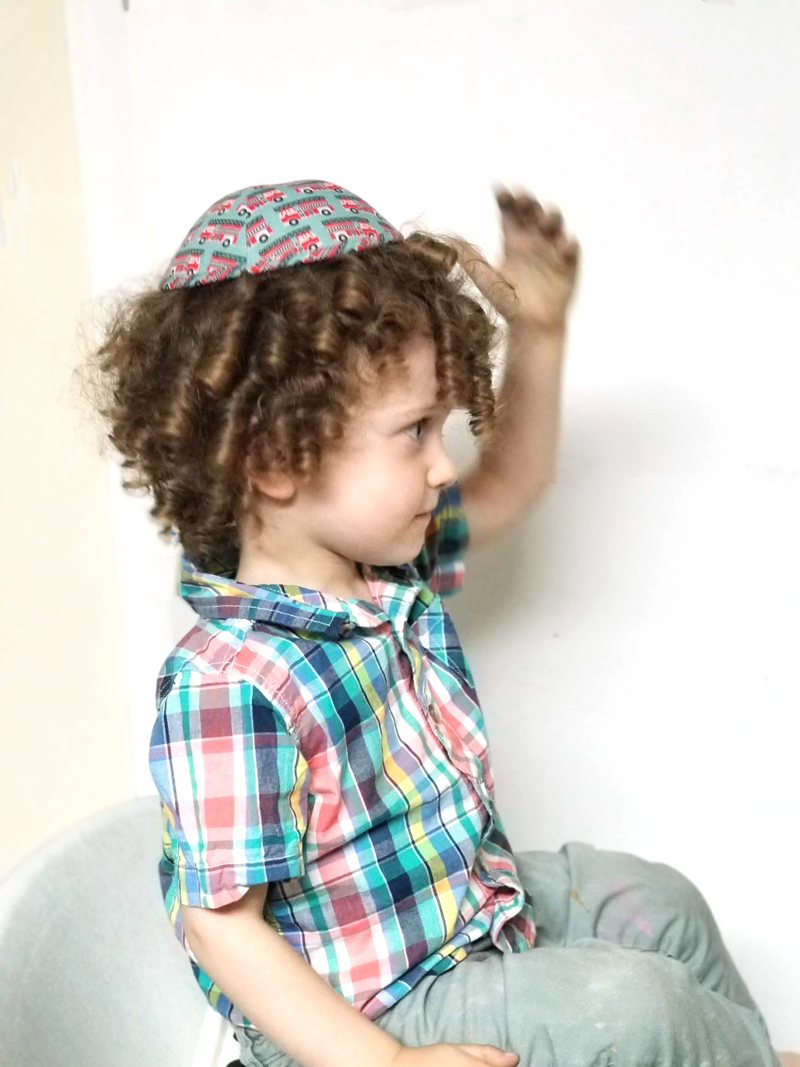 These fall into a few categories:
Upsherin-specific – This includes things that are targeted specifically to the celebration of this milestone. Kids at this age are starting to wear a Kippah if they can (yarmulke) and Tzitzit (depending on potty status).
General Judaic – Since three is what many Orthodox parents consider the age of "chinuch" – or the age when kids can actually start understanding and learning (threenagers aside), parents often enjoy receiving learning gifts on Judaic themes. Many parents also value this as a holy occasion and want to encourage Judaic themes
Toys – Yet, at the same time, it's still a third birthday party. So toys make for fabulous gifts too. The toys recommended in this list are based on play value, based on the ones I felt that my boys (now ages 9.5 and seven) got the most mileage out of.
Other non-toy gifts – Three is still young enough that they don't need glitter or glamor in their gifts. It's a fabulous time for non-toy gifts. They also tend to start self-entertaining less, so activities become very valuable to the parents.
What is an appropriate gift for an Upsherin?
Different families have different viewpoints
Since Upsherin traditions very much vary, it's always good to know what scale event is being planned before hunting for Upsherin gifts. The more Chassidic or Kabbalistic the family is, the more holy they tend to view this event.
For us, it's quite casual and just an upgraded "milestone" birthday. So character themed toy gifts were totally appropriate. For others, it may be viewed as a more special occasion and you may want to stick to more neutral or Judaic subjects.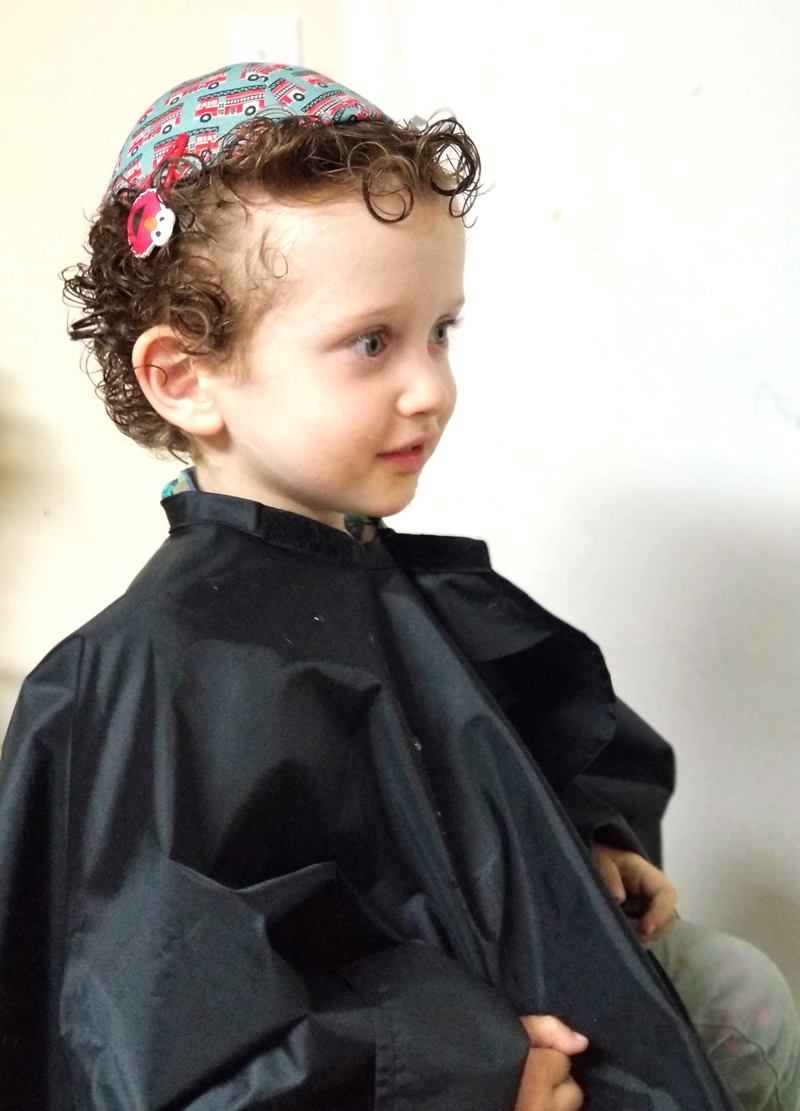 Ask the parent!
I always love it when people ask me what to buy. While I don't feel comfortable with people feeling like they need to bring something (we just want YOU here!) I do appreciate that if they'll buy something anyway, it can be something we can use. I've even put together Amazon wishlists for my kids in the past. It's an easy way to give a list with various price points so that the purchase can actually choose what to bring.
This will also help avoid buying unnecessary items.
If you don't want to go generic, you can ask more specific questions. Would you enjoy a Kippah? What type do you wear? What size clothing does he wear? Do you have Magformers yet?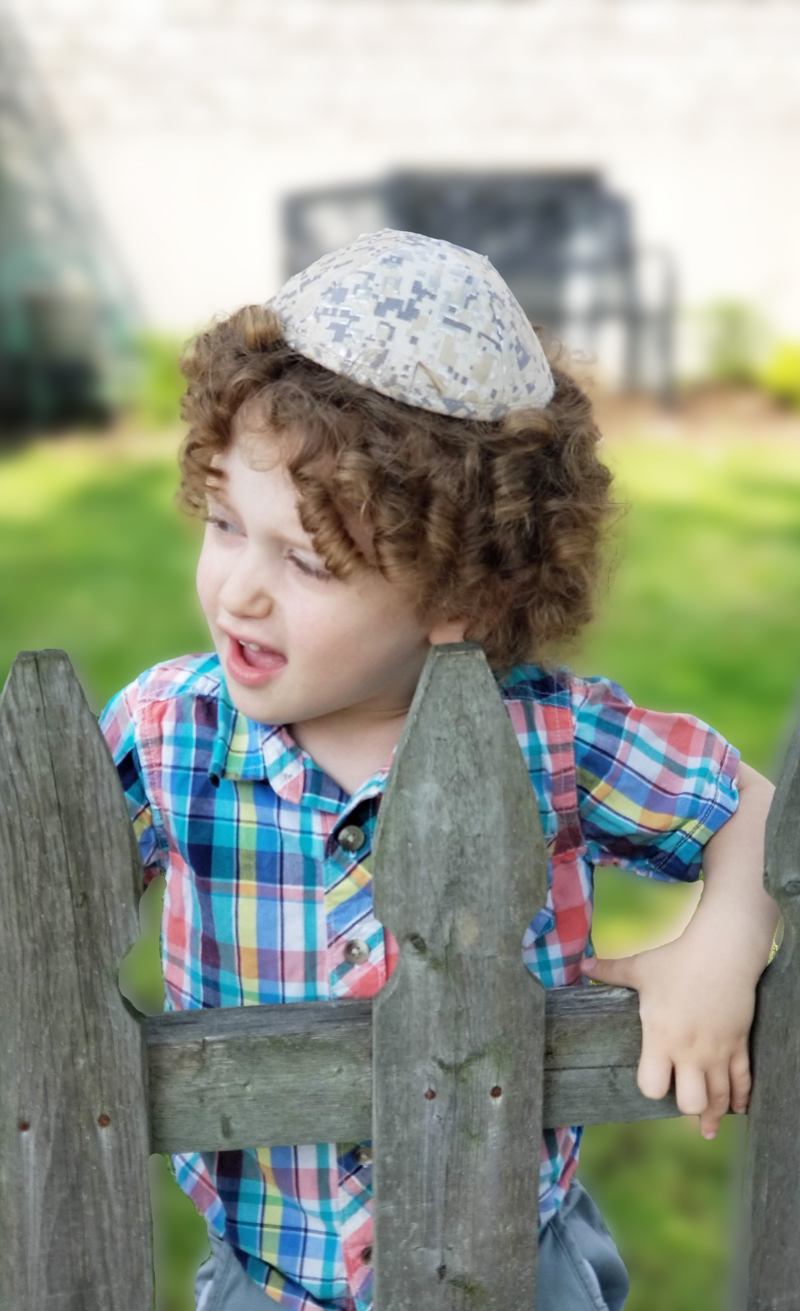 A regular birthday gift.
Three is a new milestone in play. They are leaving the age of toddler toys and approaching the 3-5 preschool toy range. Especially if they are the oldest, toys are a very appropriate gift for an Upsherin. If you are unsure about the family's tradition, keep it neutral with simpler building toys.
Of course, I provided some recommendations below.
I actually DON'T recommend Upsherin books for the actual event – those are better as a prep for Upsherin, given in advance. My kids enjoyed these as they knew we were going to cut off their "boingies" to ease anxiety leading up to the big day.
Upsherin-Specific Gift Ideas
Cute Kippahs – ONLY get this if you know the kid, the family, or have spoken to a parent as it's very personal. However, I know that I loved getting cute Kippahs as gifts.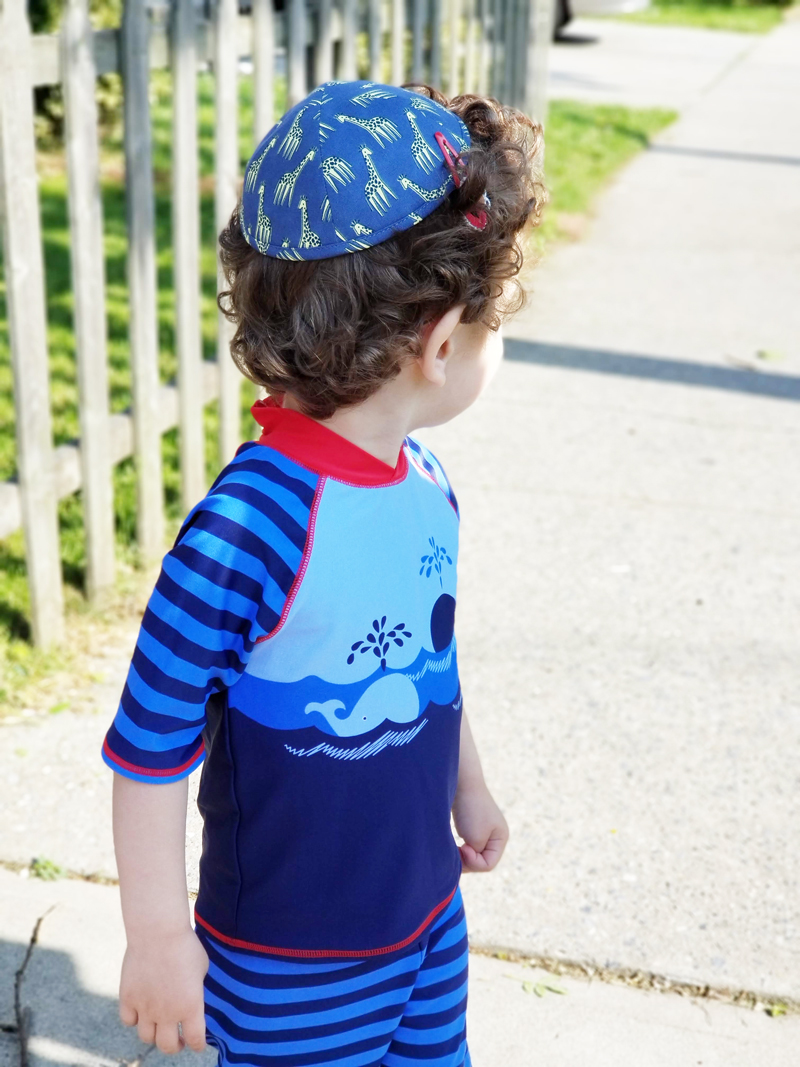 A Kippah Box – There's nothing like a little organization! There are many Etsy sellers that personalize acrylic boxes that are the perfect size for a stack of kippahs, making them the perfect Upsherin gifts.
Kippah Clips – These are essentially snap clips that help the Kippah stay on. If you can find cute ones that aren't too girly, they make a fun little gift. Know the family – you can find cute Baby Shark or Dinosaur ones, but if you don't KNOW that'll work for them, stick with solids.
Caps – Some kids won't wear Kippahs right away, but will cover their heads. It can be hard to know this before the Upsherin, but if you do, this can be a really cute gift. For Y, we used "Shabbos caps" for a very long time because he only wore baseball caps during the week. Neutral or Character (if appropriate) baseball caps are also fab.
It's another thing to speak to the parents about before purchasing.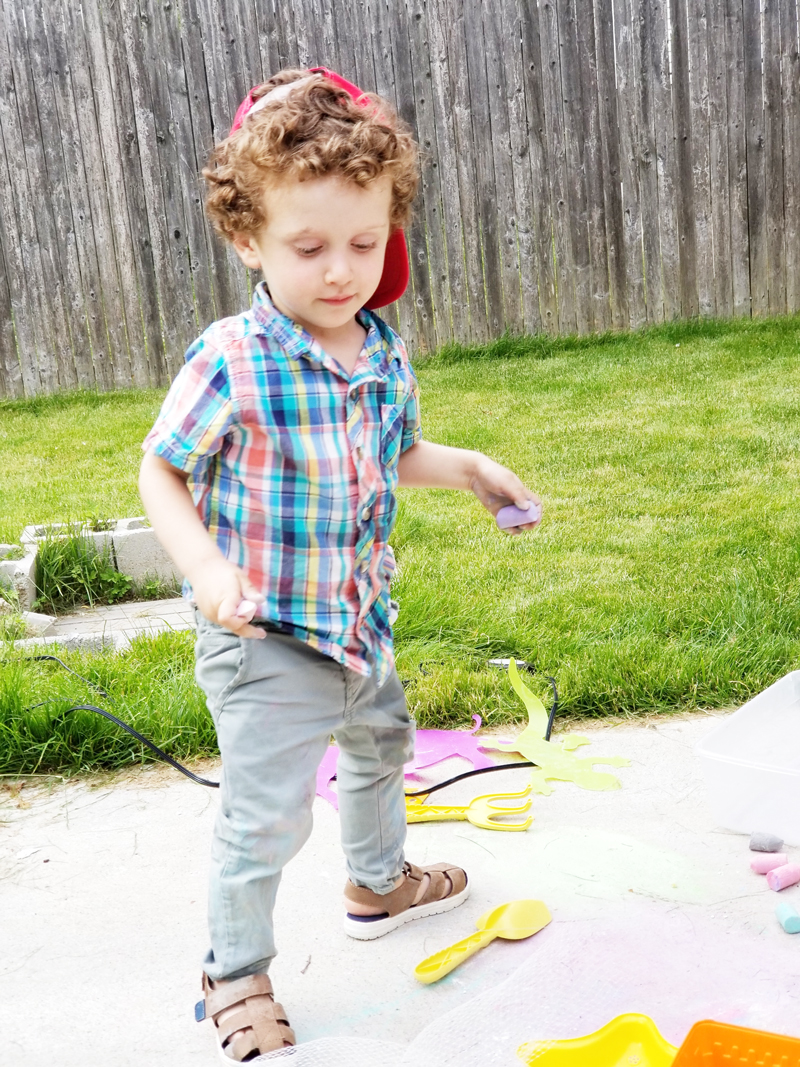 Cute Hooks to hang Tzitzit on. They can be specifically for Tzitzit or just any cute hooks.
Magen Tzitzit (to protect the strings when washing) and Mesh Bag. This is more for mom, but a fabulous gift to combine with something smaller for the birthday boy.
Judaic Gifts for Upsherin
Hebrew Name Wall Decor – If they are starting to learn the Hebrew alphabet, wall art with their name in Hebrew can make a fabulous gift for an Upsherin! Kids often recognize the letters in their own name first.
Shema Poster – Or, stick with the classic night time prayer the Shema. This is a fun and playful print-at-home version and a fabulous last minute choice. Make sure to pop it in a frame!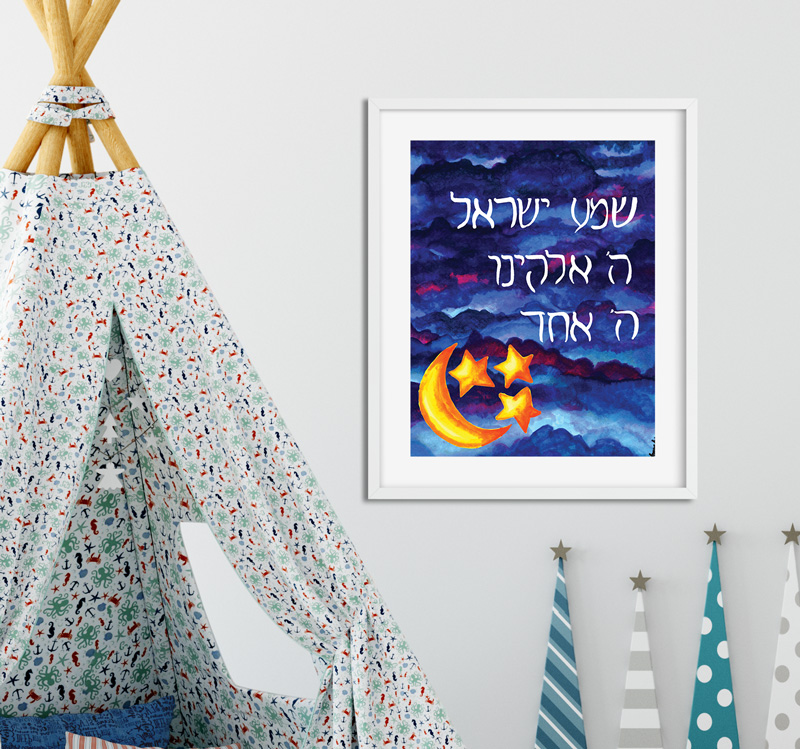 Kids' Siddur – This might not be given right away, but it goes right along with the introduction to aleph-bet and mitzvot. And it's a beautiful, unique gift! Make sure to get the correct version.
Jewish Quiet Book – It can be hard to find a really detailed Jewish interactive quiet book like some Etsy sellers create, but this one focuses on Jewish holidays and is at a more affordable price point. You can also see if you can get one custom made.
Aleph-Bet Puzzle – Encourage those early aleph-bet letter recognition skills and gift a peg puzzle!
Toys for 3 Year Olds that Make Fabulous Upsherin Gifts
Character toys – specifically those that encourage dramatic play – are a great choice for this age, but might not be the best pick for an Upsherin. It'll depend on your recipient, really.
Magnetic Building Toys – We love Magformers and find them to be easier to use than other magnetic toys. They have all sorts of fun sets to build on a collection, or start with a basic set.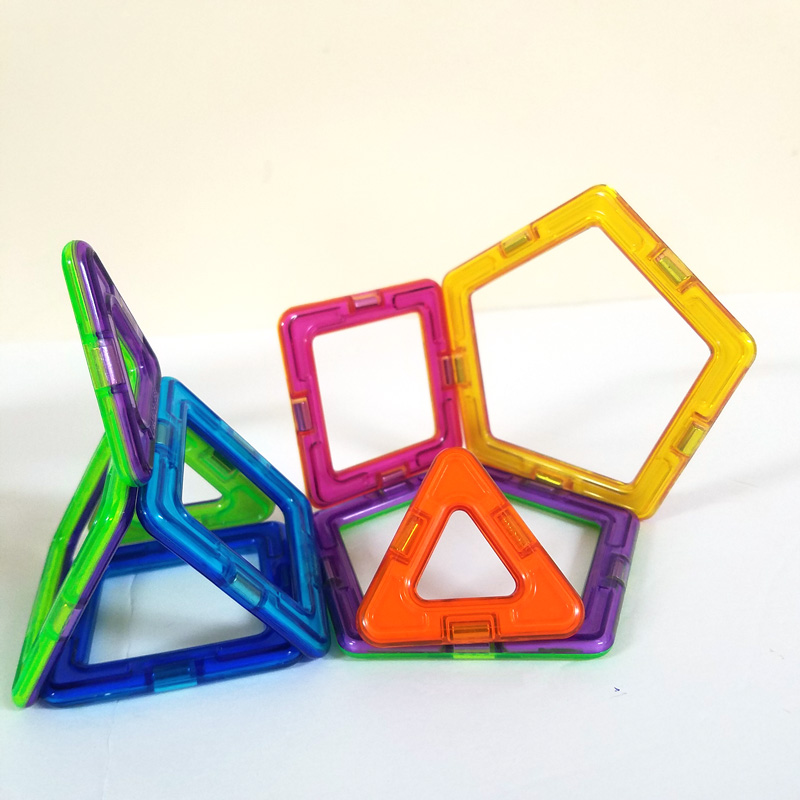 Hot Wheels Tracks – Most are marketed to ages 4+ but it's okay to get something that the kid will grow into. My boys still enjoy them.
Smarty PAD – If you want something more unique but still high quality with good play value, this s a fabulous and affordable choice. Especially if the kid is a younger sibling that's a bit more high maintenance, electronic toys tend to be winners. Get something with a high quality play experience instead of just another beeping bopping toy.
We're big fans of Flycatcher, an Israeli company that creates highly innovative toys. My favorite for the preschool age group is the Smarty PAD – an LED pixel style screen that's not overstimulating, but can feel like a tablet to your little one. It teachers colors, numbers, letters, and even beginner coding skills in an interactive – not just passive – manner.
It's tactile, engaging, and even affordable, – everything we look for in toys for three year olds!
Wooden Train Sets – This timeless classic is also one of those toys that get endless play, transcends the age groups, and is quite durable.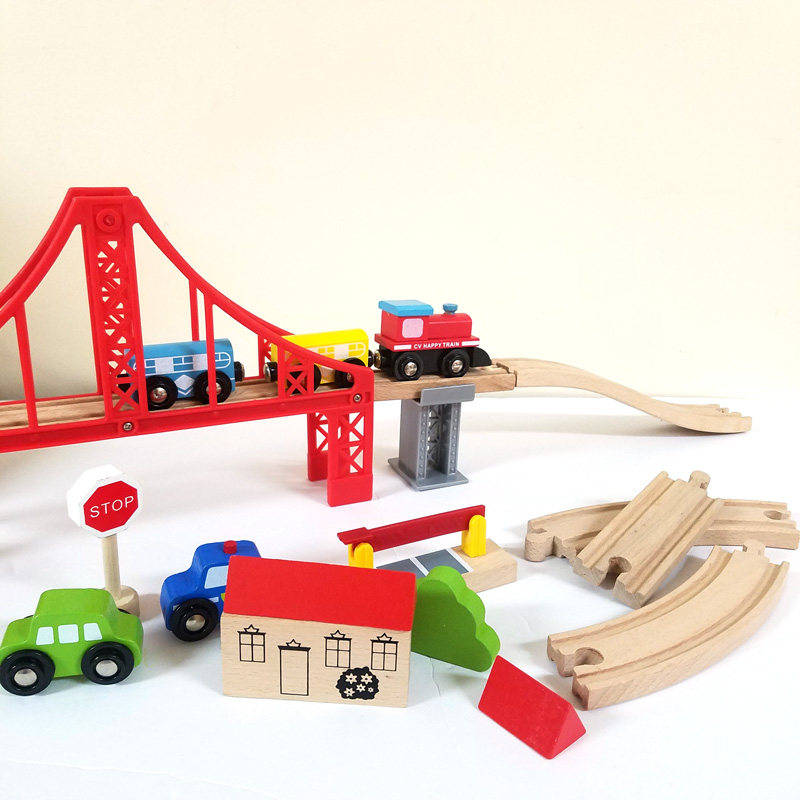 Toy Garage – A toy garage can provide hours of play. We've owned a few over the years (including wooden ones) and the Green Toys version won hands down. It's compact for its functionality but is extremely durable and doesn't feel small. The slide is removable so that it stores better.
The vehicles clip into the helicopter so that they can lift it off. And it hasn't yet broken on us…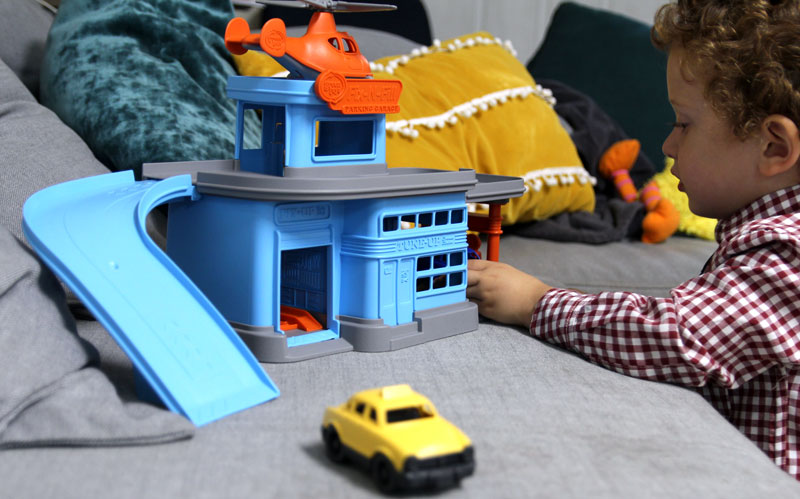 Scooter – Three is the perfect age to get off the trike and start scooting! Make sure to get a good quality one that's designed for three year olds.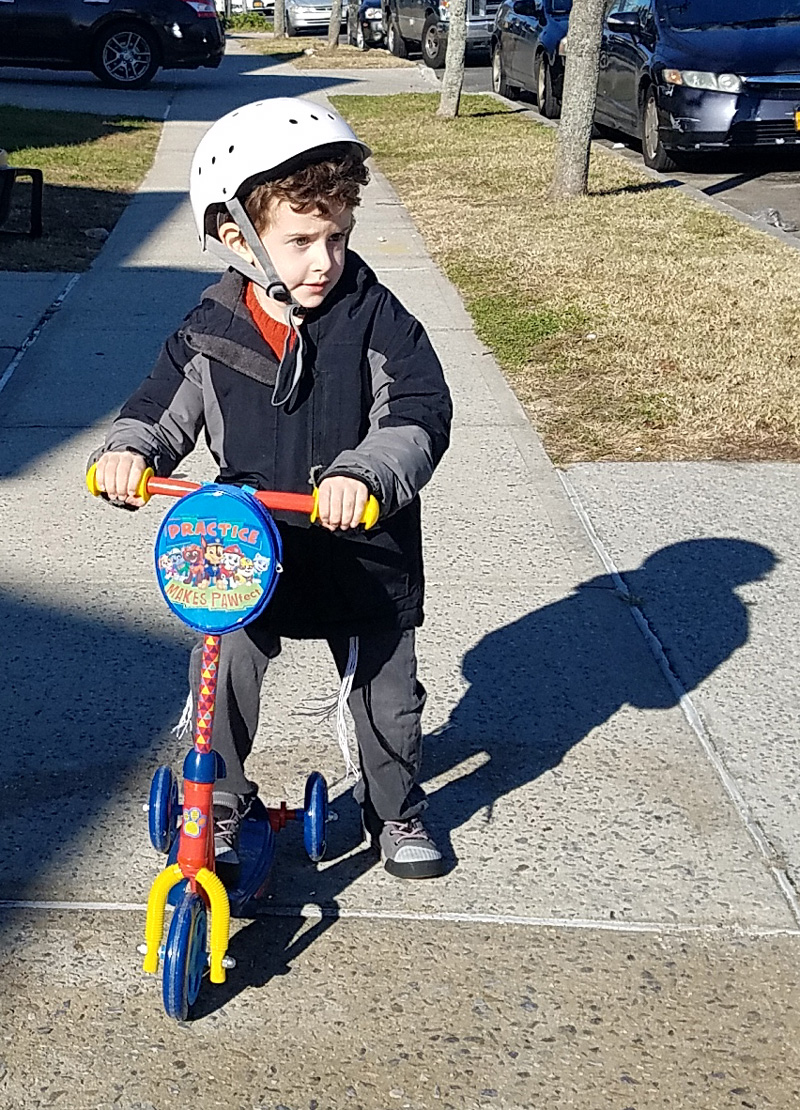 Activities and Other Non Toy Gifts for Upsherin
Clothing!! – A three year old is still young enough to appreciate clothing gifts – and mom will probably appreciate it too! A cozy hoodie, character t-shirts (if appropriate), or just a practical outfit all make fabulous upsherin gifts.
Kinetic Sand – Even adults enjoy playing with Kinetic sand, making it a fabulous choice if you want to gift something sensory. Generally speaking they're targeted for ages 3+. Skip the bigger "creative contraption" sets that are targeted toward older kids.
I recommend getting one that comes with a case and some basic tools.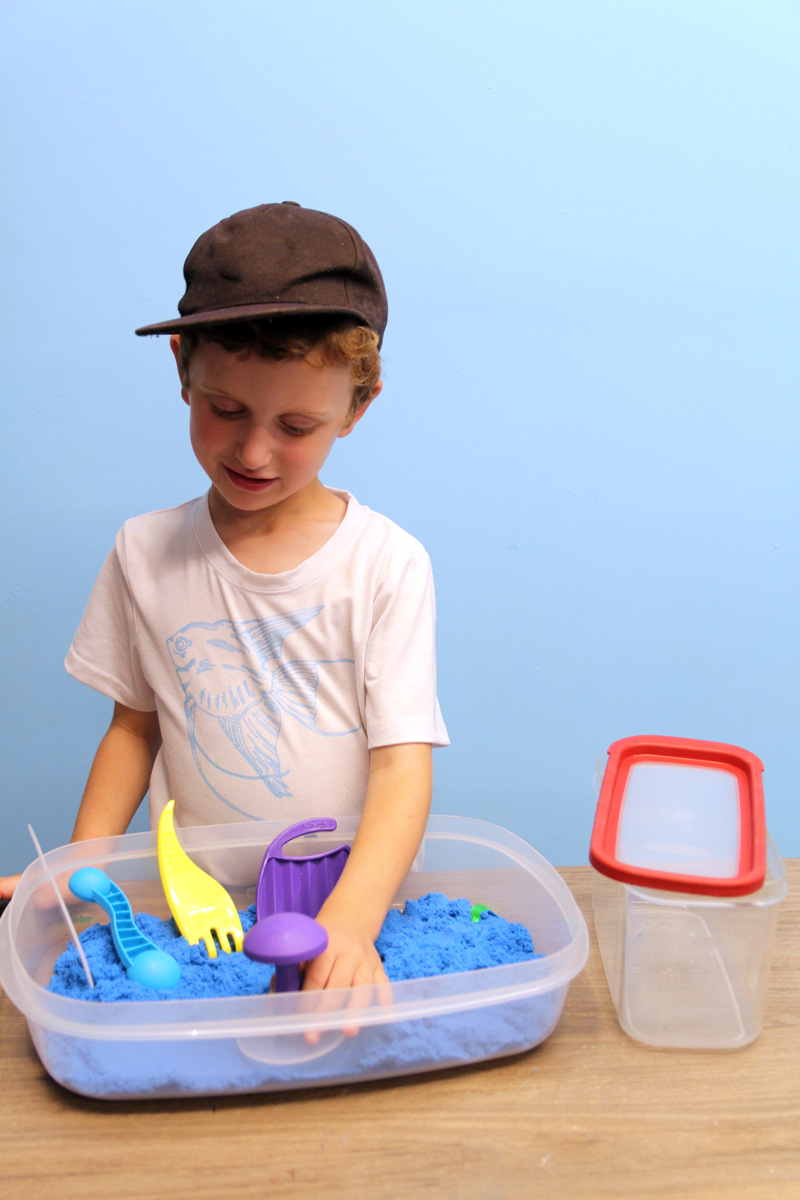 Crayola Art Case – My boys received these as gifts years ago and they're still in circulation!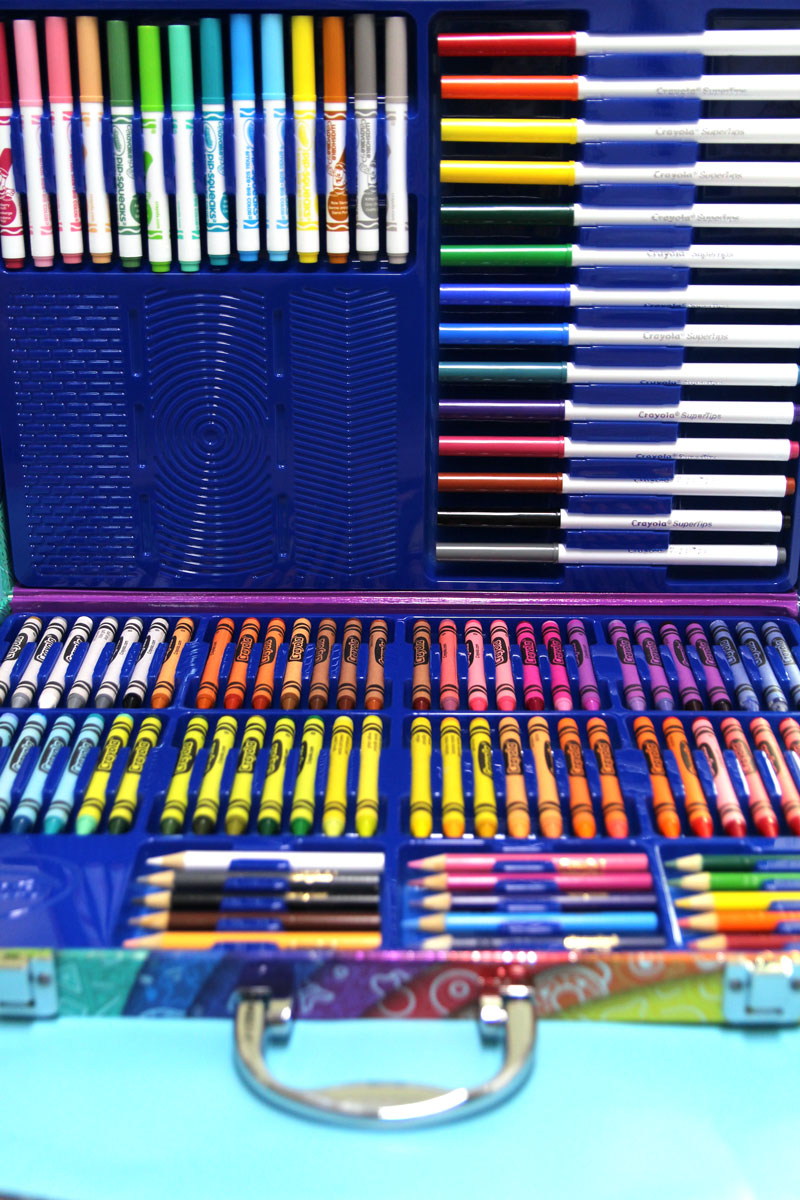 KiwiCo Koala Crate – I think I will forever be a fan of KiwiCo crates! For three year olds, I recommend Koala Crate which features a fabulous combo of toys and activities that's designed for that age group. You can gift a single box or a subscription – whatever suits your budget.
Everything we've gotten from them so far has been high end and worthwhile. Pictured is actually my daughter making their suncatchers. This box also came with a velcro-style fishing game that encourages color matching.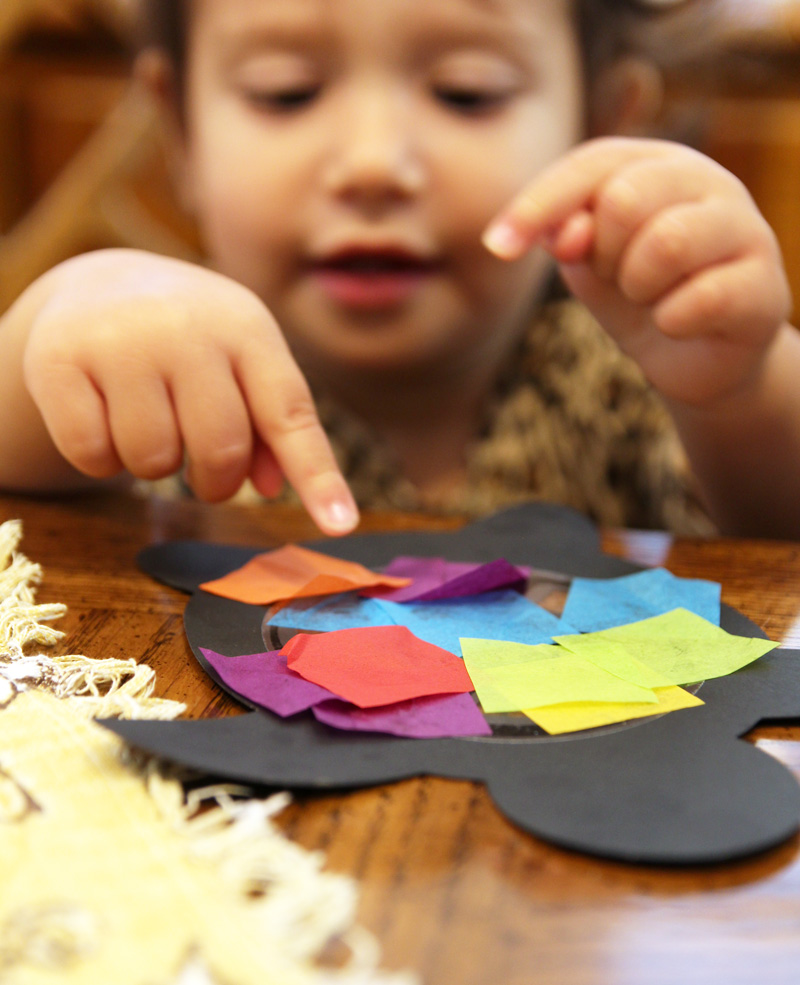 Puzzles – Three is the PERFECT age to get started with simpler jigsaw puzzles. It's a highly educational activity that builds so many skills, that I have a hard time grouping it with toys…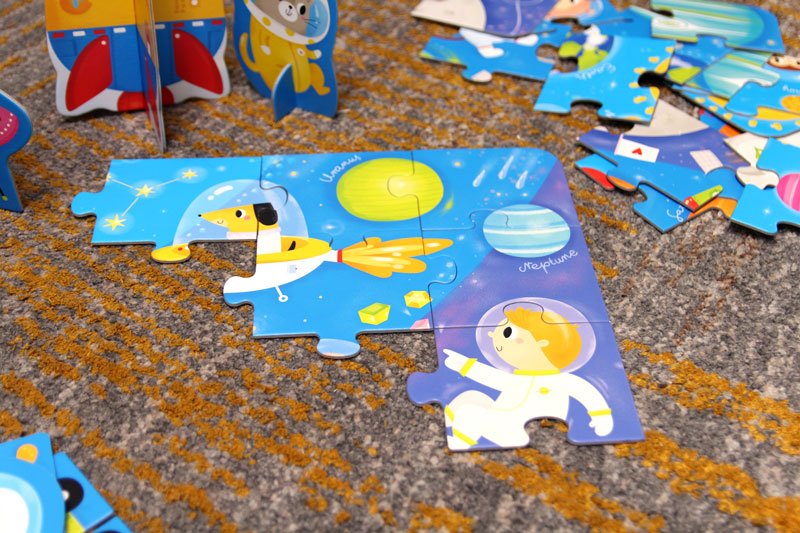 Got any favorite Upsherin gifts to add to the list? Comment below!
The post Upsherin Gifts – 23 Ideas for Every Child! appeared first on Jewish Moms & Crafters.
---
Share this post
---
---