8 Cute Easter Entertaining Ideas
Posted by admin on
Whether you're looking forward to spending Easter weekend with the family, enjoying an Easter day brunch with your girlfriends, or entertaining with kid-friendly games, there are plenty of cute and easy-to-put-together Easter possibilities this season. This season, put on a colorful printed blouse and get ready to play the Easter hostess with the most-est. Get inspired by these eight cute Easter entertaining ideas to start and let your imagination run wild!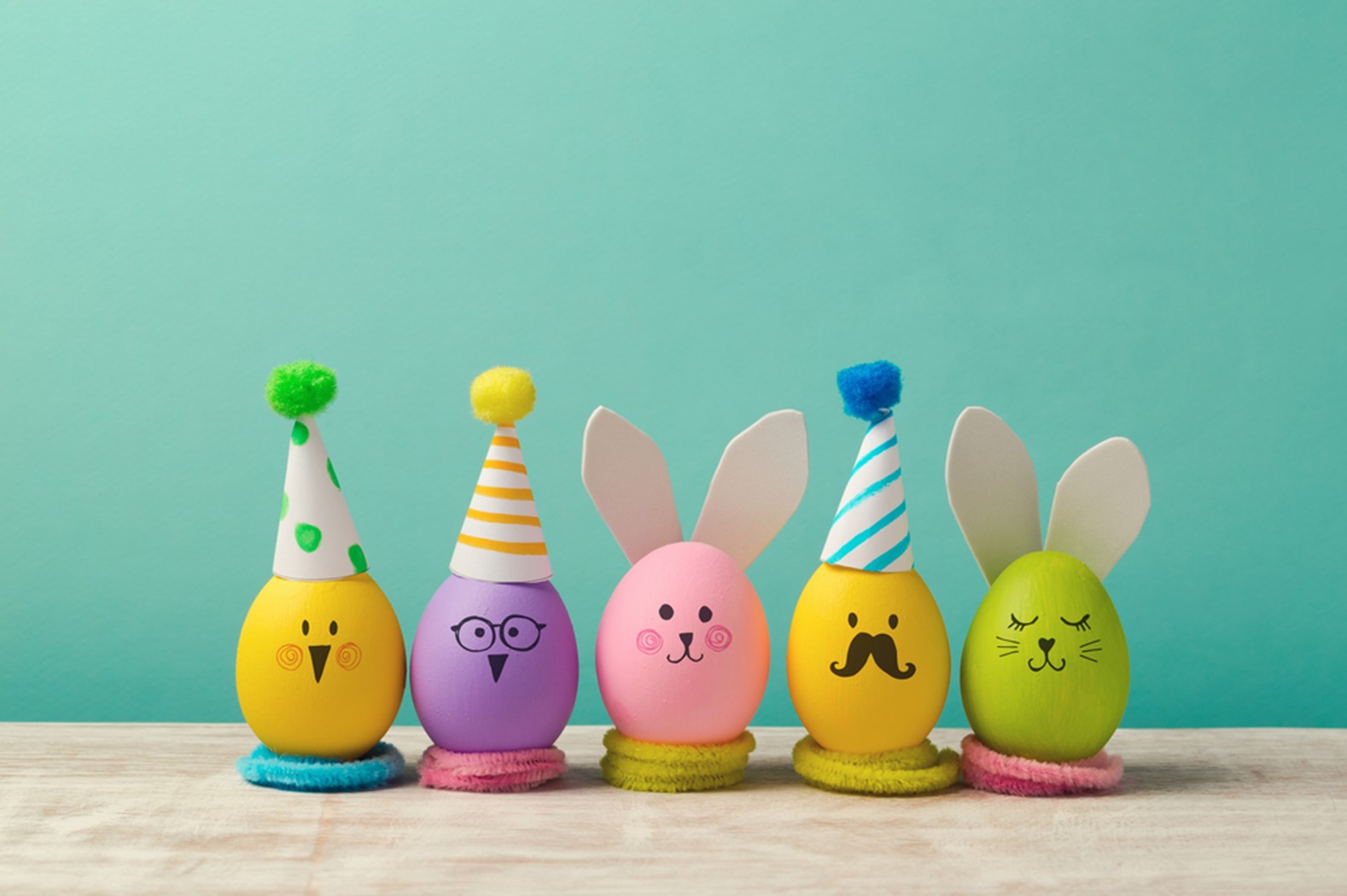 Decorating for Easter — Get the whole family excited about decorating for Easter with any of these cute Easter decoration ideas. Add spring flowers like tulips or daffodils for a pop of spring color. Incorporate Easter bunnies as figurines or stuffed animals. If you're more of the DIY-type, you can make a bunny-shaped wreath or make your own Easter baskets.
Popular Easter Games — Everyone loves games, so why not get people of all ages involved with some popular and classic Easter games? Nothing says Easter quite like the classic Easter egg hunt, where you hide eggs and have children look for them. You can use real eggs and have children trade them in for prizes or use plastic eggs that are already filled with treats. As a twist on the classic Pin the Tail on the Donkey, you can Pin the Tail on the Easter Bunny by taking turns pinning a paper tail on a picture of the Easter Bunny while blindfolded.
Temporary Easter Tattoos — Instead of getting a real tattoo, why not have the fun look of a permanent tattoo with Easter-themed imagery? Temporary tattoos are a creative delight for toddler and preschool kids, but they're also a fun way to decorate yourself. You can try a temporary bunny tattoo or ones with carrots, flowers, and decorated Easter eggs. To help match your floral Easter tattoo, pair the temp tat with cute skirts with matching florals.
Easter-Themed Eats — Whether you're cooking from scratch or saving yourself the trouble and ordering catering instead, here are some Easter-themed eats to keep in mind when you're entertaining. Glazed ham with honey, mustard, or fruit juices is an Easter tradition for many families. Try baking Easter bread: a sweet, egg-based bread that's usually either braided or shaped into a wreath and then decorated with candied fruit or sprinkles. Often served on Good Friday before Easter, you may also consider sweet and spiced hot cross buns that are marked with a cross.
Host a Tea Party — Hosting a tea party is a fun entertainment choice for the kiddies, but you could also add booze on the side as a spiked choice for adults who wish to partake. To host an Easter tea party, plan the menu in advance by deciding what kind of tea and light fare you'd like to serve. Since it's Easter, you may decide on more floral teas in honor of spring or sweet treats like chocolate bunnies and Peeps. Define the dress code for guests and decide if it will be a casual tea party, a themed tea party, or a more formal and elegant tea party.
Spiked Peeps — You may have heard of Jello-O shots, but did you know you can do spiked peeps for Easter? This one's for the adults, so if you're hosting your friends and family for Easter, check out Sugar & Cloth's fun recipe for homemade Spiked Easter Peeps. For this recipe, all you need are gelatin packs, granulated sugar, light corn syrup, cold water, kosher salt, cooking spray, and colored sanding sugars. You'll be using these to make your own peeps from scratch. Add your liquor of choice (the recipe recommends Pim's No. 1), but you can also ditch the liquor to make it a kid-friendly or alcohol-free recipe.
Easter Arts and Crafts — Get everyone creative and busy by hosting an Easter arts and crafts session. There are plenty of DIY activities you can find online by searching through Easter party Pinterest boards. Try making your own Easter basket or designing Easter greeting cards. If young children are there, make sure you have safety scissors.
 Decorate an Easter Tree — If you enjoy decorating the Christmas tree, you'll also love decorating an Easter tree this season. There are so many ways to get creative with decorating your Easter tree. You can use flowering branches and add colorful foam eggs. Try repurposing mini planters or buckets that you already have at home and put real or fake tree branches in them. Get excited about dressing up the Easter tree by getting dressed for the occasion in trendy dresses that come in floral patterns for spring or light pastel colors.
There's so much to love about Easter. It's the beginning of spring, and it's the perfect time to enjoy delicious brunch food and put together baskets full of candy and flowers. We're all about more than just bright colors, crafts, and games. You can totally look the part, too, with trendy tops and other colorful outfits to get you excited about dressing up for the whole spring season.
The post 8 Cute Easter Entertaining Ideas appeared first on Style Motivation.
---
Share this post
---
---