10 Practical Tips for Hiking with Kids
Posted by admin on
Hiking has always been one of my favorite ways to get out in nature. When my daughter, who was born prematurely, finally got discharged home from the NICU, I wanted a way to start building movement and outdoor time back into my routine.
So I started hiking nearly every day withe her in a front carrier, her oxygen tank on my back, and our two dogs eagerly trotting alongside. We started small (we're talking a mile or two at first) and gradually built up to 8-10 mile hikes.
Now, at 4 years old, she'll tackle over 5-mile challenging hikes on her own two feet and her little brother either toddles along or enjoys a ride in a carrier.
I've never subscribed to the idea that you must give up your passions if you have kids, including epic outdoor adventures. Hiking is no exception! Actually, I would argue the joys of appreciating nature with your littles and watching them develop confidence and new skills outweigh the challenges!
Sure, you may need to make modifications and adjust expectations, especially in the beginning, but it is well worth it. Hiking with kids is an excellent way to spend quality time together and get some fresh air and exercise, all of which have proven benefits for health and well-being.
Read on for our 10 best tips for hiking with kids, including gear recommendations.
---
1. Start with shorter, easier hikes
Whether heading out with a baby in a pack carrier or a child able to hike along, it is a good idea to start with shorter treks to keep it positive and build confidence!
I recommend setting an easily attainable distance for a first venture or making sure there are bail-out points if you choose a longer hiking trail.
You want your kids to develop a positive association with hiking and build a genuine love for it.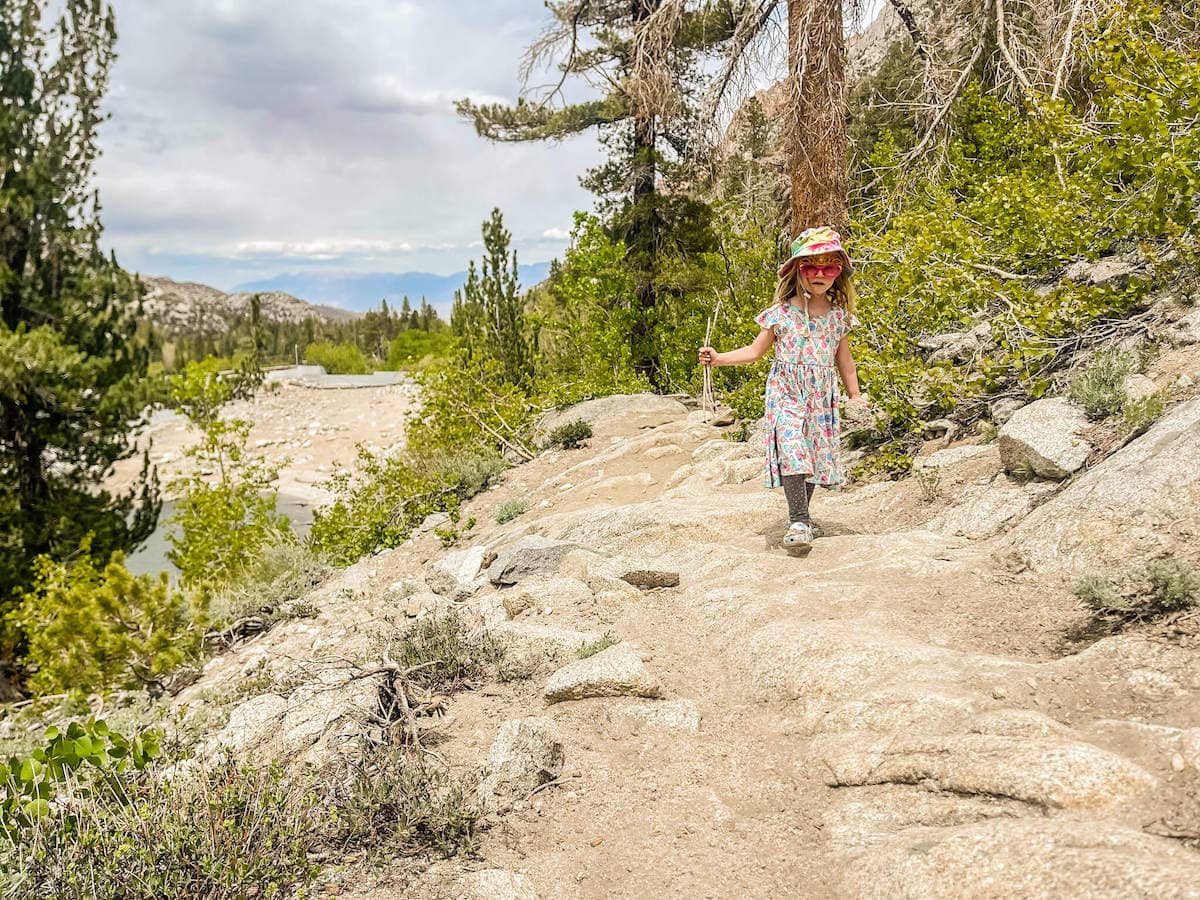 2. Set realistic expectations
Having the right mindset can make or break an adventure with kids. Here are some important things to remember about hiking with kids:
3. Fuel your kids with lots of snacks and water
You can't overestimate the importance of having enough snacks and plenty of water.
On our hikes, we try to pack more food and water than we think we'll need in case the kiddos are extra hungry or the trek is longer than expected!
Some of my favorite kid-friendly snacks include:
4. Offer choices and let the kids lead
Don't forget, hiking is not just about attaining a certain distance or getting to a destination, but the joy of the journey.
Kids are naturally curious and want to explore their surroundings. Instead of rushing them all the time, follow their lead.
Slowing down and enjoying the details may mean you don't get as far, but the rewards of connecting with your child and building their love for nature will be well worth it.
Letting even young kids play an active role and offering choices can help them feel empowered and boost their confidence!
Try these tips: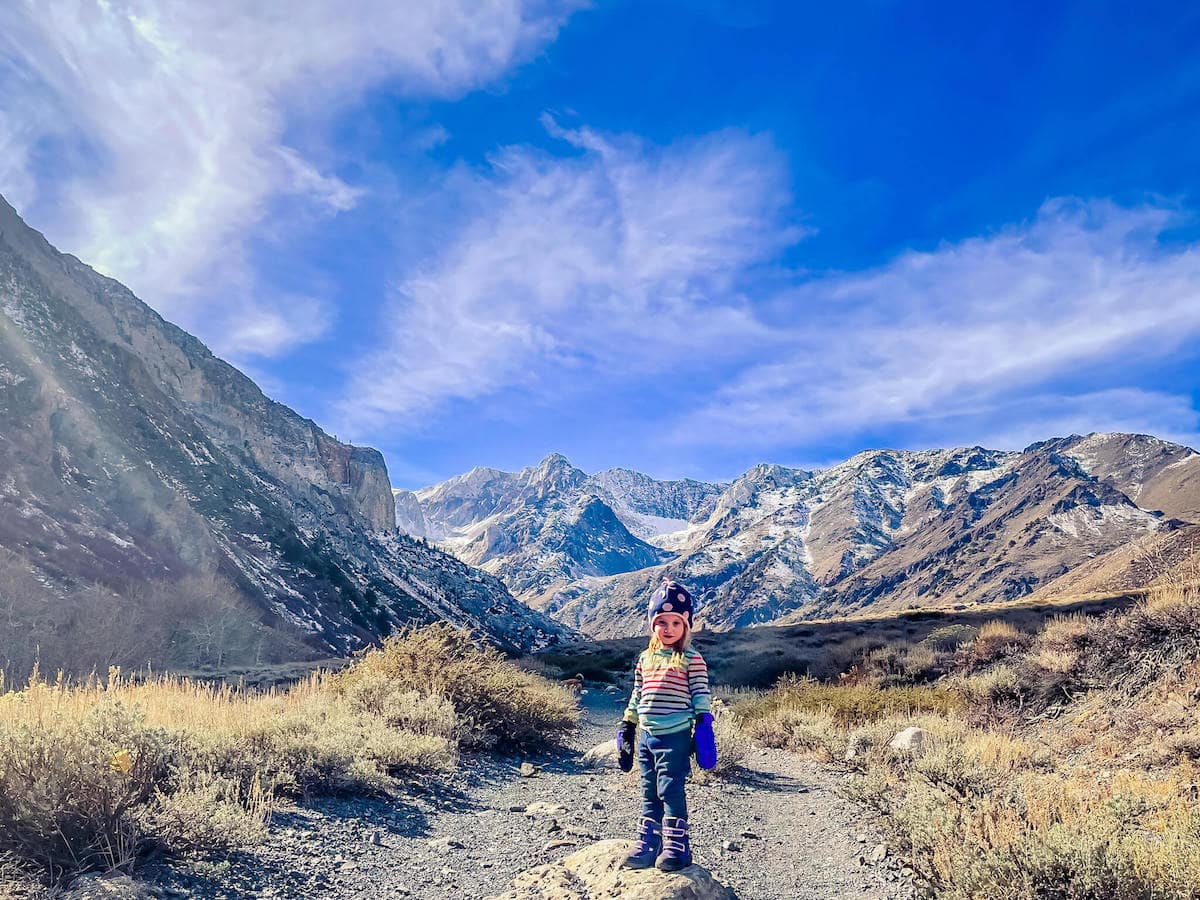 5. Keep it positive and offer motivation
Kids have bad days like the rest of us, but we can help set the tone by keeping things positive and upbeat.
Here are a few ways to keep kids motivated while hiking:
6. Dress for the weather and bring layers
Remember, there is no bad weather – only bad gear. So if getting outside with the kids is important to you, invest in quality outdoor clothing and accessories for kiddos. If they're comfortable, they'll enjoy it more!
In warmer months, lightweight, full-coverage UV clothing is a great way to protect little ones' from sunburns and bug bites.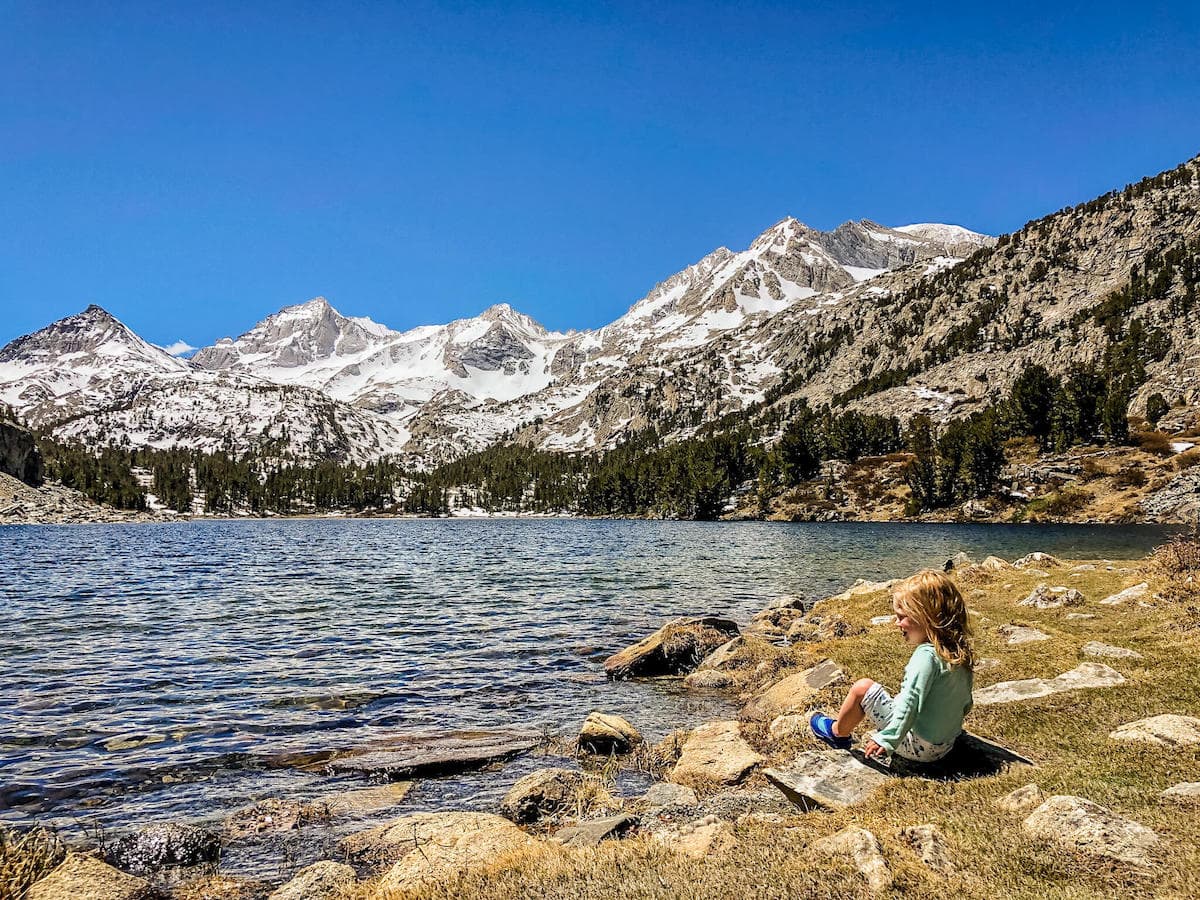 In colder months, layer, layer, layer. Here's what we pack on colder hikes with kids:
7. Have the right kids' hiking gear
Fortunately, you truly don't need much for hiking with kids. Still, it is good to have some essentials. You can consider additional supplies if you start to get into longer hikes and more difficult terrain.
Kids Hiking Footwear
Comfortable shoes or boots with grippy bottoms and toe bed protection will do the trick!
Hiking sandals are a great option if you plan to hike somewhere warm with lots of water. The kids can tromp around in streams and puddles, and you don't have to worry about shoes getting wet.
Our favorite brands of active kiddo shoes are KEEN, with lots of options for toddlers and kids.
Baby Hiking Carriers
When babies are tiny and not moving around as much, a soft infant carrier is plenty and supports them well enough.
Unfortunately, I have never found baby wraps supportive enough for hikes as they seem to get more easily jostled around.
We love our Ergo baby and Baby Bjorn carriers for hiking and everyday use.
Kids Hiking Backpacks
A comfortable hiking carrier or pack is worth spending some time looking into. As they grow, you'll want something with more support.
Even if you think your toddler can trek on their own, it's an excellent backup to have a carrier if they get tired. It's so much more comfortable to hike with their weight nicely distributed and safer to have your hands free.
Here are some tips to consider when shopping around for a kids' hiking carrier:
I recommend heading to your local REI or outdoor gear shop and trying some out before buying one.
We've loved our Deuter kid comfort pack carrier and have friends that rave about their Osprey carriers.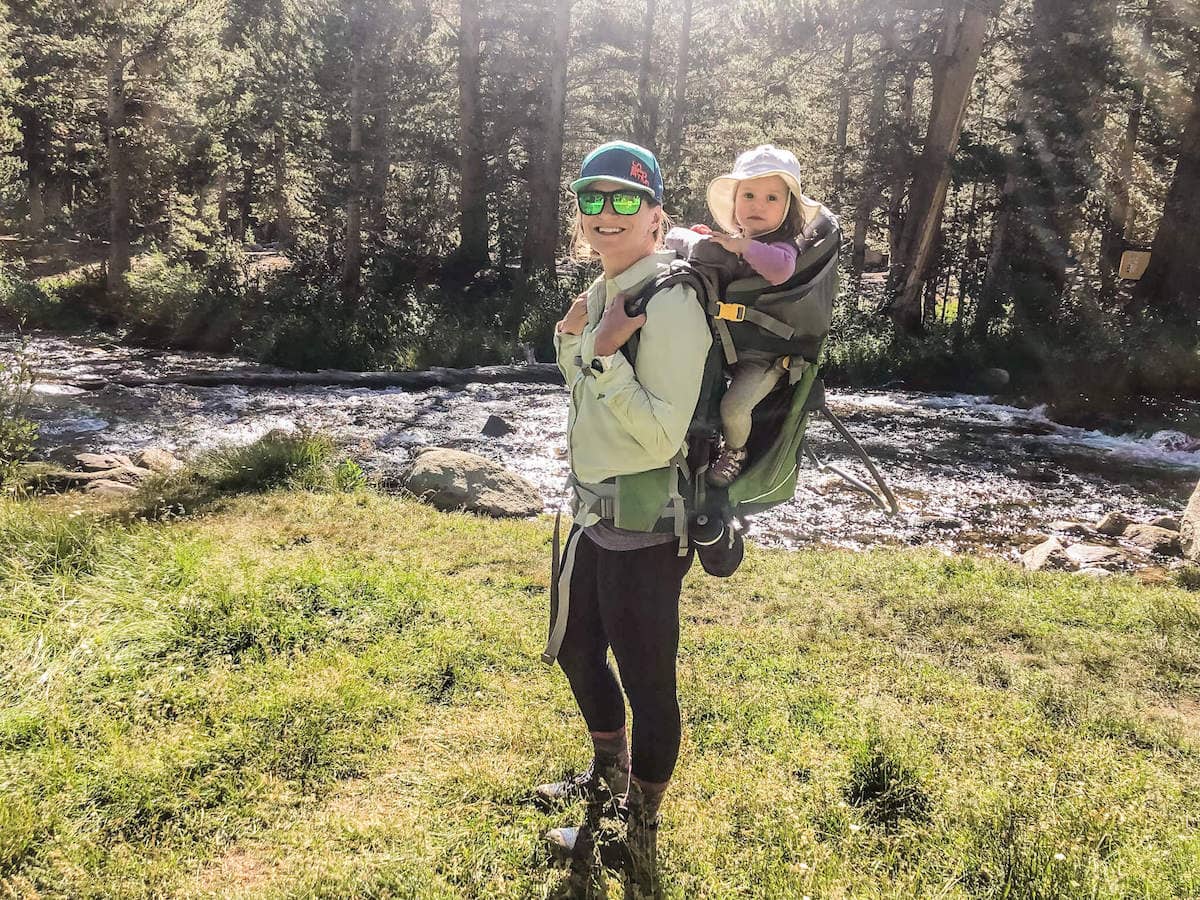 Day pack & hiking essentials
If you're not using a backpack carrier, a sturdy pack with lots of pockets for snacks and supplies is essential.
REI and Osprey have our favorite options for packs for kids and grownups alike.
Here are the essentials to carry in your day pack:
Building a simple hiking first aid kit is also a smart move:
Optional:
Alternatively, My Medic makes great first-aid mod packs like the Hiker Medic and the Bite and Sting pack.
You can always add to your kit if you do more extensive hikes or overnights like backpacking.
8. Make the outdoors your classroom
Never underestimate a child's thirst for knowledge and ability to learn facts and skills. Exploring nature together is an excellent chance to nurture their interests and curiosity about the world. My daughter asks the best questions and really opens up when we're spending time outdoors, free from distractions.
As you hike, you can cover topics that come up organically like the nature you encounter, natural phenomena, environmental conservation, etc. You can also just wait and see what questions they bring up, and take it from there!
Don't worry if you don't have all the answers. Just make a point to write them down or put them in your phone and assure the kids you can look up the answers together later. Older kids might like a nature journal to jot down different animals and plant life they see.
Be sure to take the opportunity to teach them about safety topics and trail etiquette too.
Here are a few Leave No Trace and safety topics you can educate on:
9. Let loose and get silly
Kids are silly by nature, and keeping things light and fun can help keep spirits up! As long as you're not disturbing other hikers, you can sing songs, tell stories and jokes and play games.
Below are some of our favorite trail games:
10. Just go for it!
There is a saying that applies well to adventuring with kids: don't let "perfect be the enemy of good!"
In other words, don't get so hung up on waiting until the conditions are ideal, everyone is caught up on sleep, moods are the best, etc., or you might never go!
Along those lines, having nice gear is great but not mandatory. Some of our favorite hikes have been days we forgot the right shoes and didn't have our hiking carrier. You make it work, and sometimes it ends up wonderfully!
I am not suggesting you throw all planning out the window, but I do recommend starting and getting over the hurdle of that first outing! You will continue to learn every trek, and it will seem less overwhelming once you get out there!
Happy hiking!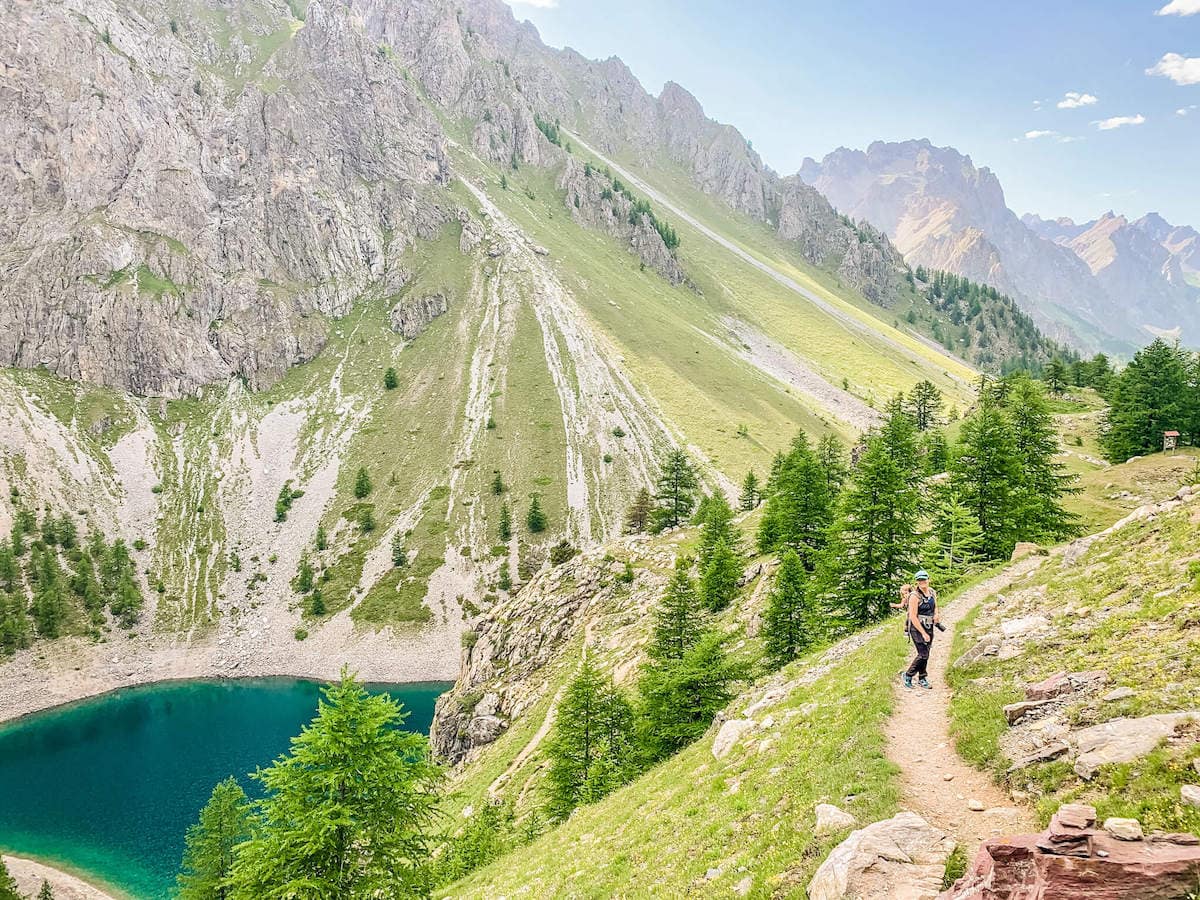 What questions do you have about hiking with kids? Are there any tips you'd add to this post? What are your favorite games to play while out on the trail? Leave a comment below!
To see more of Louisa's work, check out her blog mountainmamamd.com
The post 10 Practical Tips for Hiking with Kids appeared first on Bearfoot Theory.
---
Share this post
---
---